Actor Giancarlo Esposito (Breaking Bad) who plays Jorge in The Maze Runner series, says filming on the 3rd film, The Death Cure, will resume on May 15. Filming ceased March 17 when Dylan O'Brien was injured on set after a stunt sequence.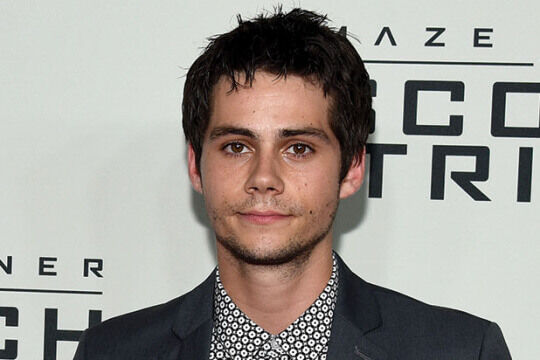 Speaking to E! on the red carpet during The Jungle Book Premiere, Esposito said of his co-star, "He's doing well. He did have an accident on set. He's healing very, very well. He got put back together a couple of weeks ago. We look to be going back May 15."
Esposito went on to describe the serious nature of Dylan's accident, "He got his bell rung. I would imagine many who witnessed it thought that was it. He's a survivor."
The actor says Dylan's attitude in recovery is good and that will help, "One good thing about Dylan that I think is going to help him get back on schedule with us very soon is that he has a great attitude."
In the hours after the news of Dylan's injuries broke, Esposito says he was frantic for information about the accident in Cache Creek, British Columbia. "I'm calling producers; they were really lovely about talking to me. I called cast members, all this stuff.  I said, 'What am I doing?' I took out my phone and texted him (Dylan), knowing he wouldn't get it for about three days when he was laying in a hospital getting ready for surgery."
The text reportedly read, "If you wanted to get out of work, I have connections at the studio. I would have got you off for a couple of days. You didn't have to do that to yourself."
Esposito says Dylan texted him back saying, "I almost broke my face laughing at your message."

A monster science created but could not destroy; Paul V. Rea is a radio, TV and web journalist based in Clarkesville, Georgia. Paul is addicted to television of all genres and can often be found mouthing off about things he sees @paulvrea on Twitter.