[ooyala video=lrYnIyMjE6683qmXmiy_7wnfV9fiUKnk][/ooyala]
We're back this week with more of the top stories from the esports scene. Check out the video for the most important picks, and read on for a more in-depth analysis.
Biggest Stories
Riot Acquires Radiant Entertainment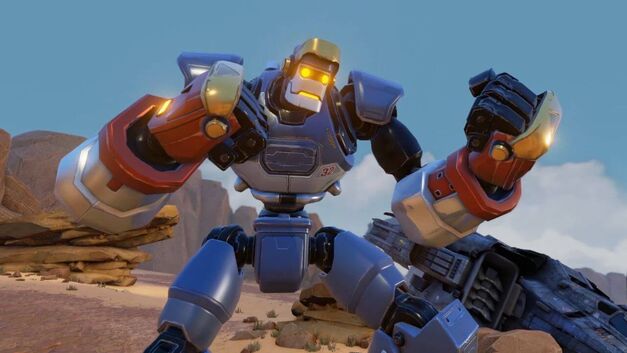 Some folks may have heard or even played the free-to-play fighting game, Rising Thunder by Radiant Entertainment. The bad news; it's being cancelled. The good news; Riot has acquired the studio. We're assuming that Riot is looking to branch out and make a fighting game.
The folks over at Radiant Entertainment have been veterans of the fighting game scene for some time, with credentials including working at Capcom and founding the annual Evolution Championship Series.
We're hoping this hypothetical fighting game now being overseen by Riot will have some sort of presence on the esports scene upon its completion. Could we have League of Legends characters duking it out?

Super Smash Bros. Pros Headed to Texas for Battle of the Five Gods
The best Super Smash Bros. Melee players will have a chance to win $25k at the upcoming SXSW Battle of the Five Gods tournament taking place March 17 – 19. The "Five Gods" will be in attendance; Armada, PPMD, Mango, Hungrybox, and Mew2King.
The remaining 15 invitees are considered to be the top players in the world. It should prove to be an exciting tournament with all the talent involved.

New Heroes of the Storm Addition Is OP
Li-Ming was recently added to the Heroes of the Storm roster and her skillset was predicted to be dangerous in skilled hands. Well, that premonition has proved itself true as the recent Heroes North American Regionals was a Li-Ming tribute.
With a staggering 74%+ win rate during the tournament, Li-Ming was untouched in 32 of 37 games and was clearly a top priority for many teams.
Blizzard has shown a willingness to release patches that utterly debilitate overpowered heroes, with the most recent update shutting down the power house that was Xul. Hopefully, they will do the same in this case and Li-Ming will certainly not stay on top for long.
Twitch and Psyonix Announce Rocket League Championship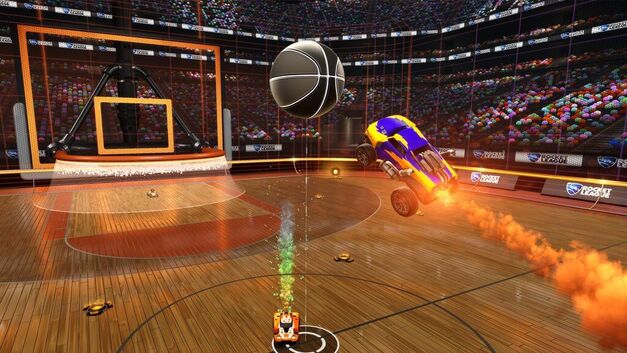 All that time spent aimlessly launching yourself at a giant soccer ball, only to miss wildly, was worth it… sorta. Rocket League creator Psyonix announced that they will be hosting a $75k tournament spanning three months.
Teams of three will battle each other on the PC and PlayStation 4 to see who will be going to the live grand finals this summer.
To watch all the action, Psyonix's and Twitch have got you covered, and you'll be able to watch all the games — from qualifiers, all the way to the finals. Registration for the event start March 25, so be sure to get your squad together before it's too late!
DOOM Multiplayer Sees Beta Around the Corner
If you were one of the few customers who pre-ordered Wolfenstein: A New Order, you'll be happy to know that your old purchase has rewarded you with a DOOM beta code.
The beta includes access to two maps and two PVP modes, a 6v6 team deathmatch mode, and a king of the hill variant where a player can pick up a satanic rune to turn themselves into an incensed demon that wreaks havoc on the opposition. From the trailer above, the gameplay suggests a mix of early Halo and Quake multiplayer combat styles.
While there will be no single-player campaign content included in the beta, you shouldn't have to wait too long as DOOM is scheduled for a May 13 release.
Big Upset at Katowice
One of the most memorable matches and biggest upsets from the CS:GO portion of Katowice had to be the match between Brazil's Tempo Storm and France's Team EnVyUs.
The favored French squad lagged early as they were losing multiple maps in a row before further unfortunate incidents sparked some noticeable tilts among the team. A couple of ninja defuses by Tempo Storm under the nose of EnVyUs player "Happy" in back-to-back games caused an uproar amongst the spectators. After a few more matches, Tempo Storm earned the inevitable win, stunning Team EnVyUs.
You can watch the match in its entirety above.
Stream Highlights

To conclude this week's esports fan report, we leave you with the StarCraft II grand final match at Katowice between Snute and Polt. Hope you enjoy it!
---
Would you like to be part of the Fandom team? Join our Fan Contributor Program and share your voice on Fandom.com!