Another year, another industry award show that attempts to quantify the value of art. The 2016 Emmy nominations were announced, so it's time to complain about who didn't get any recognition. Honestly, the crop of nominees this year is surprisingly solid, but there's always someone who got shafted. These are all personal picks so if you don't see a show or performer that you think got snubbed, tweet @getfandom and let us know!
The Daily Show with Trevor Noah, The Late Show with Stephen Colbert, and Full Frontal with Samantha Bee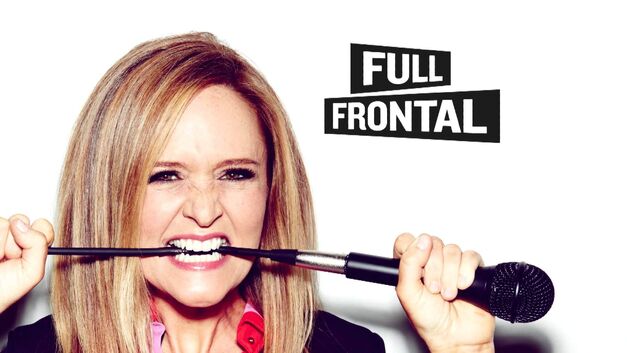 It was a rough time in the Variety Talk Series category. Though it's hard not to argue that John Oliver has become the true successor to Jon Stewart, it's pretty harsh to see his compatriots be ignored. Samantha Bee has been doing an excellent job over at TBS and deserved a nod even more than Colbert or Noah. Criticisms against Noah's version of The Daily Show aren't unfounded — it's leaned too far into regressively left territory — and Colbert may not be able to escape the popularity of the caricature he created. Still, these are telling snubs and may end up affecting how the shows carry themselves from now on.
Netflix's Marvel Shows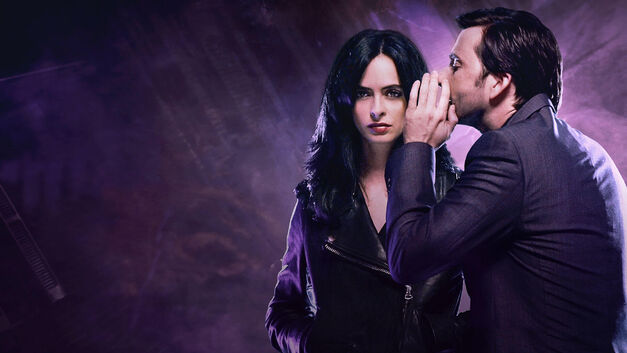 This one is a little infuriating, especially since Season 2 of Daredevil was a great step up for the show, and Jessica Jones was easily the most mature filmed product Marvel has put out yet. Jon Bernthal, Krysten Ritter, and David Tennant all did superb work and deserved nominations. Even more than that, the writing staff of Jessica Jones should have been in the running. The show won a Peabody Award! It seems that the Emmys still haven't gotten over their superhero bias.
Crazy Ex-Girlfriend
There hasn't been a single negative review of Crazy Ex-Girlfriend that I've come across. It's been recommended by multiple friends and sounds like one of the CW's most unique and challenging shows ever. It's surprising that it didn't nab any of the notable nominations (it scored four nominations in smaller categories that are centered around its musical numbers). This is especially shocking since lead actress and creator Rachel Bloom has been showered with praise for her work on the show. The first season is on Netflix, so there is no better time than now to check out this quirky and secretly subversive musical comedy.
Horace and Pete
One of the most devastating and difficult shows in recent memory, Louis CK's experimental series didn't have much of a chance at being recognized due to its outsider status. Still, it's a bummer to see something so challenging and different get ignored. At least Laurie Metcalf got recognized for her appearance in the third episode. It's definitely not a show for everyone, but for those that can handle it, it is "painful, required viewing."
The Leftovers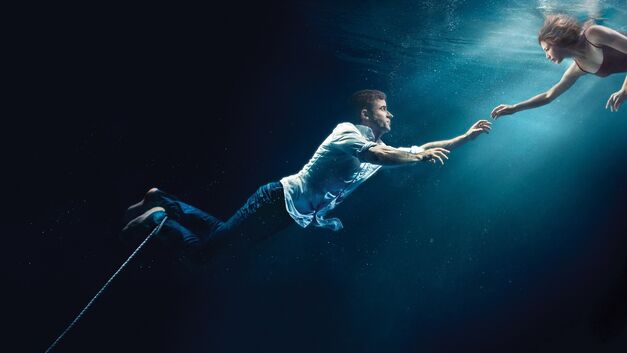 After an abrasive but intriguing first season, this HBO series came back with one of the most hard-hitting sophomore efforts in television history. Shocking doesn't even do it justice. With only one season remaining for The Leftovers, here's hoping that the show ends strong and gets some recognition from the industry. It really is something special.
W/ Bob & David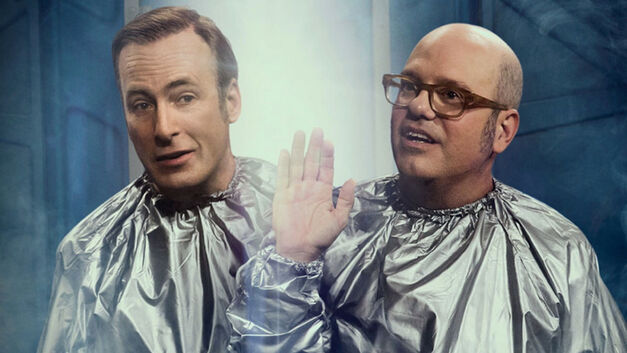 Though Bob Odenkirk is getting plenty of accolades for his involvement in the astounding Better Call Saul, his coy revival of Mr. Show with co-star David Cross didn't get a nomination in the Variety Sketch Series category. The limited run of the show might have hurt it, but those few episodes are packed to the gills with laughs. The "Heaven is Totes for Realz" sketch alone is a gut-buster, and nobody knows how to connect their sketches like Odenkirk and Cross. They are masters of the format.
Christian Slater in Mr. Robot
The ever-dependable Heathers star absolutely killed it in Mr. Robot's inaugural season, and it looks like he's still in top form in the second season's premiere episode. It's fantastic to see the show and Rami Malek pick up nominations, but Slater should have been tapped for the Supporting Actor category. He's doing some of the best work of his career on that show.
T.J. Miller in Silicon Valley
Mike Judge's HBO satire of the tech world doesn't function without the caustic brilliance of T.J. Miller. With a third season that has been very well received, it's possible that the once and future Weasel will get a nod eventually. Seriously, that show isn't half as funny without the delusional brilliance of Erlich Bachman.
Sophie Turner in Game of Thrones
Westeros was showered with plenty of nominations, but it was still disheartening to see Sansa Stark get snubbed. Season 6 was easily the best showcase of Sophie Turner we've seen yet, and though her co-stars dominated the Supporting Actress in a Drama category, it was a year that really belonged to Sansa Stark.
Rhea Seehorn & Michael McKean in Better Call Saul
If the Emmys were run by a certain author writing about them, they would just be called the Better Call Saul Awards. The Breaking Bad follow-up has been unbelievably perfect, and although its lead actors got nominations — Jonathan Banks is in the Supporting Actor category but he's really the show's other lead — its supporting cast deserved the same recognition. It's the best ensemble on television.
What shows do you feel got snubbed? Tweet @getfandom and set us straight!