If there's one game that's probably on most gamers' wishlist, it's Elder Scrolls 6. Bethesda is keeping incredibly tight-lipped on the topic however, especially regarding the game's existence and where the Elder Scrolls 6 location would be.
Whether it's Valenwood or Argonia, there's been plenty of speculation as to what the Elder Scrolls 6 setting will be.
Here we take a look at the possibilities and top fan favourites for the Elder Scrolls 6 locations.
A brief history of Elder Scrolls
Of course, the location for the game is more than just a setting, it also gives us an idea of what the game's called.
For example, Elder Scrolls 2: Daggerfall was set across the High Rock and Hammerfell provinces, while Elder Scrolls 3: Morrowind took you to the island of Vvardenfell.
Elder Scrolls 4: Oblivion was set in Cyrodil and finally Elder Scrolls 5: Skyrim took us to… well, Skyrim.
All these locations were featured in the original game, Elder Scrolls Arena. It's the only Elder Scrolls game to date to allow you to explore the full empire of Tamriel, but sadly because it was 1994 it was very basic and repetitive.
The original map from Elder Scrolls Arena looks something like this: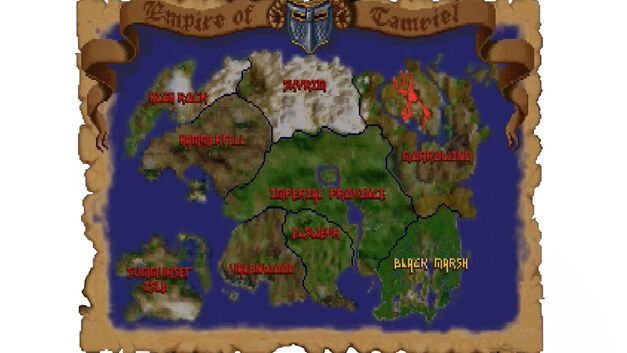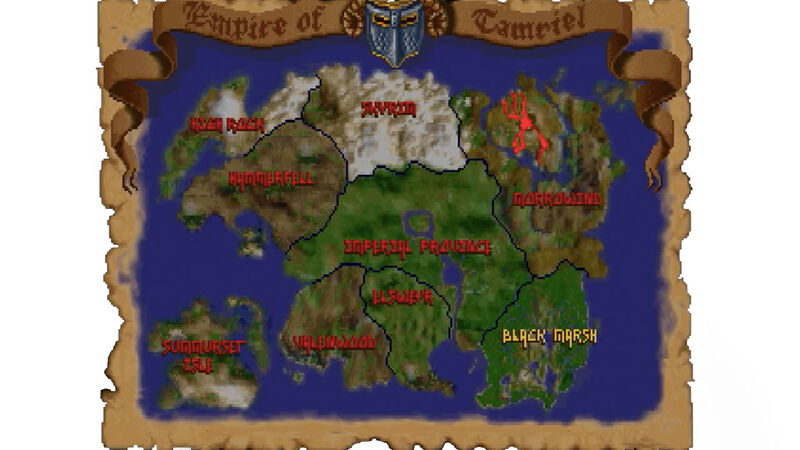 In fact, this awesome map from a Reddit user sums up where the events of all the Elder Scrolls events have taken place so far: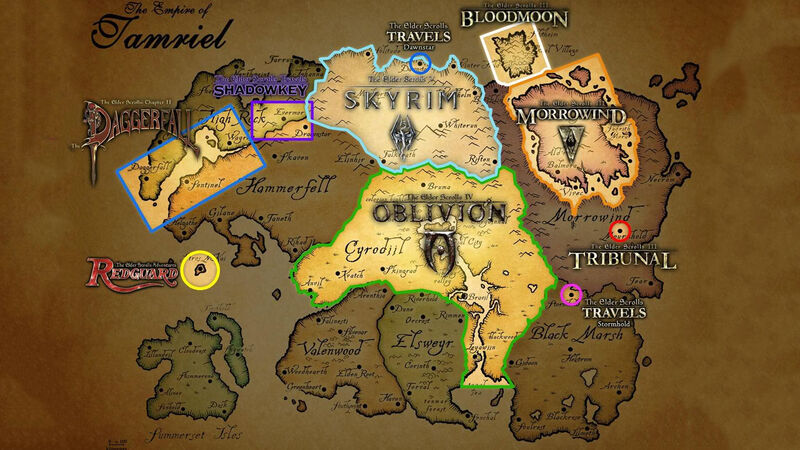 All the events of every Elder Scrolls game since have taken place within Tamriel, so it's safe to believe that it'll be the same for Elder Scrolls 6.
With that in mind, here are all the potential Elder Scrolls 6 locations currently up for games within Tamriel.
Elder Scrolls 6: Valenwood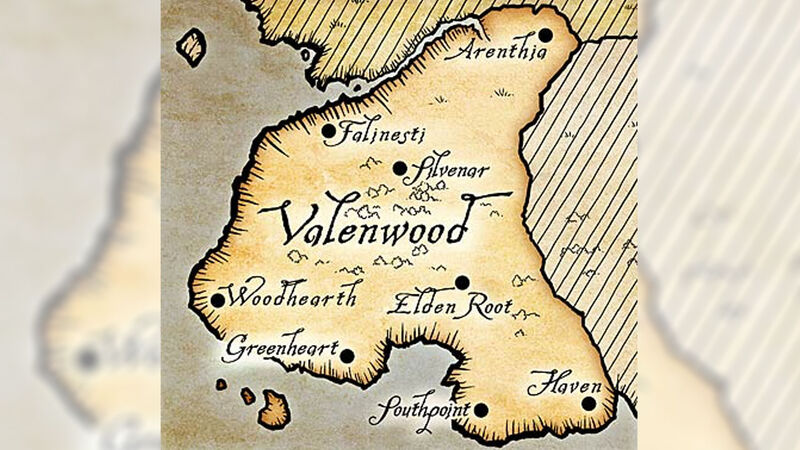 Location: Valenwood is a south-western province of Tamriel, west of Elsweyr, south-west of Cyrodiil and east of the Abecean Sea.
Home to the Wood Elves or Bosmer, this is a largely uninhabited forest wilderness. The coastlines are dominated by mangrove swamps and rain forests.
Likelihood: Strong
Valenwood is one of the spots in Tamriel that Bethesda hasn't yet explored in the Elder Scrolls series beyond Arena.
However, there's also a purportedly leaked memo from within Bethesda back in 2014 that supports a Valenwood location.
The memo allegedly prohibited Bethesda employees from "using or referencing" a number of terms. These included Fallout: Nuka World, which ended up being part of a Fallout 4 DLC release, Elder Scrolls 6 or something known as Project Greenheart.
Many believe that Project Greenheart is the codename for Elder Scrolls 6 because Greenheart is a city found in the Valenwood region.
Coincidence? Probably not.
Elder Scrolls 6: Elsweyr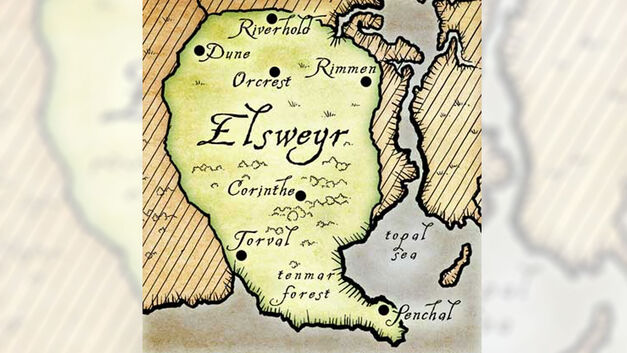 Location: Elsweyr is a region of Tamriel bordered by Valenwood on the west, Cyrodiil to the north and east and Argonia to the east.
The province is separated into two nations: Anequina to the north and Pelletine to the South. Anequina is a desert-like badlands similar to Hammerfell. Pelletine, on the other hand, is a mixture of dense jungles and woodlands like Valenwood.
It's the home of the feline race of Elder Scrolls, the Khajiit.
Likelihood: Possible.
Bethesda has regularly said that the setting of Elder Scrolls games tends to be based on which province has the most lore.
There's plenty of information about Elsweyr in the previous games, so could be a great base to build Elder Scrolls 6. 
Elder Scrolls 6: Hammerfell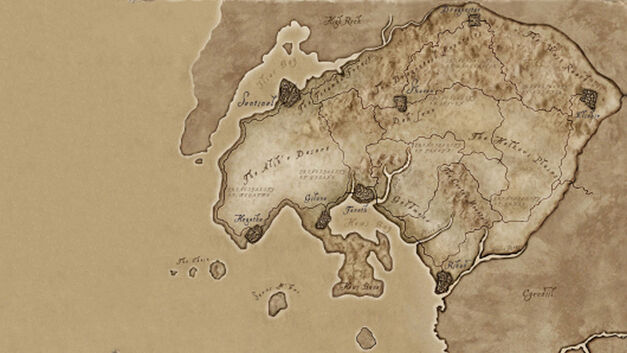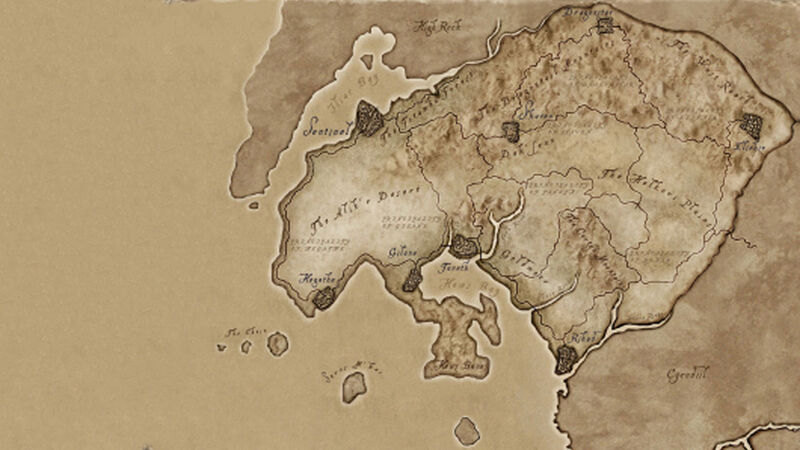 Location: Hammerfell is a vast province to the west of Tamriel. The region is bordered by High Rock to the north, Skyrim to the north-east and Cyrodiil to the east and south-east.
It's a massive region that's covered by mountain ranges, grasslands and even deserts – just for that real mix of terrains.
The Redguards call Hammerfell their home, who are a race of men known for their cunning and skilled swordsmanship.
Likelihood: Possible.
The only issue with Hammerfell being a potential location for Elder Scrolls 6 is that it was partially featured in Elder Scrolls 2: Daggerfall.
However, it is absolutely huge so there's plenty more that Elder Scrolls 6 could explore.
Elder Scrolls 6: Argonia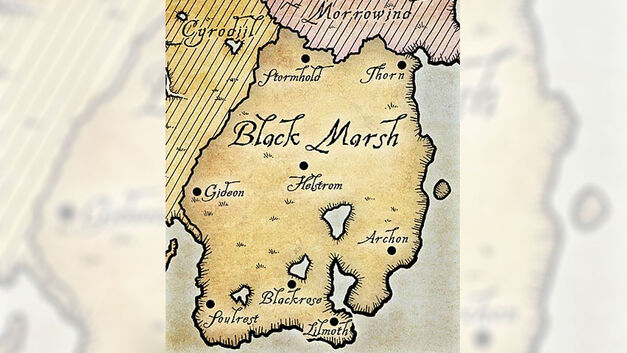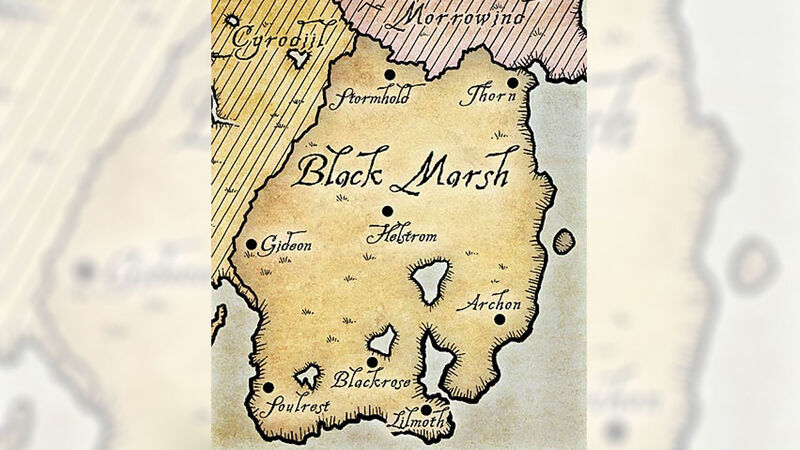 Location: The Black Marsh, known also as Argonia, is a region in the south-east of Tamriel. It's bordered by Morrowind to the north, Cyrodiil to the west and protected by both the Topal Sea and the Padomaic Ocean.
It's here that the reptilian Argonians call home, some of which you will encounter in other Elder Scrolls games.
The province is filled with great rivers and impenetrable swamps. It seems to be ruled by the King of Argonia and an Argonian Royal court.
Likelihood: Strong
Online rumours have speculated that Argonia or the Black Marsh will be the setting for Elder Scrolls 6 for years.
Although there don't seem to be any verified leaks as yet, it is one location that the Elder Scrolls series hasn't yet explored.
Plus, there's plenty of knowledge of the Argonian race in previous games to support the next game exploring their homeland region.
Elder Scrolls 6: Akavir
Location: Akavir or the "Dragon Land" is one of the only areas in this list that's outside of Tamriel.
It's actually a totally different continent that lies to the east of Tamriel and is the homeland of the Akaviri.
These people are made up of unrelated races, the Snow Demons of Jamal, the serpent men of Tsaesci, the Monkey People of Tang Mo and the Tiger Dragons of Ka'Po'Tun.
Little is known about the continent but it is referenced multiple times throughout the series.
Likelihood: Possible.
If Bethesda thinks the Elder Scrolls series is just retreading old ground in Tamriel, moving to the nearby yet historically connected continent of Akavir definitely has potential.
Elder Scrolls 6: Atmora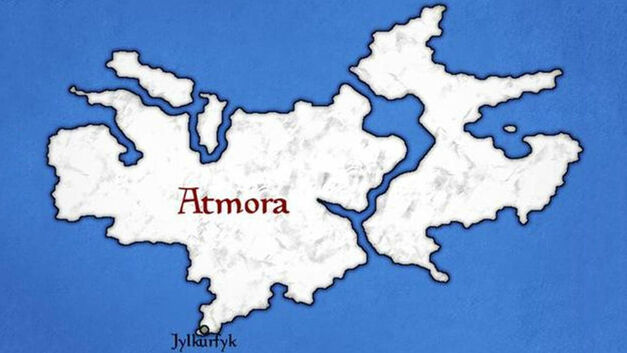 Location: Atmora, also known as Elder Wood, is a frozen continent way to the north of Tamriel, across the Sea of Ghosts.
It's described in the Elder Scrolls series as a place of permanent winter, with little life and no sign of habitation.
Likelihood: Very unlikely.
Nothing lives in this land of ice, so what reason would Bethesda have to set Elder Scrolls 6 there?
Elder Scrolls 6: Alinor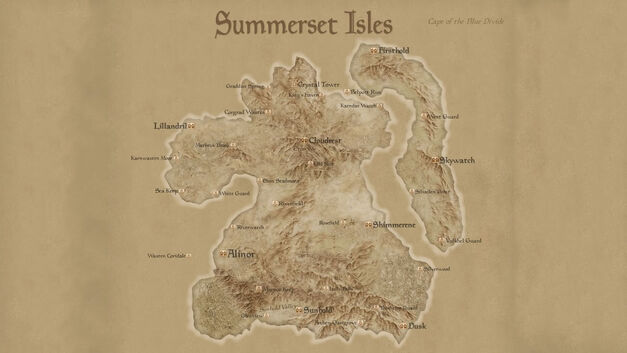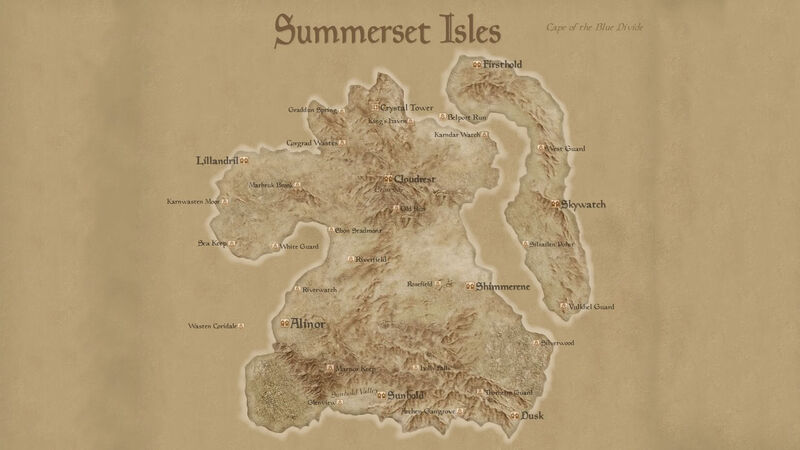 Location: The Summerset Isles, also known as Alinor, is an archipelago consisting of three major islands: Summerset, Auridon and Artaeum.
The archipelago is located to the south-west of Tamriel and west of Valenwood in the Abecean Sea.
It's home to the Altmer or High Elves/Western Elves. They're one of the ten default playable races in Elder Scrolls games and are primarily known for their enhanced magic abilities.
Likelihood: Possible.
The High Elves are one of the most popular races in Elder Scrolls, and any player would love to see a game set in their homeland.
There's plenty of history when it comes to the Summerset Isles too, which could give a major AAA release plenty of source material.
Plus, there's a couple in Fallout 4 called the Summersets. Is that a little hint from Bethesda?