With E3 2017 just a month away, the hype for all the major game announcements is seriously building. It's arguably the biggest gaming industry event of the year, we're pretty excited. Since E3 closed last year, the online rumour mills have been constantly churning, giving us dollops of gaming tidbits that may, or may not, be true.
Whether you're reading every single E3 2017 rumours story or trying to avoid them altogether, it's easy to think that this might be quite a pivotal year for the event.
Not only are we still relishing in the newness of the Nintendo Switch, we've got Microsoft's Project Scorpio console on the horizon and a heck of a lot of PS4 exclusives without release dates. There's plenty of potential news to come out of E3 2017.
Here we'll round up all the info about E3 2017, all the rumours, game news and more ahead of the big event in June.
E3 2017 Dates – When is it all kicking off?
E3 2017 officially runs from Tuesday, June 13 until Thursday, June 15. Most of the press conferences are usually held on Monday, June 12 with Microsoft kicking things off in the morning and Sony rounding out the day in the evening. Traditionally, Nintendo skips the press conference and has a Tuesday morning live stream full of news and reveals.
However, Microsoft is bucking the trend this year by moving its press conference to Sunday, June 11 at 2pm PDT or 10pm BST for UK-based folks.
Bethesda has also revealed that it is holding its own press conference on June 11, with doors opening at 6.30pm PT. The invite arrived bearing the slogan, "Welcome to Bethesdaland", which is quite a mysterious way to present a conference.
Neither Sony nor any of the other publishers like Ubisoft have yet to announce E3 2017 press conferences, but we'll keep you posted as soon as we have the details.
What can we expect to see at E3?
Well, E3 2017 is no doubt going to be another massive gaming event. Here's all the industry gossip we've heard and predictions we have so far about what you can expect:
EA breaks away again with second EA Play event
For the second year in a row, EA is boycotting E3 in favour of holding its own separate event at the same time, running from June 10-12. The publisher hasn't yet confirmed what games it'll be showing off at EA Play, but here's what it has said so far about the event:
"EA Play is designed to connect audiences around the world and bring them closer to the games they love. Whether in person or online, EA Play 2017 will connect fans around the world to EA's biggest new games through live broadcasts, community content, competitions and more.
"Those that can attend in Hollywood will experience hands-on gameplay, live entertainment and much more."
Of course, EA is bound to talk about Star Wars: Battlefront II, which is due to be officially revealed at the Star Wars Celebration in mid-April.
Microsoft's big Project Scorpio unveiling
If there's anything you can guarantee for E3 2017, it's Microsoft talking about its upcoming console, Project Scorpio. It was first revealed during Microsoft's E3 2016 press conference last year, so what better place than this year's conference to continue that conversation.
Microsoft claims it will be "the most powerful console ever", offering true 4K gaming thanks to 6 teraflops of power, 320GB/s memory bandwidth and eight CPU cores. All existing and future Xbox One titles released will be supported on the original console, the latest Xbox One S and the Project Scorpio too.
Of course, to align with the launch of a brand new console, Microsoft is should announce some brand new games to entice gamers to buy it. Currently, the list of exclusive Xbox One titles for 2017 and beyond is looking pretty limited. However, Xbox boss Phil Spencer has confirmed that the company recognises the need for a strong line-up of first party (or 1P) titles for the Project Scorpio.
"[We're] very focused on 1P games. I'll be careful about when we announce things but I know strong 1P is critical," said Spencer in a Twitter Q&A earlier this year. "It's a journey. Started with [a] focus on hardware, longest timelines. We've rebuilt XBL [Xbox Live] and OS. Bringing same focus to 1P."
Currently, Microsoft is planning on releasing the following games on Xbox One in 2017:
Crackdown 3
State of Decay 2
Sea of Thieves
And then there's the question of what the console will be called. It can't actually be on store shelves as "Project Scorpio," right?
More Nintendo Switch games on the way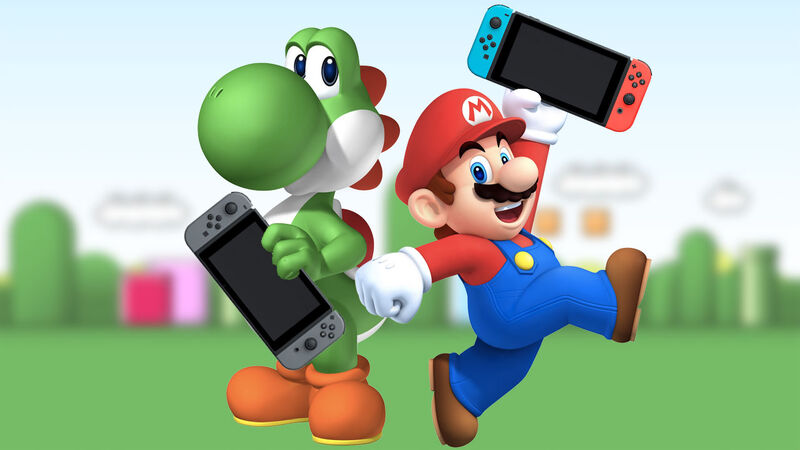 Everyone is going to be looking to Nintendo to throw down a ton of new Nintendo Switch (and Nintendo 3DS) games at this year's E3. the Japanese gaming giant's latest console will be just over three months old and be coasting along on a selection of AAA releases including Mario Kart 8 Deluxe Edition, Arms and Sonic Mania.
If Nintendo is going to keep fans interested in the Switch until Super Mario Odyssey in November (or at least 'Holiday 2017'), we expect the company has a few more titles up its sleeves. All rumours are suggesting that Nintendo will reveal Super Smash Bros. for Switch at the event, but here's what Nintendo has to say about its plans for the event:
"E3 is always a big time for Nintendo," said Nintendo America President, Reggie Fils-Aime. "We look at each E3 as a unique opportunity to tell our story. And we're gonna have a big E3 this year.We're going to be showcasing a variety of games. We're going to be showcasing a variety of games."
He went on to add: "Consumers will be able to attend the show for the first time. So I'm not going to tell you all of the various games and all of our little secrets for E3, but I can tell you that E3 is going to be a major opportunity for us to showcase not only Nintendo Switch but also content coming to Nintendo 3DS."
Of course, we'd also take some news about any kind of Pokémon game for the Nintendo Switch, including the heavily rumoured Pokémon Stars.
Nintendo has now confirmed that it is doing a special Spotlight live stream event showcasing its 2017 games, particularly Super Mario Odyssey. It'll be held on June 13 at 9am PT/12pm ET/5pm BST.
"As part of Nintendo's plan to deliver news about upcoming games throughout the year, the company will provide a packed week or activities at the E3 video game show, which runs from 13th to 15th June in Los Angeles," came the official statement. "Proceedings will be headlined by the first-ever opportunity to play Super Mario Odyssey, MArio's upcoming sandbox-style adventure for the Nintendo Switch console, as well as other Nintendo Switch games."
Hopefully some PlayStation Exclusive release dates
PlayStation's press conference at E3 is always huge and jam-packed full of game announcements. Last year was no different, as it was home to the reveals of several major PS4 exclusive titles including God of War, Days Gone, Crash Bandicoot, Spider-Man and even Hideo Kojima's brand new game Death Stranding, which stars The Walking Dead's Norman Reedus and Mads Mikkelsen, of Hannibal and Doctor Strange fame.
This year we're hoping that Sony is going to give us some concrete release date, or at least a vague window, for some of the following games:
Days Gone
Death Standing (unlikely, but we can only hope)
Detroit: Become Human
Dreams
God of War
Hellblade
Knack 2
Spider-Man (not the final title)
The Last of Us: Part II
WiLD
All of these titles were announced either in 2016 or the year before and we're in desperate need for some PS4 exclusives towards Christmas time. E3 is traditionally the time to confirm the release windows for the platform's biggest games, so bring on the big June reveals.
Of course, for the titles less likely to launch this year – Death Stranding we're looking at you – we'd take a brand new trailer or fresh gameplay details. We're not too picky.
Red Dead Redemption 2 on stage during Sony's press conference
With Red Dead Redemption 2 set for a 'Fall 2017' release, we're due for a big dose of fresh information after last year's reveal. Rockstar and Sony have already confirmed that they're working together to make RDR2 a PlayStation focused game, giving PS4 owners "first access to earn select online content" in the game. 
We're pretty sure that this means Red Dead Redemption 2 will have some of the spotlight during Sony's E3 2017 press conference. Rockstar doesn't usually use E3 events to show off any upcoming games, but it did use Sony's press conference to reveal the PS4 and Xbox One versions of GTA 5 a few years back. So, it's not totally unheard of.
If Red Dead Redemption 2 is a part of Sony's event, you can bet your spurs that it'll be a big gameplay reveal.
Assassin's Creed Empire will finally be announced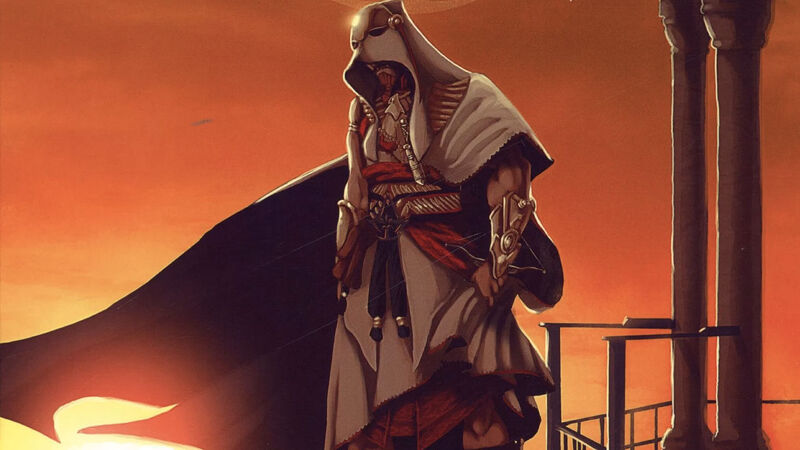 Rumours have been circulating for a while that the next Assassin's Creed will be set in Egypt, but Ubisoft hasn't even given us a whiff of official information as yet. However, if there's going to be one place that's bound to give us some details, it'll be E3 2017, if not earlier.
It's rumoured to be called Assassin's Creed Empire and will allegedly have somewhat of a Witcher feel, with progression, a freeform combat system, horses and perhaps boats too. Hopefully we'll hear more about the next Assassin's game soon, as it felt a little strange not having one released in 2016.
A brand new Call of Duty will be there somewhere
Tipped to be called Call of Duty: WWII, the 2017 entry in the biggest FPS in the world is 100% going to be at E3 2017 in some way. Even if it gets its own special announcement before June, as is the norm with Call of Duty titles and has been the case with Activision's other big 2017 title, Destiny 2, you can be sure you'll be seeing some COD at one of the big press conferences.
The series is reportedly returning to its roots with a World War II setting, although the title has yet to be officially announced by Activision.
Elder Scrolls 6 at last?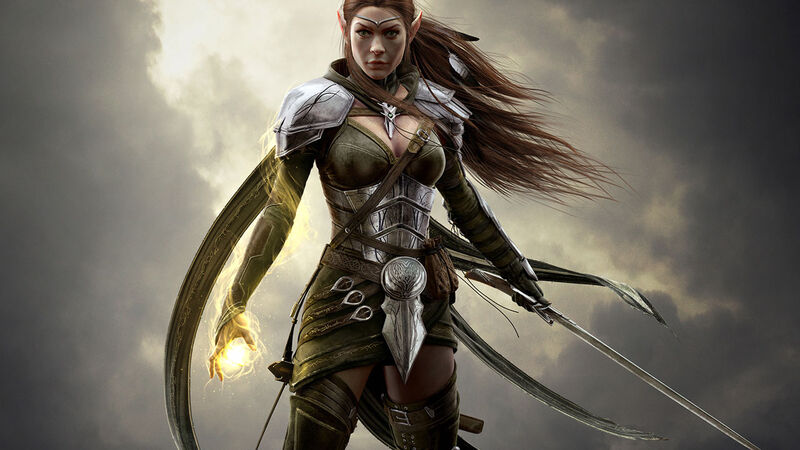 With Prey arriving in May and Elder Scrolls Online: Morrowind launching just before E3 on June 6, it's all quite puzzling what the main game will be for Bethesda's press conference. Quake Champions and Fallout 4 VR will no doubt take some of the limelight, but we've got a sneaking suspicion that it'll be Elder Scrolls 6 that is the centrepiece.
Just like Bethesda did with Fallout 4 at E3 2015, we believe Elder Scrolls 6 will be announced this year and released before Christmas hits. Rumours suggest the Elder Scrolls 6 location could be Argonia or Valenwood, which would keep it within the realm of Tamriel, like the other games. Other leaked details have been scarse, but we've got our fingers crossed for an E3 reveal.
We'll update this page as and when we discover more E3 2017 rumours, so make sure you keep it bookmarked for all the latest gossip.