The queens of RuPaul's Drag Race All Stars 3 were faced with a lip-syncing challenge this week, transforming themselves into our favorite female pop stars for a parody of VH1 Divas.
While some queens soared, others struggled to shine. Thorgy Thor felt she was being set up to fail and ultimately was kicked out of the competition by winner Shangela.
After all the drama, it's time to rank the remaining queens based on their performances and looks from the latest episode and the season overall. Let us know if you agree with our opinions, and may the best woman win!
9. Thorgy Thor
Thorgy got in her head this episode, the very thing that was her downfall in Season 8, thinking she was being set up to fail by being asked to portray Stevie Nicks. Despite being edited to show lots of complaining and comparing herself to others, she actually wasn't wrong. Although she could have tried to make lemonade out of lemons, her pre-recorded track had none of the funny moments that winners like Shangela and BenDeLaCreme were blessed with. Alas, deserved or not, she was sent packing. "Oh Jesus, gross," she responded before angrily sashaying away.
8. Chi Chi DeVayne
The judges praised Chi Chi's performance as Patti LaBelle and then confusingly sent her to the Bottom 3 anyway. While she clearly didn't deserve the low ranking, it may be a sign the judges aren't feeling what she's serving them this season. After two weeks in the bottom, she's definitely going to need to pull out something huge next week to save herself from elimination.
7. Kennedy Davenport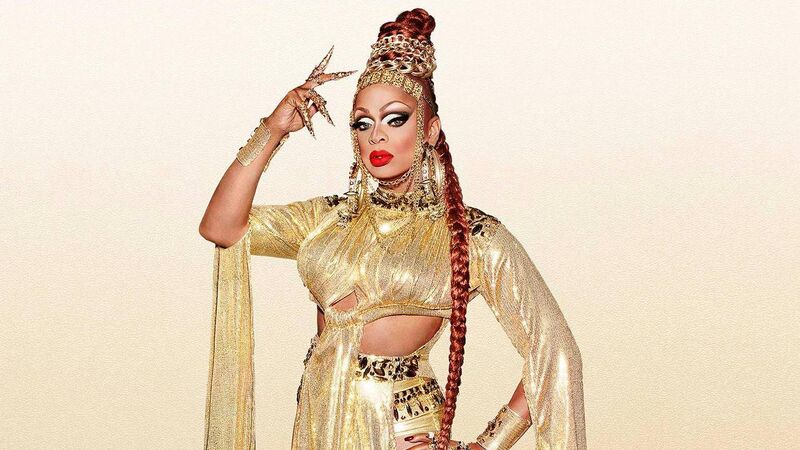 Kennedy stumbled this week on a challenge that involved lots of dancing — the one thing she's known for above anything else. If she can't excel in a challenge that asks her to use her gifts, how will she be able to survive in challenges that don't play to her strengths? The answer is, she probably won't.
6. Milk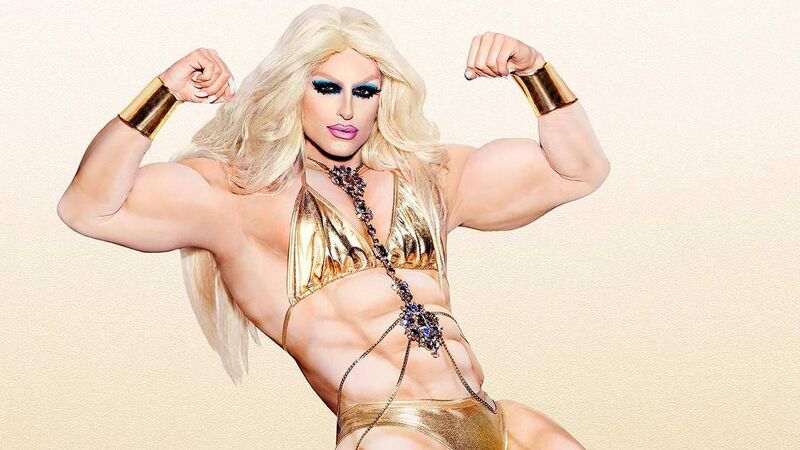 Milk was declared safe this week and did not take the news well. She thought it was "f–king ridiculous" that she wasn't in the top, but it seems she may have a false sense of superiority. Her lip syncing was spot on, but her portrayal of Celine Dion left a lot to be desired. If you turned your sound off and just watched her performance and look, there's a slim chance you'd realize she was playing the Canadian superstar. If Milk continues to rub the other girls the wrong way with her big ego, she may see a lipstick with her name on it in the very near future.
5. Aja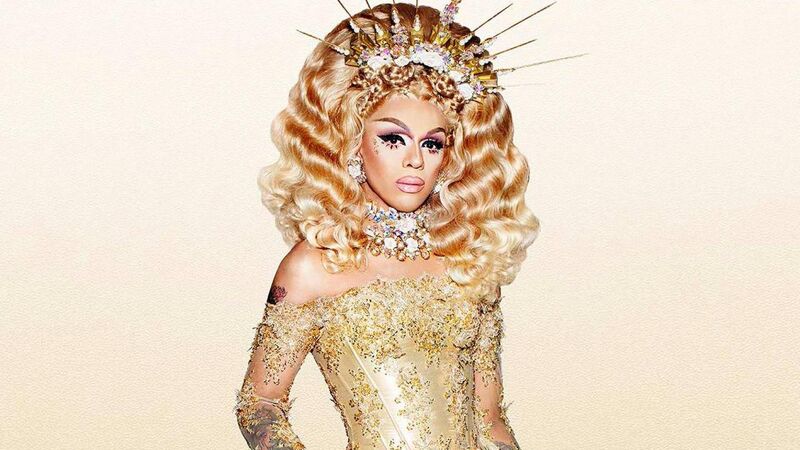 The glow up! Aja sank her teeth into her role as Amy Winehouse but made an even bigger impression on the runway. Her "Princess Disastah" look from Season 9 was universally panned, but her recreation for the "rudemption" runway was flawless. Better hair, better outfit, better makeup. She actually should have taken Bebe's place in the Top 3, but either way, it's clear that the Aja from last season is gone and a fierce competitor has taken her place.
4. Bebe Zahara Benet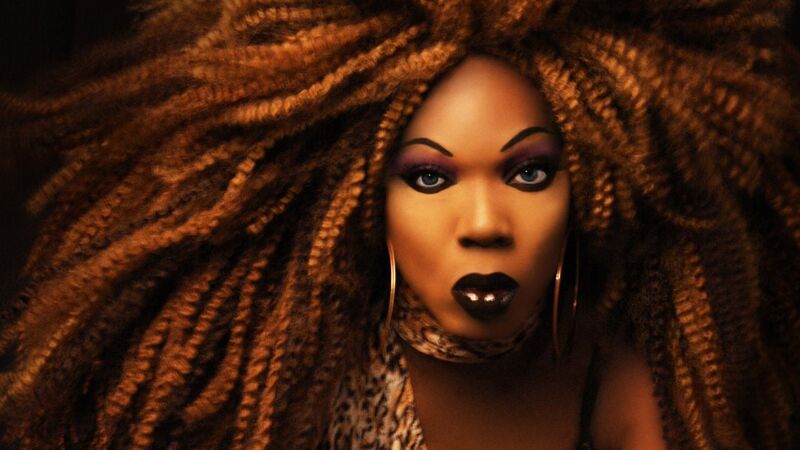 The judges pointed out that Bebe didn't do much with her Diana Ross impression, and apparently that was a compliment. Paired with a look on the runway that was just basic black, it was slightly confusing that she was included in the Top 3. (A sentiment that Milk clearly agrees with.) But it seems that her standing as the OG winner of the series has put her in the good graces of the judges so it will likely take a major stumble for her to fall.
3. Trixie Mattel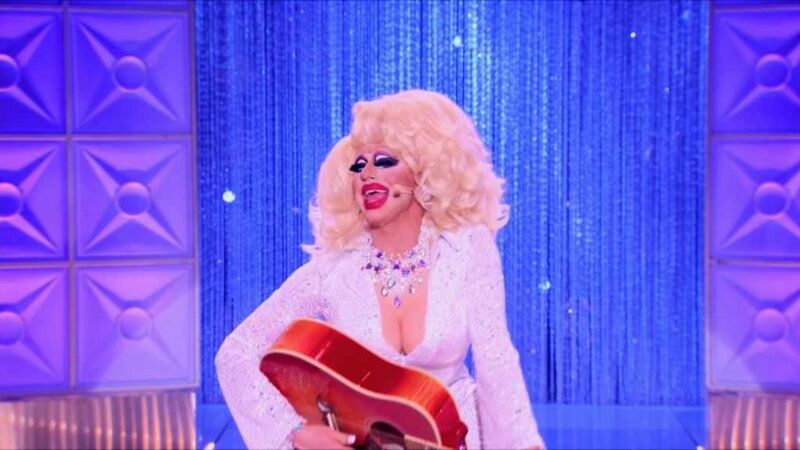 Trixie went into the season as the clear frontrunner, and although she delivered two great performances so far, she was only declared safe both times. Despite hysterical confessionals and landing nowhere near the bottom of the pack, she's going to need a win relatively soon in order to appear deserving of the All Stars crown.
2. Shangela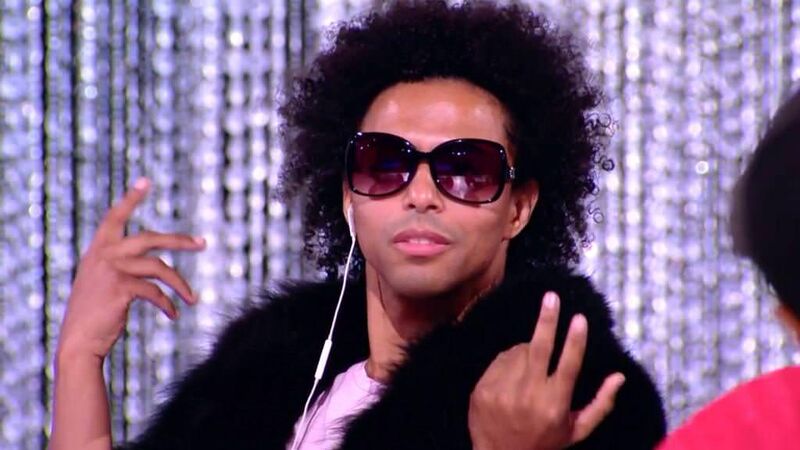 Shangela slayed her performance as a confused yet overly confident Mariah Carey and stole the runway by walking out in a giant bubble. Those who can only focus on her overused "Halleloos" are seriously underestimating the pint-size Paris, Texas queen. I hate to say "I told you so," but if you watch FANDOM's All Stars roundtable preview, you'll see that I declared Shangela the dark horse of the competition. (So … I told you so.) She's improved so much from her original time on the show and there's really not much she can't do. If she keeps up this momentum, she can easily earn a spot as one of the final three queens of the season.
1. BenDeLaCreme
DeLa gave a side-splitting performance as Julie Andrews on the main stage and followed it up with a hilarious lip sync in which she purposely and hilariously copied Shangela's moves. She has now been in the top for every single challenge (including the mini-challenge from Episode 1). Although the pressure of the game could get to her — she was dubbed "boo-hoo fish" for crying over having to eliminate Morgan last week — she otherwise seems like an unstoppable force on Drag Race.