The long-awaited Destiny 2.2.0 content update, otherwise knows as the "April Update", is now available worldwide. A substantial amount of new activities are available for players, and there are lots of new items to obtain. From the updated Prison of Elders to a new 335 Light level cap, there are tons of new things to look for when starting up the game.
Note that all of this content requires Destiny's "Taken King" DLC expansion.
New Prison of Elders Activities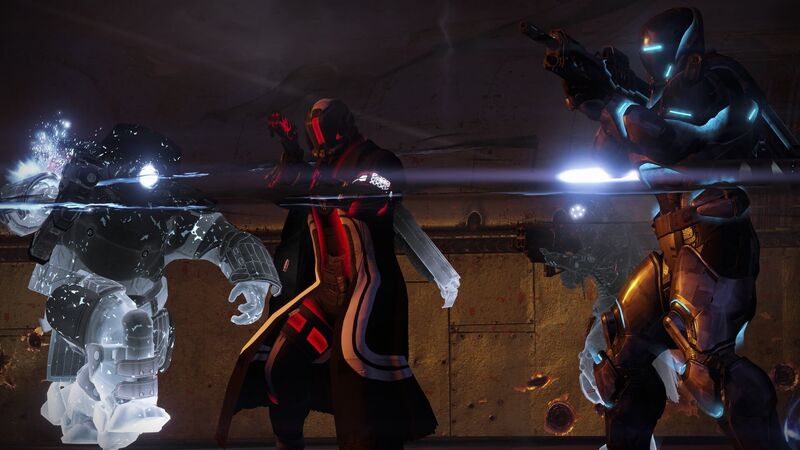 Two new activities are now available in the Prison of Elders. For those unfamiliar with PoE, it's a PvE wave-based arena in the Reef where up to three players must destroy all enemies to earn the finest Awoken treasure. The first of the new activities is a Level 41, Light 260 arena. This features matchmaking, and will have a 50% chance of throwing Taken enemies at the players. The four bosses from the older arenas are back, but if players find themselves unlucky enough to fight the Taken, the boss at the end will also be Taken and have new abilities. The treasure chests at the end do not require Treasure Keys anymore, and are not on a weekly reset – players can open them as many times as they want.
The second new activity is a Level 42, Light 320 arena called Challenge of the Elders. Players familiar with Trials of Osiris will notice a similarity here, since a score card needs to be purchased from Variks to enter this activity. This is a weekly activity, where players will work in a fireteam to earn high scores in the arena. Challenge of the Elders features three bosses back-to-back, and does not come with treasure chests. Instead, completing the requirements on the score card and turning it in will award powerful weapons and armor, up to the new 335 maximum Light level.
New Blighted Chalice Strike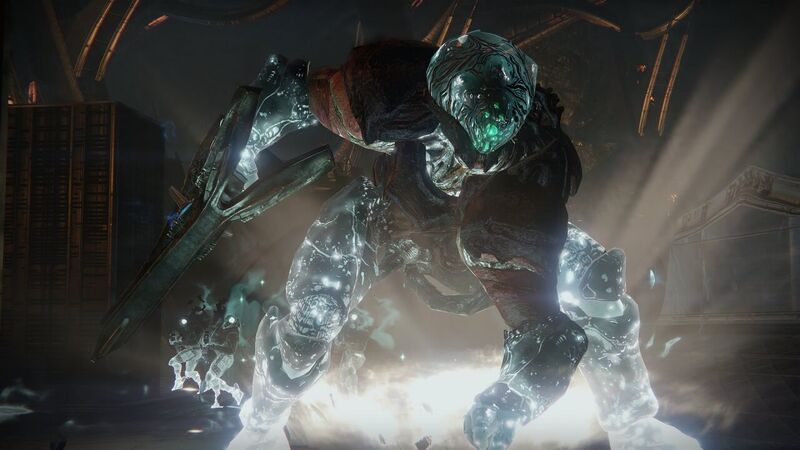 A brand-new strike, Blighted Chalice, has also been added. Players will find themselves going up against Malok, a brand-new enemy with a spin on the Taken abilities. Blighted Chalice takes place in the depths of the Hive fortress on the Moon, going through hallways that veteran players will quickly recognize. In addition, the Winter's Run Strike has been updated with a new Taken variant. Both of these Strikes are available at random through the Strike playlists.
New Items to Collect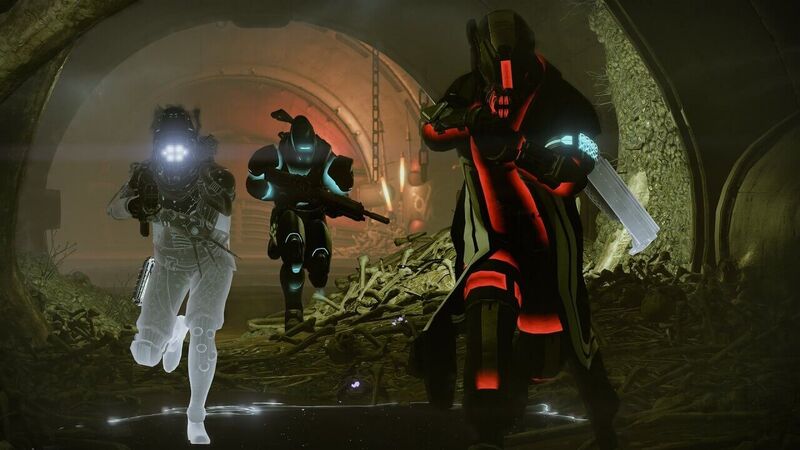 Brand-new sets of items are available, along with a new system called Chroma. Using new Chroma effects will allow players to add a glow effect to their weapons and armor. The available colors are white, yellow, blue, and red. They can be applied exclusively to the new "Spektar" armor, available from reputation packages, or on the new Prison of Elders weapons.
In addition, new Sterling Treasure boxes have been added. They are awarded to players for logging in every week, completing the Level 41 Prison of Elders every week, and completing a match in the weekly Crucible playlist, though players can buy more with Destiny's premium microtransaction currency, Silver.
Sterling Treasure boxes have a chance at rewarding Chroma effects, reputation buffs, or new armor pieces with the Taken aesthetic. If players can complete a whole set of Taken armor, they'll unlock an emote that makes their character shake like a Taken enemy. You'll need somewhere to store all of this new loot, so the Vault has been expanded from 72 to 108 slots for armor and weapons, and from 36 to 72 for general items.
Gameplay Changes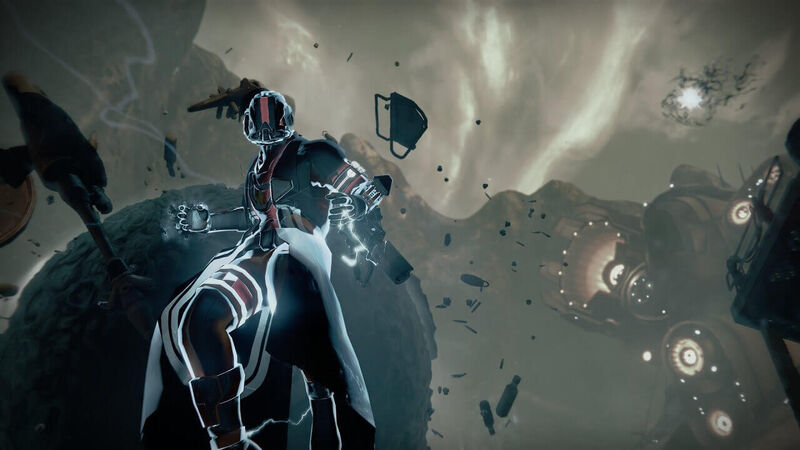 A variety of changes have been made to the way Destiny plays, in both PvE and PvP activities. Resurrecting allied players is a little more difficult now; the radius for resurrection is smaller, the time to resurrect is longer, and players can no longer run through players while resurrecting them. All of the Warlock subclasses have received a balance pass – some abilities have been nerfed, and some have been buffed. All weapons have also received balance passes, the most important being a change to special weapons. Special weapon ammo on sniper rifles and shotguns has been reduced, but PvE enemies will drop more special ammo pickups to compensate.
Minor updates have been pushed to other activities as well. For example, the Weekly Nightfall Strike is now a Light 320 activity, and the King's Fall Raid rewards now drop at higher Light levels. King's Fall rewards will also drop more often.
All aspects of Destiny are affected by the April Update, and there's quite a bit of new content to jump into. Highly-skilled players may be done with most of the content in a manner of days, but even casual players have a reason to check back in with their Guardians and acquire some new gear. For a complete rundown of the update, make sure to check Bungie's official change log.
We'll see you in the Reef, Guardians!