The CW's Arrowverse is always expanding. Arrow, The Flash, Supergirl, and DC's Legends of Tomorrow each occupy a different corner of DC's TV universe. However, if we had to pick a favorite, we know which one it would be. Here's why DC's Legends of Tomorrow is the best Arrowverse show.
Legends of Tomorrow is an Ensemble Show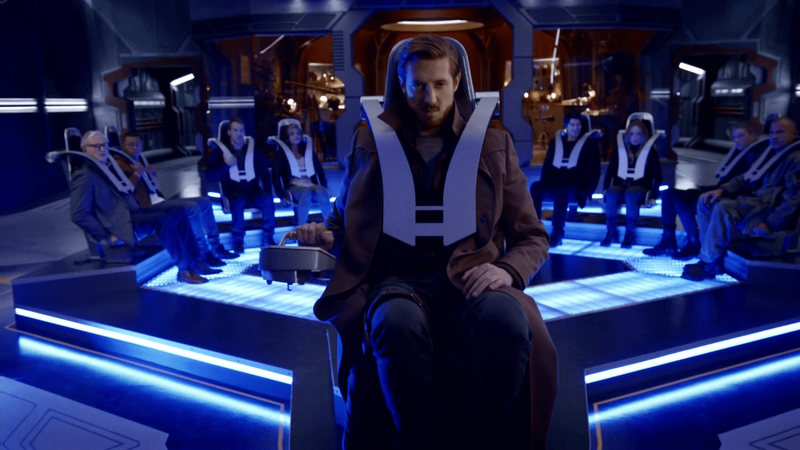 Both Arrow and The Flash depend on a central protagonist. Arrow revolves around Oliver Queen's career as the Green Arrow, while The Flash focuses on Barry Allen as the Scarlet Speedster. Even though both series have strong supporting casts, each show still centers on its protagonist. As a result, both Arrow and The Flash can sometimes feel a bit too focused on a single character.
In contrast, each member of Legends of Tomorrow's ensemble cast serves as a protagonist within the show. Admittedly, Legends of Tomorrow required a heavy amount of setup before it even began. First, Arrow's fourth season brought back Sara Lance (White Canary) and Ray Palmer (The Atom) from the dead. Then, The Flash's second season brought back Leonard Snart (Captain Cold) and established Jax Jackson as the new host for Martin Stein's Firestorm.
Finally, the annual Arrow/The Flash crossover introduced Carter Hall (Hawkman) as the counterpart to Kendra Saunders (Hawkgirl). Add in Mick Rory (Heatwave) and rogue Time Master Rip Hunter, and you've got a full roster of Legends. The series evenly distributes its focus among its protagonists, achieving the difficult balance of an ensemble cast. Ultimately, Legends of Tomorrow lives up to its promise of being a superhero team-up show.
Unlimited Source Material
Another limitation for both Arrow and The Flash is that each series must adhere to its source material. Largely, Arrow has avoided characters with superpowers, and only in season four did it explore magic. On the other hand, The Flash is more receptive to superpowers, focusing on the meta-humans and then alternate Earths of the DC Universe. Yet, even though The Flash had minimal amounts of time travel, Legends of Tomorrow tackled time travel head-on.
I was apprehensive when I first heard that Legends of Tomorrow would be regularly using time travel. Nevertheless, it really became a benefit for the series as a whole. Season one's episodes took place in an array of different eras, giving the series an ever-evolving tone. Characters like Jonah Hex and Vandal Savage wouldn't have been possible for Arrow or The Flash. Moreover, Legends of Tomorrow even got to explore a potential future for Arrow in the episode "Star City 2046."
Exploring Time Travel and the JSA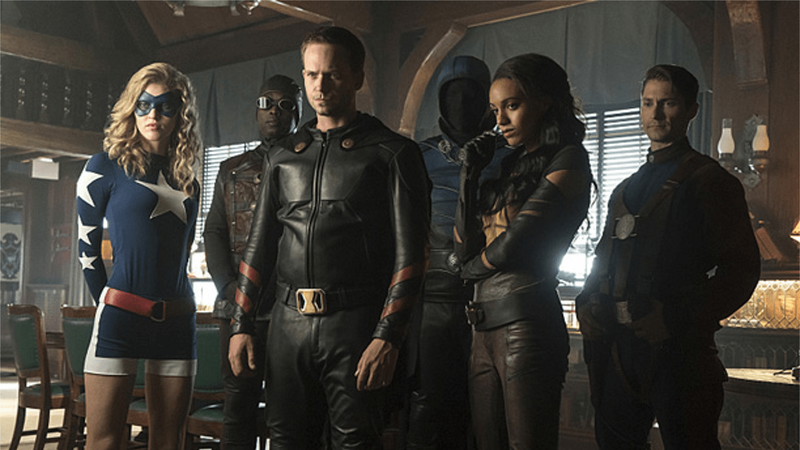 As Legends of Tomorrow's second season begins, the series finally centers on a classic superhero group: the Justice Society of America. I mean, wow. It's actually the Justice Society of America! When Arrow first debuted in 2012, I would have never imagined that the Arrowverse would expand to encompass the JSA. Yet, here we are. And it's all thanks to the series' time travel elements.
I'll admit that Legends of Tomorrow isn't perfect. Ray Palmer and Kendra Saunders had a compelling romance, but it didn't feel like it reached its full potential. Season one's weekly jumps to different time periods also occasionally got a little tiresome. Nevertheless, Mick Rory's friendship with Leonard Snart unexpectedly became the emotional core of that first season. All of the characters settled into their own as the stars of the Arrowverse's newest show.
Now, as season two is just starting to heat up, the future looks bright for Legends of Tomorrow.
Disagree? Here's why the other Arrowverse shows are better.