Doctor Strange is just months away and the production is still chugging along at full speed. Though the premiere is relatively near the script is still being worked on and it's receiving an assist from an unlikely writer: Dan Harmon.
Harmon, creator of Community and co-creator of Rick and Morty, has been brought on by Marvel for some script work. Now, don't get too scared. The new scenes he's writing aren't a result of dismal test screening or scared executives. Instead, these are pre-planned reshoots, something Marvel does with nearly all their productions. No need to be afraid, Marvel fans. Harmon joins the writing club of director Scott Derrickson, C. Robert Cargill, and Jon Spaihts.
It is surprising to see Harmon hired to write these last-minute scenes considering his background. Harmon is obviously a comedy writer, known for his biting sense of humor and often absurd gags. Doctor Strange, on the other hand, is a heavy and mystical tale of the titular character becoming the sorcerer supreme. The move is particularly hilarious in light of Harmon's good-natured thrashing of Marvel movies on Community — see below.
Marvel has always been open to comedy in their movies, but don't expect Doctor Strange to be an out-and-out comedy. Maybe it'll have a few killer one-liners and jokes — Tony Stark might even show up.
Putting His Money Where His Mouth Is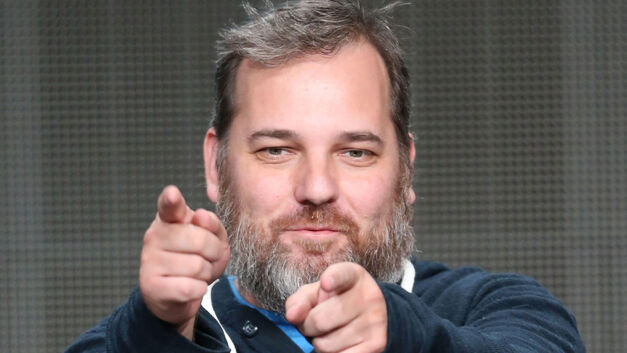 This isn't the first time Marvel has pulled from the TV comedy world for its films. Joe and Anthony Russo, directors of Captain America: The Winter Soldier and Civil War, were comedy television directors for years. In fact, they even worked on Harmon's Community. They have successfully transitioned to bonafide blockbuster directors. Will a similar transition be in the cards for Harmon too? That would be quite a surprise, especially since he poked fun at Marvel often on Community. But a Marvel-Harmon relationship doesn't sound like a bad idea.
Doctor Strange – with or without more jokes – debuts on November 4, 2016.