With Cult of Chucky out now on Blu-ray, DVD and Digital in the US, we've been catching up with the film's stars to talk all things Chucky. And to find out what movie monster they'd like to see the diminutive serial killer do battle with in a future instalment.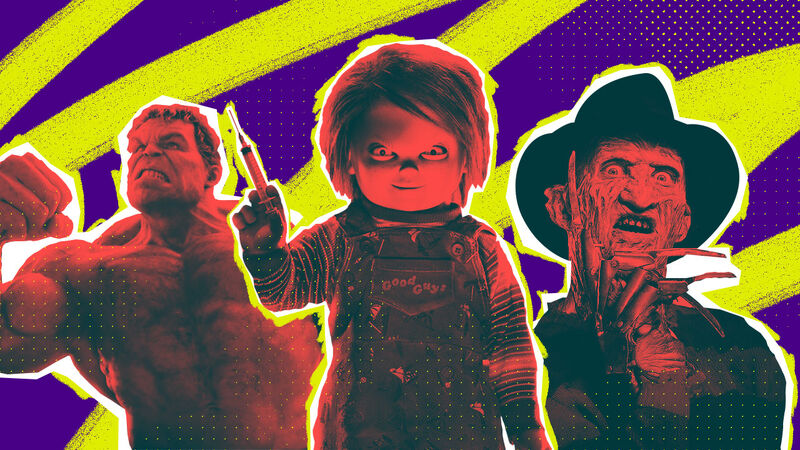 Cult of Chucky is the seventh film in the Chucky franchise, following in the tiny footsteps of the first three Child's Play movies, plus Bride of Chucky, Seed of Chucky and Curse of Chucky, with the new film's official synopsis as follows…
Synopsis
Confined to an asylum for the criminally insane for the past four years, Nica is wrongly convinced that she, not Chucky, murdered her entire family. But when her psychiatrist introduces a new group-therapy tool — a 'Good Guy' doll — a string of grisly deaths plague the asylum and Nica starts to wonder if maybe she isn't crazy after all. Andy, Chucky's now-grown-up nemesis from the original Child's Play, races to Nica's aid. But to save her he'll have to get past Tiffany, Chucky's long-ago bride, who will do anything, no matter how deadly or depraved, to help her beloved devil doll.
Movie Monsters
On the eve of New York Comic Con, FANDOM spoke to the film's writer-director Don Mancini, as well as returning stars Jennifer Tilly (Tiffany), Brad Dourif (voice of Chucky), Fiona Dourif (Nica), Alex Vincent (Andy) and Christine Elise (Kyle).
Most went for Freddy Krueger, while Alex Vincent threw Leprechaun into the mix. But Jennifer Tilly's pick came out of left-field, with the actress going for the Hulk, and explaining her reasons in the above video.
Cult of Chucky is out now in the US and hits Blu-ray/DVD and Digital on October 23 in the UK. And you can check out our thoughts on the film below.
Stay up-to-date with New York Comic Con news and all your favorite fandoms with our new FANDOM app. Download now on the Apple iTunes store or Google Play.