'For Your Consideration' is a look at films or television shows that exist outside the mainstream but might merit your attention. This week we a closer look at the 1996 film Beautiful Girls.
In 1996 Miramax released the Ted Demme film Beautiful Girls. That same year, a college student in San Diego wandered into an AMC theater looking to kill some time. He went by himself and purchased a ticket for said film. It might have been the stage of life, the events of the day, or just the story itself, but Beautiful Girls became his favorite movie. I am that student.

What is Beautiful Girls?
According to its IMDB description, the synopsis of Beautiful Girls is:
"A piano player at a crossroads in his life returns home to his friends and their own problems with life and love."
In a general sense, that is true. Willy Conway (Timothy Hutton) is heading back to his hometown of Knights Ridge for his 10-year high school reunion. Willy is a small town boy who has moved to the big city to play piano, achieving moderate success. Every one of his friends from high school has stayed in town and adopted the lifestyle of the small Massachusetts city. The "crossroads" in the description involves his girlfriend, Tracy (Annabeth Gish), and whether he wants to commit permanently to her.
Willy's friends include former big-man-on-campus Tommy "Birdman" Rowland (Matt Dillon) who has never been able to replicate his high school successes in the real world. "Mo" Morris (Noah Emerich), Willy's best friend from school, is a former wild man who has settled down into full family mode. Paul Kirkwood (Michael Rappaport) presents as the former class clown who has become obsessed with supermodels. Kev (Max Perlich) works for the business that Tommy and Paul own.
As the title would tell you, the cast is full of great women. Darian Smalls (Lauren Holly) was the head cheerleader who dated Tommy in high school and still sees him despite being married to someone else. Sharon Cassidy (Mia Sorvino) is Tommy's current girlfriend who has stayed with Tommy despite his unfaithfulness. Also in the cast is Paul's on again, off again girlfriend Jan (Martha Plimpton). Andera (Uma Thurman) is visiting her cousin in town and turns the heads of all the guys. Gina (Rosie O'Donnell) runs a salon in town and is generous with her advice.
At his childhood home, Willy's brother Bobby (David Arquette) and father Dick (Richard Bright) welcome him home. His mother passed since he left town and the atmosphere is unrecognizable to him. A new family has moved in next door and Willy meets Marty (Natalie Portman). She accurately describes Willy's family:
"Your dad's kind of a sad guy. Your brother is kind of missing that thing that having a mom gives you. It's a lonely house you got."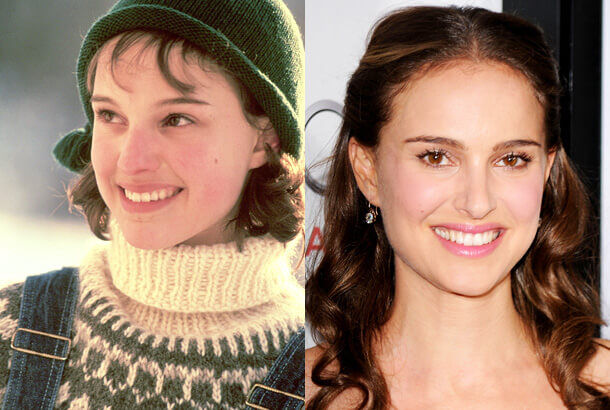 Why the Title Beautiful Girls?
Willy is visiting his friend Paul when he notices pictures of all these models up on his wall. When questioned about this Paul gets defensive and delivers the most memorable monologue of the film:
"Supermodels are beautiful girls, Will. A beautiful girl can make you dizzy, like you've been drinking Jack and Coke all morning. She can make you feel high full of the single greatest commodity known to man – promise. Promise of a better day. Promise of a greater hope. Promise of a new tomorrow. This particular aura can be found in the gait of a beautiful girl. In her smile, in her soul, the way she makes every rotten little thing about life seem like it's going to be okay. The supermodels, Willy? That's all they are. Bottled promise. Scenes from a brand new day. Hope dancing in stiletto heels."
To Paul, the beautiful girls are like a drug. He has used the unattainable supermodel as his way of escaping the realities of his own problematic relationships. The film points us to a slightly different view and urges us to understand that all girls are beautiful and they can help to take away the negatives in life.
Beautiful Girls is ripe with symbolism. Quite possibly it is the only film where the symbolism didn't need to be explained to me. The relatable elements are sprinkled throughout the entire film and in the title of the film. The major symbolism is seen in the "beautiful girls" of the story:
Andera – The Unattainable
Warning: Brief language in the following clips
To Paul, Uma Thurman's character represents the ultimate women. She's gorgeous, successful, fun, and funny. Andera represents the personification of Paul's supermodel obsession. She arrives halfway through the movie and stirs up the excitement with Willy and his buddies. They start dressing better, worrying about their hygiene, and minding their manners. Unfortunately for them, she is happily engaged and none of them really have a shot with her. She makes it seem easy to land a girl like her when talking to Tommy:
"You know there are four words I need to hear before I go to sleep. Four little words. 'Good night sweet girl.' That's all it takes. I'm easy, I know, but a guy who can muster up those four words is a guy I want to stay with."
Sounds easy enough but the trained eye would note that it can't be just anyone saying those words. To get to that point, that man would have to have already passed a lot of tests. For guys like Willy, she is truly unattainable.
Gina – Reality
Gina is a normal woman. She is not too thin, not all primped and proper, and not willing to bend to a man's every need. She represents reality for most people. When Willy and Tommy are looking at an adult magazine, Gina gives them a lesson on what real women are and the importance of looking at beauty that's beyond the physical. She warns that they need to give real girls a chance or they are going to miss out:
"You're going to end up eighty-years old, drooling in some nursing home, then you're going to decide, it's time to settle down, get married, have kids? What, are you going to find a cheerleader?"
Gina's perspective hits close to home for guys like Paul and Tommy who are still attempting to live out their high school lives. Her wisdom also speaks to Willy who's quietly mulling over an important life decision. Her role is small but serves as a not-so-gentle reminder of what's important.
Marty – Potential
Long before her Star Wars and Marvel days, Natalie Portman is definitely a scene-stealer as 13-year old Marty. Her character is a bright and energetic young girl who is stricken with a school-girl crush on Willy. This becomes the central conflict in the decision-making process for Willy. Her youth makes her seem uncomplicated, but it also makes a potential relationship highly inappropriate (and illegal), as Willy understands. Even though Marty is characterized as wise beyond her years, everyone realizes that they'll need to wait for anything real to happen.
We all want something beautiful. Marty is the embodiment of what could be love for Willy in the future when she's more mature. She's the elusive perfect 10 and right next door. The common sense in Willy is telling him that the idea is a pipe dream, yet he has trouble letting it go. As the decision day begins with Tracy's arrival, Willy gets some closure when he sees the reality of their situation:
Though this film is chock-full of literary references, it is the children's story of Winnie the Pooh that brings clarity to Willy's decision.
Tracy – The Known Commodity
Willy describes Tracy as a good solid "7 and a half." She's not the 10 that the guys have always dreamed of but she's definitely a very good catch. They get along well. She has recently been concerned that Willy's piano career is not going anywhere and is encouraging him to get a more regular job. She is not easy nor is she perfect. Willy has reached a major fork in the road and he must decide which way to go.
His first choice is what he knows. Some might call her the safe choice. If he chooses Tracy he must forego all other options. His fate is sealed here. The other option is freedom. Discarding that good thing that you know for the pursuit of the great. It is Andera who helps Willy see that he might have a lot more in Tracy than he already knows. Willy asks:
"I look at you and I think it's amazing that there's a guy out there gets to do all kinds of things with you. He gets to make you happy and spend evenings with you…"
Andera responds:
"The thing is, there's a guy out there thinks the same thing about Tracy and he's jealous of you because you get to do all that with her."
That's when it starts to click for Willy. He begins to see that his known commodity is the unattainable for someone else. What he sees as a 7 and a half is another man's perfect 10.
For Your Consideration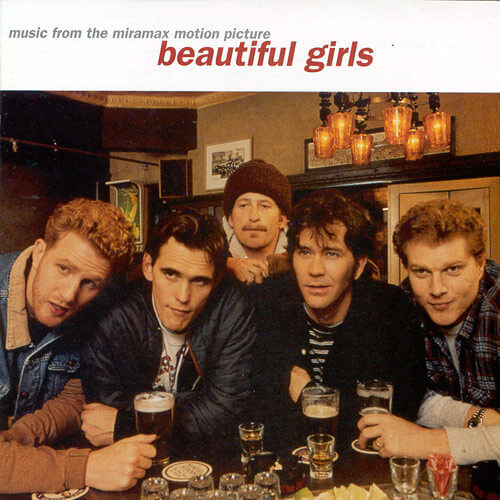 Beautiful Girls does not have any CGI or massive special effects. There is very little mystery and the comedy is used sparingly here and there. The film is not meant to be a blockbuster. That being said, if you are looking for a movie about real life this is one to check out. The film is brilliantly written by Scott Rosenburg and directed by the late Ted Demme. The cast is great, the music is superb, and the setting is wonderful. Beautiful Girls is "real" movie about that also clings to a head-in-the-clouds optimism. Time Magazine summed it up pretty well:
"Beautiful Girls is always in touch with reality but never drowned in it."
Beautiful Girls is available for your consideration on DVD and was recently released on Blu-ray. It is also available free for Prime customers on Amazon instant video.