Is the current political climate causing existential dread? Does each day seem to bleed right into the next? Has your childhood been robbed by a devastating global epidemic that causes the dead to rise and feed on the living? Then you will DIE over our latest Fandom Kitchen recipe!
Fans of AMC's horror drama The Walking Dead may recognize this chocolate pudding from Season 4: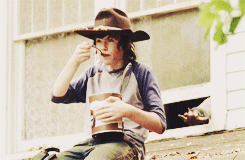 That's Carl Grimes sitting on a roof, casually spooning chocolate pudding into his gullet. (Shoutouts to the thirsty AF zombie behind him.) After narrowly escaping death twice, Carl finds said pudding in an abandoned home and engages in the most indulgent version of Treat Yo Self ever.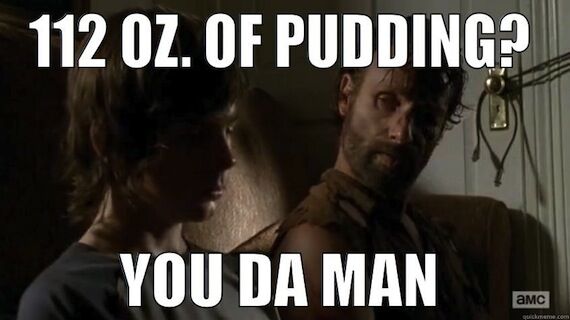 Since America is basically weeks away from the apocalypse (and we're still eating our feelings over Glenn Rhee's tragic demise), the Fandom team decided to make our own version of Carl's chocolate pudding. And guys, this recipe isn't for the faint of heart: we used dark chocolate and whole milk to create a silky pudding base and fresh raspberries for the coulis. It's equal parts sweet and sour; dark and light. Kinda like how life would be during a zombie epidemic.
Make this pudding for all your TWD premiere parties and be sure to catch a new episode Sunday, Feb. 12.