Are you ready for the 47th episode of Star Wars Rebels? After reading the synopsis, seeing the pictures, and even watching an exclusive clip from the upcoming episode, we definitely are! Watch an exciting clip from "An Inside Man" below!
Our Breakdown of the Clip
With little over 1 minute and 30 seconds, we learned a lot about the upcoming episode from that short clip! From the looks of what we saw in this preview, we saw the return of a Season 1 character named Morad Sumar! Don't remember him? Let's refresh your memory!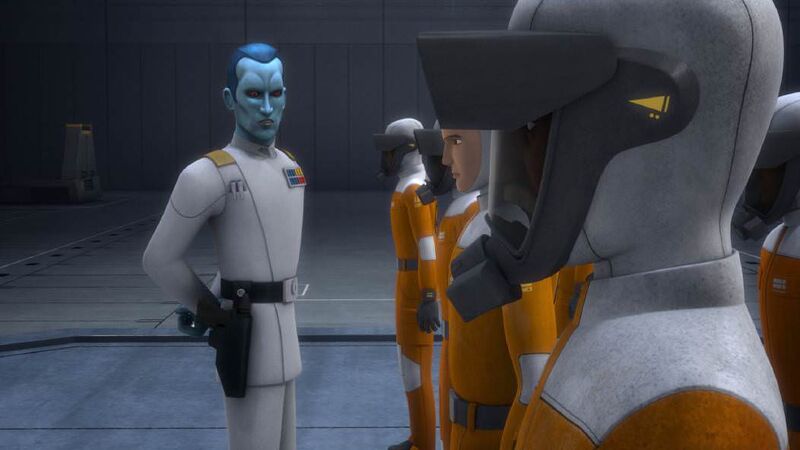 Morad Sumar was a human farmer, and a resident of Kothal, Lothal, and was a long-time family friend of Mira and Ephraim Bridger. You may remember him from the episode "Fighter Flight," in which his home was destroyed and he was imprisoned by the Empire. However, he was set free by Ezra Bridger.
It seems he wasn't set free for long because in this clip he has been rearrested and pressed into service in the factory. We also can gather from the clips and pictures released that ex-governor Ryder has gained knowledge of the factory. Knowing this could have a possible connection to the Death Star, he then alerts the Ghost Crew. Kanan and Ezra will land on the planet and infiltrate it to search it for information on the Death Star, and from the synopsis, a new Imperial Weapon. You can read the synopsis below:
Seeking information on a new Imperial weapon, Ezra and Kanan infiltrate the Imperial factory on Lothal, but they must trust an unlikely ally to escape a lockdown of the building.
Although the synopsis doesn't specify, we can gather what that "new Imperial weapon" is from the above image. Don't recognize it? It bears an uncanny resemblance to a TIE Series starfighter with a new look, called a TIE Defender. The ship's speed and agility, combined with its firepower, made it arguably the most advanced starfighter available at the time. The inclusion of this classic starfighter from Star Wars Legends is a welcome treat.
However, there is one part of the synopses we can only speculate on; who is this "unlikely ally?" You'll have to tune in to find out!
You can catch this all-new episode of Star Wars Rebels this Saturday, December 3 (8:30 p.m., ET/PT) on Disney XD.