In recent seasons, Arrow has been one of the most frustrating shows to watch. Sure, it retains a loyal fan base since it's the main reason why DC Comics was able to launch a full-fledged, four-show Arrowverse on The CW. And yet, whereas shows like The Flash and Supergirl have hit their stride and stayed there, Arrow has faltered. And Season 5, certainly didn't help.
Arrow is in clear need of salvation — which is ironic, given that salvation has always been one of the show's primary themes, particularly for series lead Oliver Queen. Arrow has struggled to craft memorable villains, and it also hit its own self-destruct button back in May thanks to a rocky season finale. With Season 6 premiering this Thursday, let's take a look at what Arrow needs to do to save itself.
Arrow Has a Villain Problem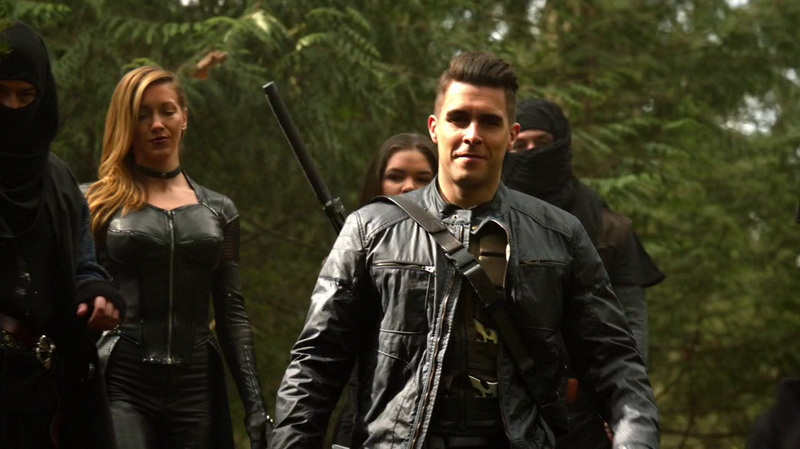 Arrow has been on a slow but steady downward spiral for the last three seasons. In my mind, Season 2 will always be the best season of Arrow. That was when the show unabashedly embraced the soap opera at its core, keeping viewers on their toes while also staying fresh and worth watching. And even though the season's antagonist, Deathstroke, was a rather melodramatic villain, he wasn't too melodramatic. Plus, Deathstroke has the kind of star power and enduring popularity that led to his reappearance at the end of Season 5.
In many ways, Arrow is only as good as its Big Bad. The main villain's agenda determines the trajectory for each season, which in turn influences the season's overall tone and impact. But since Season 2, none of the main villains have measured up to Deathstroke. Ra's al Ghul was a worthy antagonist, but he's already appeared in so much other DC Comics media that it's hard to do an original take on him. Damien Darhk was charismatic as hell, but his near-omnipotent magical powers undercut his character's credibility. And Adrian Chase never truly landed as a villain because he just wasn't a relatable character.
The show's problem is that it hasn't created any meaningful antagonists. I respect what Josh Segarra brought to his portrayal of Adrian Chase. But to create a well-crafted antagonist, they must relate to viewers on some level. Of course, Chase was meant to be a psychopath, but that didn't make it any easier to understand the twisted logic behind his never-ending crusade against Oliver. Whenever Chase did some new, horrible thing to Oliver or his friends, I just couldn't find a reason to care — even when Chase blew up Lian Yu in the Season 5 finale, with all of Oliver's friends and allies still on the island.
The Season 5 Finale Cliffhanger Sucked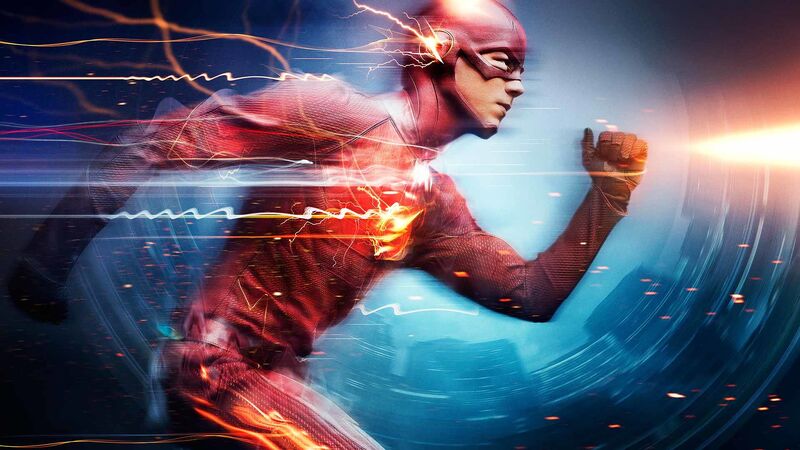 Cliffhangers suck, but some cliffhangers are objectively better than others. Take a series like Arrow's sibling show, The Flash. The first two season finales of The Flash left viewers hanging, first with the wormhole that nearly destroyed Central City in Season 1, and then in Season 2 when Barry Allen rewrote his whole life by going back in time to save his mother from being murdered. Those cliffhangers were game-changing and a tad disorienting, but in a productive way. Instead of being overly disoriented, fans went into the inter-season hiatus wondering how The Flash would evolve as a show when it returned for its next season.
Sadly, that was not the case with Arrow's Season 5 finale, "Lian Yu." When the writers decided to have Adrian Chase blow up Lian Yu with all of Oliver's friends and allies on the island, it felt like they had literally decided to implode the show. The destruction of Lian Yu served as pure shock value, which can disorient viewers to the point of nullifying their investment in the show. It almost doesn't matter who survived Lian Yu and who died, because this time, the show just went too far. To rob fans of the knowledge of who died on Lian Yu is frustrating and pointless.
Of course, if you've been keeping up with the publicity for Season 6, you'll know that there have already been hints about who survived Lian Yu. Dinah Drake, Curtis Holt, and Rene Ramirez have appeared in promotional materials for Season 6, as have Deathstroke and Black Siren, among others — so we know they're in the clear. In any case, it's not likely that the Arrow writers decided to kill off most of their main cast in one fell swoop. Nevertheless, it's never a good idea to leave your fans hanging for the five months between seasons. It's too frustrating for fans, and the show might have lost fans because of that single cliffhanger.
Catching Up with Oliver Queen
When Season 6 premieres, Arrow will be doing a lot of catching up with Oliver as he sifts through the ashes of Lian Yu. For now, he's still mayor of Star City — though it would be understandable if he decides to resign given the onslaught of personal turmoil in his life. He hasn't gone bankrupt yet, which has been a major recurring theme in the comics (most recently, in writer Benjamin Percy's ongoing Green Arrow comic series). And he hasn't lost an arm yet, though that may soon change.
In the Legends of Tomorrow episode "Star City 2046," we saw a potential future in which Oliver lost his left arm — as well as most of his allies — to Grant Wilson, Slade's son and heir to the Deathstroke mantle. Even though that was only one potential future for Arrow, perhaps Season 6 will delve into a similar theme. Losing an arm would certainly force Oliver to overcome a challenge that he's never faced before, similar to how Felicity had to cope with the physical disability of losing the use of her legs for most of Season 4.
Perhaps the most intriguing part of Season 6 is that Oliver will finally get to be a father to his son, William. William's mother, Samantha Clayton, was one of Adrian Chase's many captives on Lian Yu. If Samantha didn't survive Lian Yu, it makes sense that Oliver would step in to serve as William's only living parent. It will be a drastic change for Oliver, especially since back in Season 4, he made the difficult choice to cut his son out of his life after Damien Darhk threatened William's life. It will be worth seeing whether a broken and self-remade man like Oliver Queen can be a proper father to his son.
Arrow shoots back onto TV screens this week when Season 6 premieres on Thursday at 9 pm, the series' new regular time. (The CW replaced Arrow's famed Wednesday night airtime with newcomer show Dynasty.) As to whether Arrow's sixth season can save this series, we'll just have to wait and see.