When the PlayStation Store updated yesterday, the title of the next Call of Duty game was leaked: Call of Duty: Infinite Warfare. Now, according to another leak on Reddit, a reservation poster card from a Target store says that Infinite Warfare will have a "Legacy Edition" that comes with a downloadable copy of "Call of Duty 4: Modern Warfare Remastered."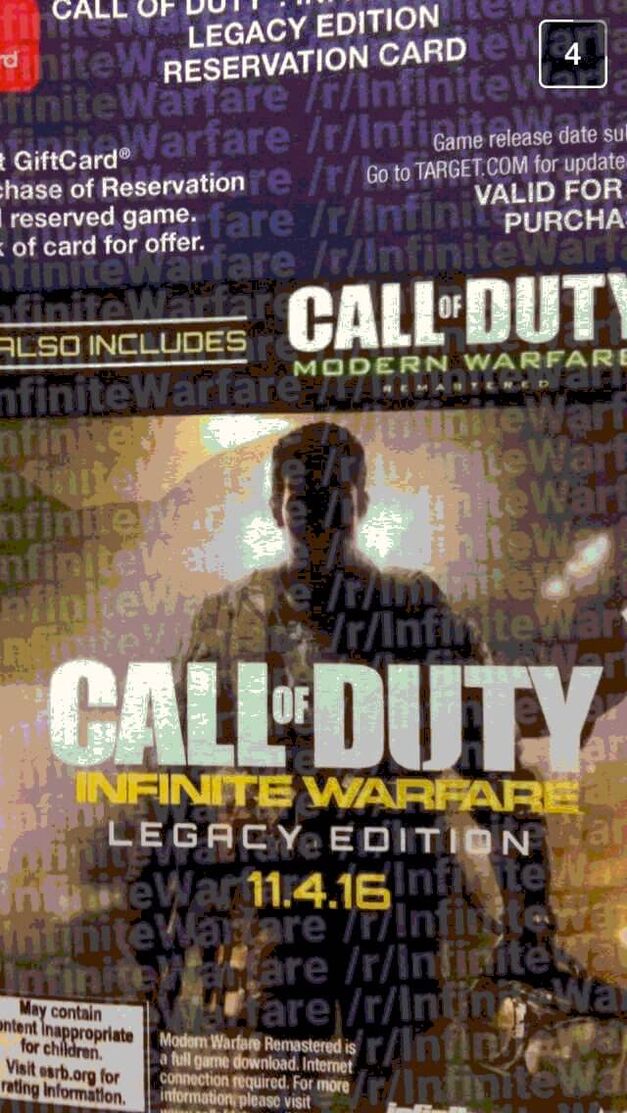 The original Call of Duty 4: Modern Warfare was released in 2007. It was critically acclaimed for its single-player campaign and multiplayer modes, receiving several 9/10 and 10/10 reviews. It won numerous accolades, including four Game of the Year awards, and by November 2013, nearly 16 million copies of the game had been sold.
Having played Modern Warfare, or CoD4 as some people refer to it, I found the gameplay, story, and multiplayer — particularly split screen with friends — to all be very well done. It was fast but not too fast, packed in with just enough content, and the shooting was everything you'd expect it to be. None of the recent games have managed to capture all of that at once like Modern Warfare did.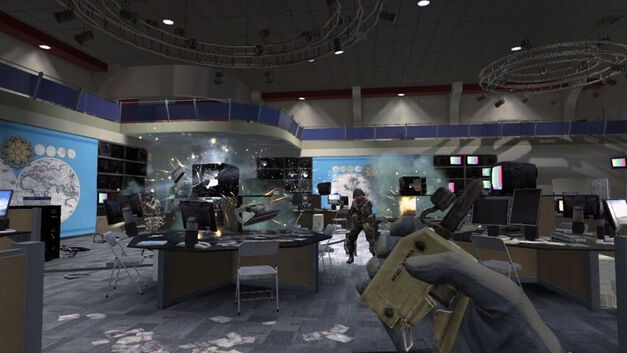 Due to Modern Warfare's massive success, a lot of people would have a right to be concerned about what a remaster would do to the beloved 9-year-old game. The recent games in the Call of Duty franchise have featured jetpacks, laser rifles, and wall running, none of which were in Modern Warfare. While some of these additions have been welcomed as a breath of fresh air into the series, many would rather see the classic gameplay of running on the ground, shooting guns, and killing the enemies without all of the extras.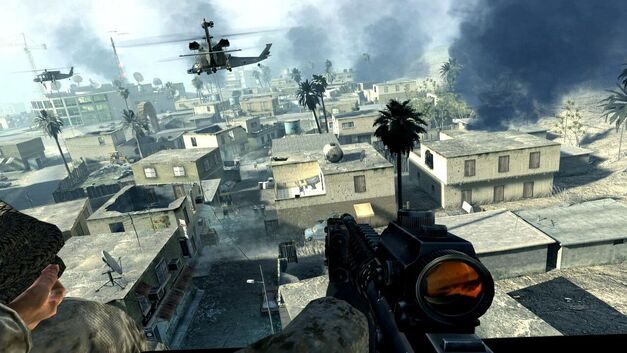 According to another leak, this one by games critic Jim Sterling, the new Call of Duty is slated to be announced by Activision on May 3. If they will be discussing Infinite Warfare, they may also reveal more details about what the "Legacy Edition" includes and what we can expect from Modern Warfare Remastered.
Of course, none of this information is confirmed by Activision, so all of it should be taken with a grain of salt for now. But we are definitely excited to see if this information holds true!
For more on the Call of Duty series, check out the Call of Duty Wiki!