Looks like audiences wanted to see an old guy flying a plane more than anything else this weekend. Sully dominated the box office yet again, snuffing out any breakout potential for the three new wide releases. It should have been expected. The audience for Sully is older and they usually wait a week before committing to seeing something. It's just a shame that their patience doomed so many other films.
The most disheartening of those was Blair Witch. I loved the movie (Nick, not so much), but audiences just weren't as interested as the studio thought they would be. Maybe Blair Witch will find its audience on video, but expect it to only stick around for another two or three weeks.
Bridget Jones's Baby was another casualty. Out of the entire franchise, it opened on the most screens and had the lowest opening weekend gross of all three movies. That's a shame since reviews were very positive. Elsewhere, Snowden performed at expectations but still didn't make the kind of dent a movie like it should. Nick thought it was pretty solid but audiences seemed uninterested. All in all, this was a tough week at the box office. Thanks, Tom Hanks.
A few tidbits from the box office numbers:
This weekend was the lowest grossing in all of 2016. Oof.
Suicide Squad now has a higher domestic gross than the first two Iron Man films, the first two Captain America films, the first two Thor films, The Incredible Hulk, and Ant-Man. Food for thought.
The Numbers Game
Each week, I will guess how much wide-release films will be making on their opening weekend. My estimates come from my heart and my gut. You'd think I'd use my brain but that makes far too much sense. Fandom editor Nick Nunziata will also be providing his guesses because two stabs in the dark are better than one.
Last Week:
Blair Witch
My Guess: $26,000,000
Nick's Guess: $30,000,000
Actual: $9,650,000
Result: What a bummer. This is one that divided audiences more than I thought. Nobody won this week.
Bridget Jones's Baby
My Guess: $14,000,000
Nick's Guess: $16,000,000
Actual: $8,240,715
Result: Looks like this is definitely the last entry in this series.
Snowden
My Guess: $8,000,000
Nick's Guess: $7,000,000
Actual: $8,023,329
Result: At least this performed the way it was supposed to! And it's another tally in my win column.
This week:
The Magnificent Seven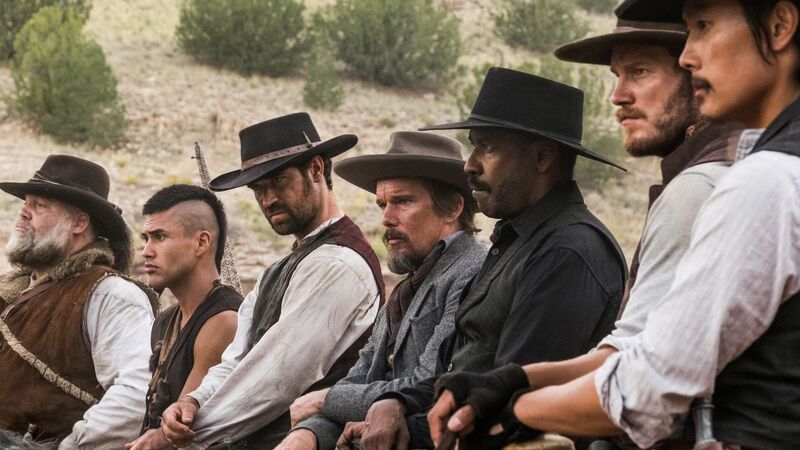 Another remake but one with much less notoriety to a modern audience. Director Antoine Fuqua has done well at the box office, but the ensemble nature of The Magnificent Seven is something new for him. It doesn't help that audiences don't seem very keen on westerns anymore. Still, this is the only big release this weekend that isn't aimed at kids. Will Sully cut into its demographic as well?
My guess: $38,000,000
Nick's guess: $30,000,000
Storks
It's been a few weeks since the kid audience has been serviced. Storks looks as broad as you can get and the trailers have sold the humor big time. But, it doesn't look like anything special. Kid movies usually do big business if there's some pedigree behind them and Storks just doesn't have that. That could clip its wings (I'm sorry).
My guess: $29,000,000
Nick's guess: $24,000,000
See you next week, box office buddies!
Source: Box Office Mojo