The box office got a big boost this weekend thanks to the Sorcerer Supreme. Doctor Strange blew past most industry projections (we were much closer. Just tooting our own horn a bit) and won the number one spot with ease. The positive response from critics and audiences mean that this will have some serious shelf life going forward.
It looks like a rising tide raises all ships as the other newcomers also did very well. Trolls also did much more business than expected and could possibly be the start of a new franchise. Hacksaw Ridge did fine as counter-programming and will probably start getting its fair share of Oscar buzz before the year is out. All in all, this was a great weekend at the box office.
A few tidbits from the box office numbers:
The Numbers Game
Each week, I will guess how much wide-release films will be making on their opening weekend. My estimates come from my heart and my gut. You'd think I'd use my brain but that makes far too much sense. Fandom editor Nick Nunziata will also be providing his guesses because two stabs in the dark are better than one.
Last Week:
Doctor Strange
My Guess: $90,000,000
Nick's Guess: $79,000,000
Actual: $84,989,000
Result: A great win for Marvel and about an even split between Nick and I.
Trolls
My Guess: $31,000,000
Nick's Guess: $30,000,000
Actual: $45,600,000
Result: Yowza! This blew past our expectations. A Trolls 2 – not to be confused with the classic Troll 2 – is looking a lot more likely now.
Hacksaw Ridge
My Guess: $13,000,000
Nick's Guess: $17,000,000
Actual: $14,750,000
Result: A good debut for this Oscar contender. Expect it to hold steady next weekend.
This week:
Arrival
The masterful Denis Villeneuve is bringing us a heady sci-fi tale. Film fans are excited for this but that's about it. Mass audiences like their alien movies to involve explosions and Arrival probably is going to be light on those. Early reviews have been uniformly positive so maybe this will gain some momentum as it heads into the weekend. But, it's likely that Doctor Strange and Trolls will have
My guess: $25,000,000
Nick's guess: $35,000,000
Almost Christmas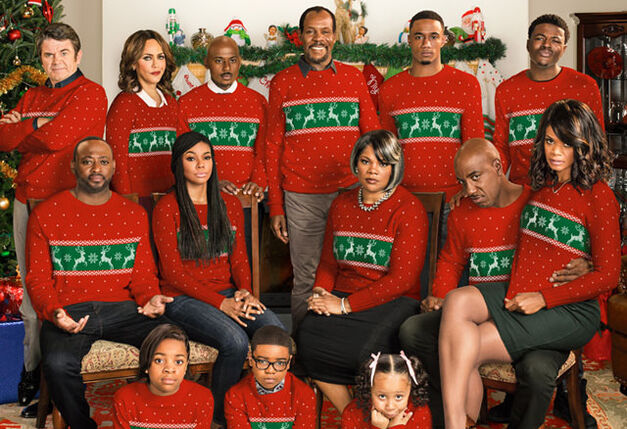 It seems unfashionably early to drop a Christmas movie on audiences in early/mid-November. Although, Almost Christmas is getting the most screens of any of the new openers. After the surprise success of Boo! A Madea Halloween, it's possible this could generate a larger return than expected. Still, are people really wanting to subject themselves to holiday cheer this early?
My guess: $19,000,000
Nick's guess: $21,000,000
Shut In
It's been a great year for horror but not across the board. Flicks like Morgan and The Disappointments Room have been horrific bombs. Will Shut In suffer the same fate? Advertising has been weak and it's getting released in less than 2,000 screens. If this had been an October release, maybe the Halloween month would have helped it. But, with powerhouse holdovers and more wide-appeal releases, it's possible this one is going to get shut out. *sigh* I immediately apologize for that.
My guess: $9,000,000
Nick's guess: $7,500,000
See you next week, box office buddies!
Source: Box Office Mojo