I want to open this box office report with a much more personal sentiment than usual. Split managed to take the top spot for the third week in a row, and this writer could not possibly be happier. It's so fantastic to see a low budget horror film that happens to be an original idea dominate with audiences like this. Rings looked like a tired and mishandled attempt to milk a franchise for a few more bucks. But Split is new and refreshing and audiences have responded to it gloriously. Fan Contributor Travis Newton and I talked at length about our love of Split and it's a genuine delight to see it become such a phenomenal hit.
Rings had to settle for a second place win and a critical response that's been worse than Josh Trank's Fantastic Four. However, its performance certainly looks better in comparison to The Space Between Us. That film opened in ninth place and couldn't even crack $4 million. It's likely going to be forgotten by the time you read this.
The Numbers Game
Each week, I will guess how much wide-release films will be making on their opening weekend. My estimates come from my heart and my gut. You'd think I'd use my brain, but that makes far too much sense. Fandom's editor Nick Nunziata will also be providing his guesses because two stabs in the dark are better than one.
Last Week:
Rings
My Guess: $13,330,000
Nick's Guess: $11,000,000
Actual: $13,000,000
Result: The one week I decide to slap on some frivolous extra dollars! This would have been a slam dunk win for me!
The Space Between Us
My Guess: $6,500,000
Nick's Guess: $7,000,000
Actual: $3,820,000
Result: Yeesh. This is going to be leaving theaters mighty quick.
This week:
The LEGO Batman Movie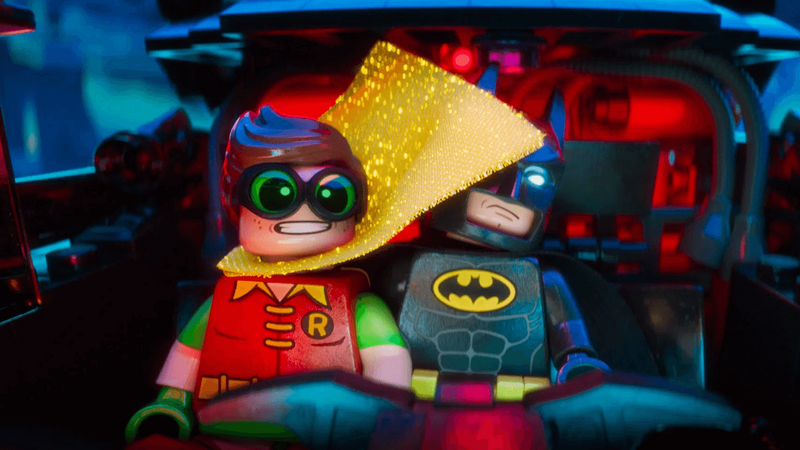 The first real big showdown at the 2017 box office kicks off this weekend. The LEGO Batman Movie will be the clear winner but the question is: how high can it go? The first LEGO Movie opening during the same timeframe and nearly cleared $70 million in its first weekend. Adding Batman to the fray will probably get a lot of audience members going opening weekend simply because of its attachment to the beloved character. If there was less competition, this could go through the roof. However, seeing as how two other anticipated sequels are landing on the same weekend, it's fair to be a little more conservative with this one.
My guess: $60,000,000
Nick's guess: $53,000,000
Fifty Shades Darker
Fifty Shades of Grey was a cultural atom bomb. It exploded in a way that no one could have expected. Have things cooled down since the first film's monstrous debut? Surely. Sequels almost always suffer diminishing returns and it's likely Fifty Shades Darker will also suffer a blow thanks to strong competition. But you never know how things are going to play out with a movie like this.
My guess: $34,000,000
Nick's guess: $27,000,000
John Wick: Chapter 2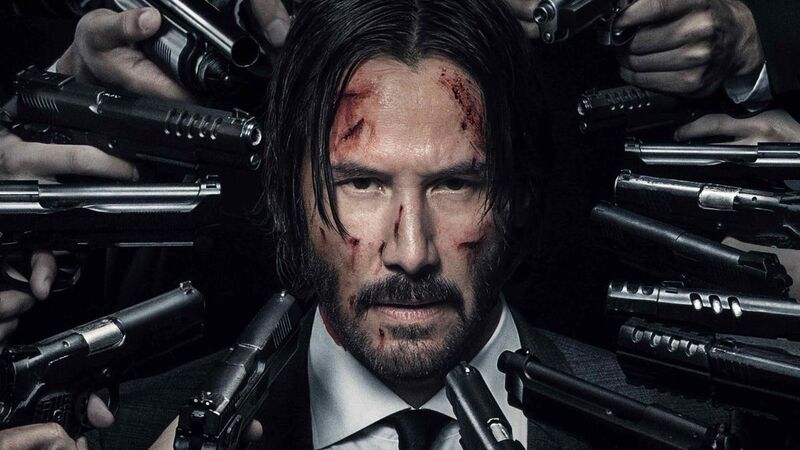 Diminishing returns might not be something John Wick: Chapter 2 has to worry about. The original film came out of nowhere and went on to become a cult classic in its own right. Now there is a strong fandom ready to go support this film. It's likely that John Wick: Chapter 2 will do even better than its predecessor. Here's hoping. We need more original properties at the box office, especially badass ones like this.
My guess: $22,000,000
Nick's guess: $25,000,000
See you next week, box office buddies!
Source: Box Office Mojo