It was a good weekend at the box office for almost everyone involved, save a particular giant and his bearded director. Finding Dory kept its position at the top of the chart, bringing in close to another $42 million. Captain America: Civil War is finally winding down and it looks like Dory is going to eclipse it as the highest grossing film of 2016 so far (domestically). The House of Mouse is having a hell of a year and it's not even over yet.
Meanwhile, The Legend of Tarzan and The Purge: Election Year outperformed industry estimates and will make even more cash thanks to the long weekend. It's interesting to see how the release schedule is changing; holiday weekends are normally for guaranteed tentpole films, but they have recently been used to prop up movies that may have flopped during a regular release. Unfortunately, that didn't help The BFG but reviews for that have been on the plus side so I bet we'll see some reevaluation happening in a few years.
A few tidbits from the numbers:
Finding Dory will surpass Toy Story 3 as the highest grossing Pixar film sometime next week. It also has a real shot at replacing Shrek 2 as the highest grossing animated film of all time.
The Purge: Election Year had the best opening and best CinemaScore rating out of the entire franchise. Expect to hear about The Purge 4 in a month or so.
The BFG, a film by Steven Spielberg, made less in its opening weekend than Pixels, Zookeeper, or the first three Alvin and the Chipmunks movies. This is why I remain a pessimist.
The Numbers Game
Each week, I will guess how much wide-release films will be making on their opening weekend. My estimates come from my heart and my gut. You'd think I'd use my brain but that makes far too much sense. Fandom editor Nick Nunziata will also be providing his guesses because two stabs in the dark are better than one.
Last Week:
The Legend of Tarzan
My Guess: $29,000,000
Nick's Guess: $33,000,000
Actual: $38,135,000
Result: Nick was closer but even he couldn't have predicted the King of the Apes returning to his throne in such a strong fashion. Still, the reported $180 million budget means this needs to make some serious coin overseas.
The Purge: Election Year
My Guess: $31,000,000
Nick's Guess: $27,000,000
Actual: $30,870,000
Result: Wow! My first big win on the prediction front and it's tied to a movie that gives me little hope for the future of my country. That sounds like my brand of luck. Hey, a win is a win.
The BFG
My Guess: $28,000,000
Nick's Guess: $25,000,000
Actual: $19,584,969
Result: Nick and I put our faith in the Beard but he just couldn't crack $20 million. Regardless, I'm still going to watch Jaws this weekend.
This week:
The Secret Life of Pets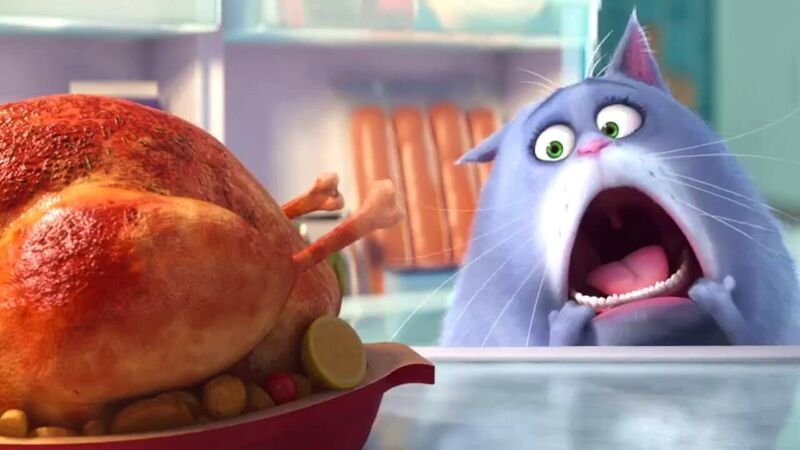 Audiences love cutesy kid flicks and they love pets even more. If this had some more distance from Finding Dory, I could see it being a smash hit but that fish is going to swallow up some of this film's audience. However, it's opening on over 4,100 screens and will be pushing hard to get in every dollar it can before the following weekend gives us Ghostbusters. It will dethrone Dory but I doubt it will have as strong of a shelf life.
My guess: $72,000,000
Nick's guess: $110,000,000
Mike and Dave Need Wedding Dates
Releasing an R-rated comedy alongside a batch of family-friendly fare is a smart bit of counter-programming. It doesn't hurt that Mike and Dave Need Wedding Dates actually looks very funny if you were lucky enough to catch the red band trailer. On the negative side, Zac Efron has proven to be less of a bankable box office draw than studios have predicted and no one is ready to buy Adam Devine as a lead. Anna Kendrick and Aubrey Plaza have more star power than these two so let's hope they get some butts in seats.
My guess: $16,000,000
Nick's guess: $20,000,000
See you next week, box office buddies!
Source: Box Office Mojo