It's a Halloween miracle at the box office! Boo! A Madea Halloween held onto the top spot this Halloween weekend, snuffing out Inferno before it even had a chance. Looks like the spooky holiday helped this entry in the Madea series quite a bit. If it can keep some of its momentum going through the next two weeks, it will end up as the second highest grossing Madea movie of all time.
But man, nobody could have predicted how uninterested audiences were in Inferno. Even the lowest predictions had the movie taking in around $20 million. Though the real focus of this film's returns has been with worldwide grosses, this hard bomb on the domestic front does not look good. We've seen the end of Robert Langdon on the big screen.
A few tidbits from the box office numbers:
As bad as Inferno's stateside debut was, it's already raked in $130+ million overseas. It'll be just fine as far as the bankers are concerned.
I'm Not Ashamed, the controversial Christian propaganda film that adapts the events of the Columbine High School shooting, has thankfully died on the vine and will take in less than $3 million when its theatrical run is over.
The Numbers Game
Each week, I will guess how much wide-release films will be making on their opening weekend. My estimates come from my heart and my gut. You'd think I'd use my brain but that makes far too much sense. Fandom editor Nick Nunziata will also be providing his guesses because two stabs in the dark are better than one.
Last Week:
Inferno
My Guess: $33,000,000
Nick's Guess: $29,000,000
Actual: $15,000,000
Result: OUCH. Everybody lost this week.
This week:
Doctor Strange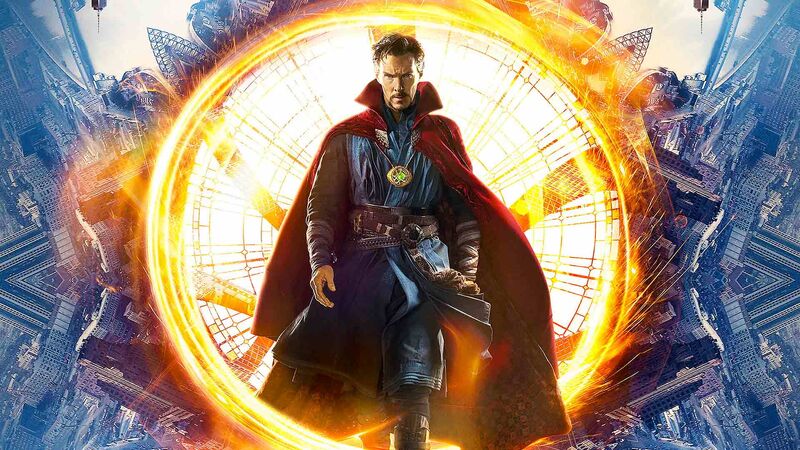 Normally, a Marvel film would spell doom at the box office for other contenders. That may not be the case this week considering the other offerings (see below). Doctor Strange is getting great reviews (because Marvel movies almost always do) and is certainly offering something a little more left-of-center from the regular superhero fare. The cast is excellent and well-liked by fans and general audiences, and this will act as a sort-of follow-up to one of Marvel's most popular entries, Captain America: Civil War. If the movie hits big on Friday and word-of-mouth drives people out in droves on Saturday, this will be pretty gargantuan.
My guess: $90,000,000
Nick's guess: $79,000,000
Trolls
The biggest competition for Doctor Strange is this other toy commercial masquerading as a film. Okay, that's a little harsh on both films. To be honest, Trolls looks like the kind of safe and bubbly kid fare that wary parents eat up. Doctor Strange might seem a little too dark for some moms and dads, and Trolls offers a bubblegum alternative. Plus, the inclusion of lots of popular music acts makes it appealing for younger parents as well. But, the clear commercialism on display might be a bit too grating for some.
My guess: $31,000,000
Nick's guess: $30,000,000
Hacksaw Ridge
Mel Gibson returns to the directorial chair with this adaptation of a true war story. Hacksaw Ridge has been getting loads of praise from critics and is already being talked about as an Oscar frontrunner. Movies aimed at a more adult audience often show their strength in their second weekend, so Hacksaw Ridge probably isn't going to be a huge hit right out the gate. However, it will be the premiere adult offering this weekend compared to the other two new releases. That could bump up its initial take.
My guess: $13,000,000
Nick's guess: $17,000,000
See you next week, box office buddies!
Source: Box Office Mojo