Captain America: Civil War dropped just under 60% in its second week, resulting in an estimated weekend haul of $72,563,000 that brings its total domestic receipts to a whopping $295,892,078. It's performing like an Avengers movie, which means it may ultimately crack the top ten of all time barring any surprises. It just adds to the already legendary year that Disney is having, with Zootopia and The Jungle Book already being huge hits and plenty of big films on the horizon. Jon Favreau's animal-laden juggernaut held off the newcomers with a great fifth-week result and now stands at an estimated $311,760,110.
The continued dominance of those films made short work of the poorly-rated The Darkness, though the George Clooney-starred Money Monster exceeded expectations to the tune of around fifteen million bucks. It's been a really robust year for the box office and though a few of the first few major releases of the year have now seen release it seems that the prime is pumped for exhibitors to have a banner year.
That didn't help The Darkness, though.
A few tidbits from the numbers:
The Lobster boasted the highest per-screen average of the weekend, reaching almost $48,000 per screen. The film has gotten great buzz and has been gifted with some clever marketing. Will it cross over when it goes wider?
Batman v Superman: Dawn of Justice will be the fifth-highest grossing movie of the year by the time Memorial Day rolls around, which would have been a farfetched idea in January. That's as much about the surprise hits of the year as it about the Zack Snyder film underperforming.
The Numbers Game
I've added a little fun to the box office report. A little guessing game. Let's see how close we can get to guessing the correct box-office numbers for the movies opening next week.
Last Week:
The Darkness
My Guess: $9,000,000
Actual: $5,180,000
Result: That has to sting.
Money Monster
My Guess: $13,000,000
Actual: $15,000,000
Result: It's nice to be surprised by adult fare doing well.
This week:
The Nice Guys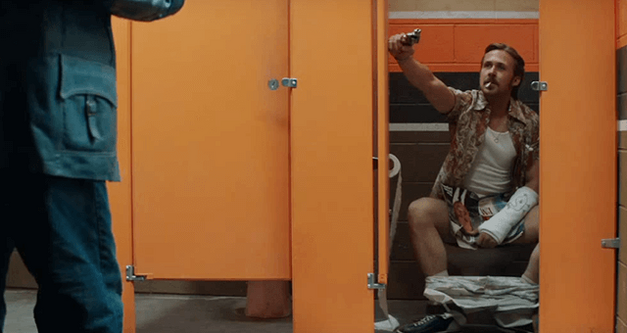 Shane Black writing and directing, Russell Crowe and Ryan Gosling starring, and the funniest trailers of the year? It should all add up to a sleeper at the box office and in the hearts of the casual filmgoer. To people who love film, this is a tentpole release and if this latest comedic crime flick is even half the film Kiss Kiss Bang Bang was we're in for a treat. But what if it's even better? This is one that would make for a great surprise hit.
My guess: $14,000,000
Neighbors 2: Sorority Rising

The first Neighbors movie opened to almost sixty million dollars and ended up grossing over $150,000,000, which is ridiculous. It was a fun movie, but that's a better opening than the first and third Hangover movies had, so it makes it difficult to know if the sequel will eclipse that number to show a decline. The trailers have been decent, but not loaded with a ton of new jokes so it's a coin toss.
My guess: $36,000,000
The Angry Birds Movie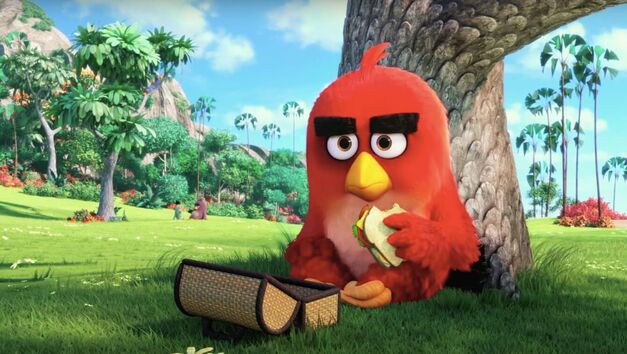 This movie has the makings and the marketing engine behind it to be a big hit. Or it could be an example of a brand who has fatigued its core audience and showcased the limitations of the brand. Angry Birds is still popular and the film is opening on a crazy 3,700 screens on Friday, so it could be another animated juggernaut. The reviews have been mixed but it's hard to put too much stock on them considering that this underdog of a property is based on using a slingshot to fire living avians into hard objects.
My guess: $45,000,000
See you next week!
Source: Box Office Mojo