The box office welcomed Ben Affleck with open arms once again as The Accountant easily claimed the top spot this weekend. The comic book-esque action/thriller performed well beyond most industry speculation – except here where one of us got it almost right on the money! – and is looking to tidy up nicely by the time it exits theaters. The movie is a streamlined blast – Nick agrees – and is worth your time.
Meanwhile, Kevin Hart's latest stand-up special did marginally better than his last one. No matter how popular the entertainer, these things have a ceiling when it comes to presenting them theatrically. Still, it's a solid earning for the film. The sad story of the weekend belonged to Max Steel; the superhero flick couldn't break into the top ten and is probably going to be gone in a week or two. Hopefully, the next toy-to-film adaptation will do better.
A few tidbits from the box office numbers:
There was a theatrical marathon of the Harry Potter films this weekend in preparation for the upcoming Fantastic Beasts and Where to Find Them. The event drew in approximately $1.1 million. The magic is alive.
Kevin Hart: What Now? had the largest opening weekend haul for a stand-up special in film history. People must like that guy.
The Numbers Game
Each week, I will guess how much wide-release films will be making on their opening weekend. My estimates come from my heart and my gut. You'd think I'd use my brain but that makes far too much sense. Fandom editor Nick Nunziata will also be providing his guesses because two stabs in the dark are better than one.
Last Week:
The Accountant
My Guess: $36,000,000
Nick's Guess: $25,000,000
Actual: $24,715,000
Result: OK, so I was a little overenthusiastic about this one. Well, my miscalculation is Nick's fortune. Damn near spot on this week, boss.
Kevin Hart: What Now?
My Guess: $12,000,000
Nick's Guess: $18,000,000
Actual: $11,984,245
Result: Thank you, Mr. Hart, for giving me one of my closest predictions yet!
Max Steel
My Guess: $4,000,000
Nick's Guess: $4,000,001
Actual: $2,163,720
Result: Oof. Minimum Steel, amirite? I'm sorry.
This week:
Jack Reacher: Never Go Back
Tom Cruise is a solid bank at the box office when he works within an action template. Jack Reacher was a successful but not game-changing little flick that found a lot of life after it left theaters. Will the sequel prove that there's a big audience for this franchise? The marketing has been fun and frequent, but there hasn't been a big sell beyond "Tom Cruise punch good." But many of us, myself included, are people who love simple pleasures.
My guess: $24,000,000
Nick's guess: $18,500,000
Ouija: Origin of Evil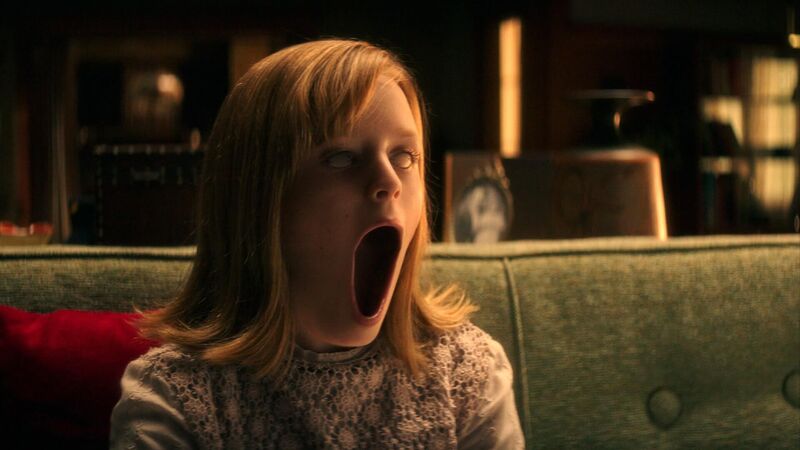 How did we allow ourselves to get to a place where there is a burgeoning horror franchise based on a board game? It feels like the joke is over and Ouija: Origin of Evil is going to be the delayed, unfunny punchline. The marketing has been awful, including what might be the most unintentionally hilarious trailer of 2016. This might be interesting to preteens who are easily scared, but no one else is taking this seriously. …Right?
My guess: $9,000,000
Nick's guess: $10,000,000
Keeping Up with the Joneses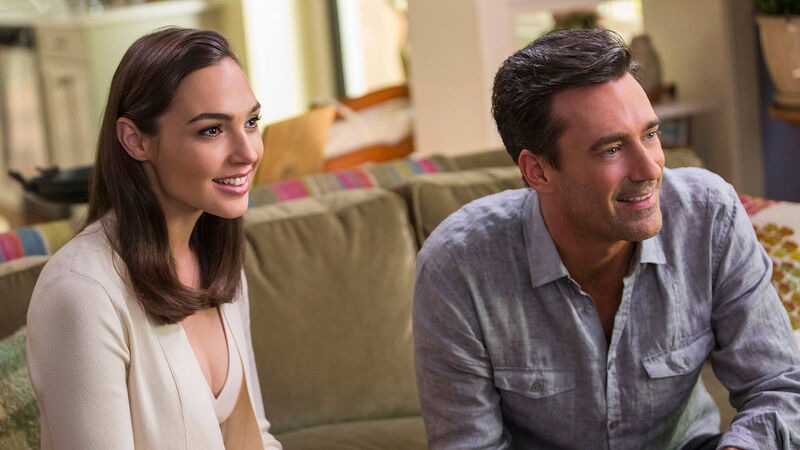 This action/comedy hasn't had the greatest presence when it comes to commercials or advertising on the web. Honestly, this is one that feels forgotten before it has even come out. That's not a dig at the film's quality – it looks like it has quite a few laughs to offer – but movies make bank because they are sold well. Keeping Up with the Joneses just hasn't done a good job of that.
My guess: $14,000,000
Nick's guess: $9,000,000
Boo! A Madea Halloween
Sure, Tyler Perry's Madea films are something of a joke to a certain section of filmgoers. But, they are also a staple to many others and very enjoyable for their own reasons. Truth be told, Boo! A Madea Halloween will be the first Madea film I'll have ever seen. The trailer was goofy and the Halloween theme looks like a blast. Unfortunately, it isn't playing on nearly as many screens as the other new releases.  Plus, it's going up against another comedy that is predominantly aimed at a white audience. Still, these movies have their fans and they will turn out for them.
My guess: $12,000,000
Nick's guess: $10,000,000
See you next week, box office buddies!
Source: Box Office Mojo