Binge Watch Alert is a virtually spoiler-free look back at shows you may have missed that are currently available on a major streaming service. Today we look at Justified, a show that ran for six seasons on FX and one which is now available on Amazon Prime.
As a decorated lawman in Miami, US Marshall Raylan Givens is a modern day cowboy who always gets his man.  Unfortunately, many of these men end up dead in a series of justified killings.  In a big city like Miami, these killings became intolerable.  However, a transfer to the Lexington, KY office takes Deputy Givens back near his home of Harlan where his brand of justice is more tolerable.  This sets the stage for Justified, a series based on the short story "Fire in the Hole" which was penned by Elmore Leonard (the same man responsible for 3:10 to Yuma, Out of Sight, and Get Shorty).  It stars Timothy Olyphant as Raylan and Walton Goggins as his childhood acquaintance turned criminal mastermind, Boyd Crowder.  Running 78 episodes over six seasons, it was critically acclaimed for its  great story and brilliant acting.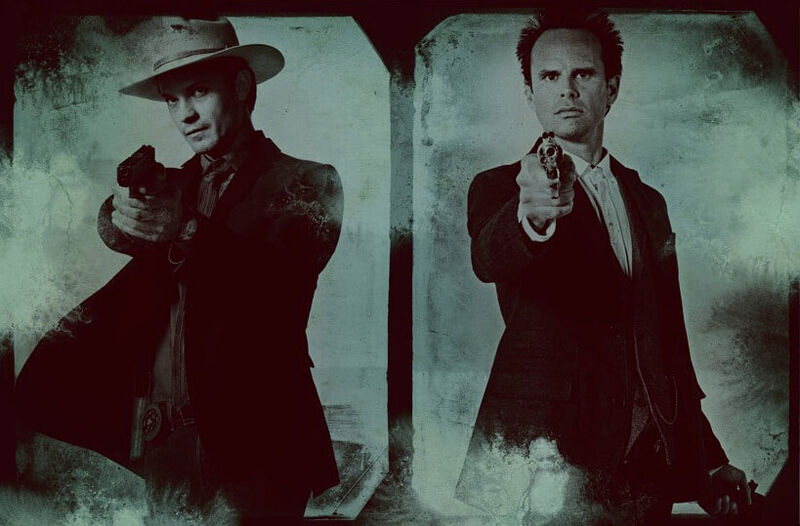 As a backdrop for the story is Harlan, a small backwoods town in Kentucky near the Appalachians.  Among the popular occupations in are coal mining, meth production/distribution, and prostitution.  All of these play out as themes throughout the series as Raylan attempts to crack down on the criminal element.  Boyd Crowder and Raylan dug coal together before he left to be a Marshall, leading to a connection between the two that goes beyond words.  This was rare for two men who preferred to do their talking with their guns.  The move back to Harlan was a reluctant one for Raylan as he was now forced to confront a society he escaped from as soon as he could, a father who often operated on opposite sides of the law, and a way of life that he had thought was permanently in his rear-view mirror.
Olyphant makes Justified great.  He fits the part of Raylan perfectly and is masterful at playing the role of the lawman who is out for justice but often sees what others consider justice to be less than we would hope.  The justified killing would often follow diatribes from Raylan which one might think encouraged the bad guy to draw on him.  Leonard, who created the character of Raylan, once said the Olyphant was "the kind of guy I saw when I wrote his lines".  Olyphant was Raylan Givens, flaws and all.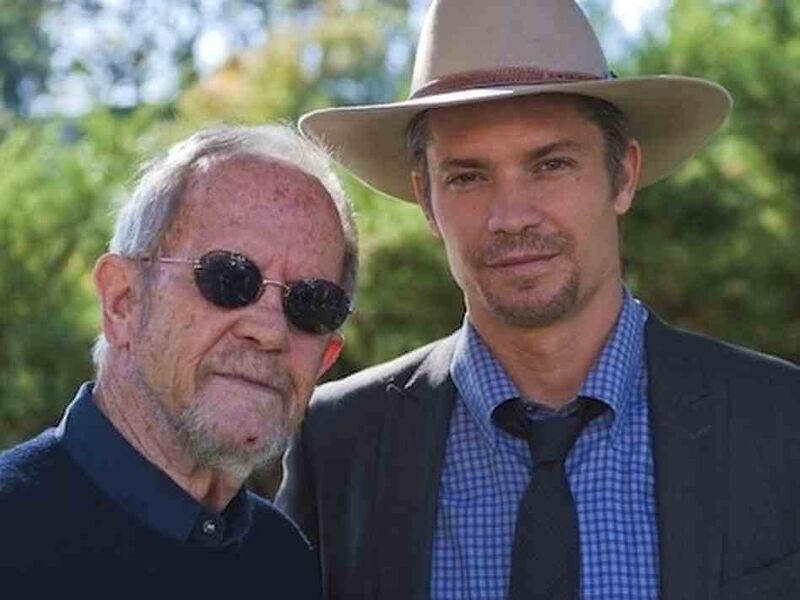 Each Season of Justified has a different overriding story that has the Marshall department chasing neo-nazis, organized crime, local drug runners, crooked cops, corrupt politicians, and other assorted criminal elements.  Much like the show 24, no character was assured of survival with the exception of Raylan, which added to the suspense of each episode. Heroes and Villains alike are not immune to the bullet.
Joelle Carter plays Ava, a women who has her share of encounters with both Raylan and Boyd.  She is a high school sweetheart of Raylan who marries Boyd's brother following Raylan's abrupt exit from Harlan.  Here is a Carter summing up Justified in 30 seconds:
For a binge watch, Justified is perfect.  The 78 episodes can be viewed in under 60 hours.  For the speedster, a three-week schedule could accommodate a full viewing at less than 3 hours per day. However, each episode is pretty well contained  so a viewer who prefers a slower pace can take in the action one day at a time.