Bethesda Softworks could be on the verge of revealing a brand new space-themed RPG at its E3 2017 briefing called Starfield. That's according to a new leak anyway.
If the rumour is true, this could be an incredibly exciting time for RPG fans. Bethesda already makes some of the best-selling action-adventure titles in the business with The Elder Scrolls and Fallout, so going into space quite literally would be the next frontier for the developer.
The report comes via a posting on 4chan, which states that Bethesda Softworks is planning to official unveil Starfield, an original galactic RPG, at its E3 showcase on Saturday, June 11.
Allegedly the game has been in development since the release of Fallout 3 back in 2008 and when it arrives it will feature between five and 10 distinct alien races and offer space travel between connected hub worlds.
Interestingly, the report even suggests that it will be set in an interconnected in-game universe with connections to both The Elder Scrolls and Fallout.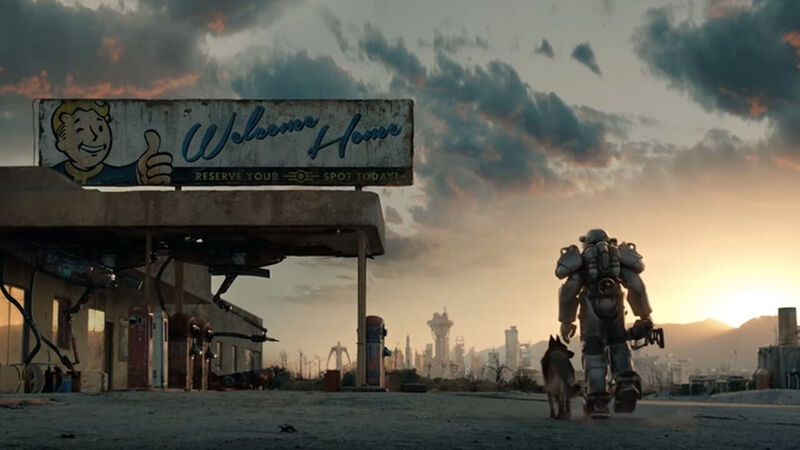 "The game is going to be a sci-fi open-world RPG in typical Bethesda fashion," reads the 4chan post. "[It] takes place in the Fallout universe just so far in the future and far away from Earth that it'll only be mentioned in hints.
"This is part of an ongoing planned interconnected universe of every Bethesda franchise. They gave hints of this by implying the Brotherhood of Steel created nirnroot in Fallout 4. They're getting a little wacky with the lore and using "Elder Scrolls time wounds" to justify lore inconsistencies.
"Basically, Fallout is the beginning of the timeline, Starfield is in the middle, and Elder Scrolls is Far Future."
It all sounds a bit far-fetched to us and granted it all may be wild conjecture and total poppycock. However, that nirnroot element tying Fallout and The Elder Scrolls together does have a whiff of truth to it, so we shall wait until E3 and see.