In the past few years, television has really upped the ante when it comes to quality. TV shows have become as good as (or better) than their film counterparts. Some of the acting on television is absolutely incredible, and this year has had a number of standout performances. It's now common for award-winning film thespians to take on the small screen, so the quality of acting has improved even more. Here's a look back at some of the performances we thought were the greatest of the year. There's plenty we didn't include, so feel free to hit us up on twitter @getfandom or @danirat with your picks for best acting this year!
John Turturro – The Night Of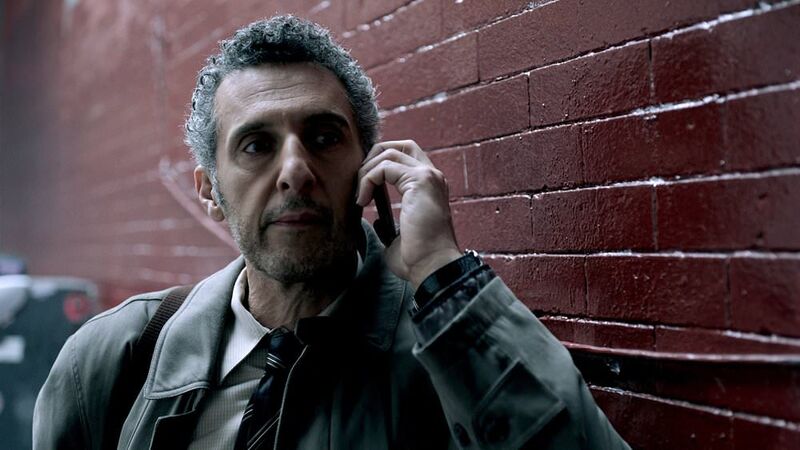 The HBO drama miniseries The Night Of was something of an acting feast this year. Between Riz Ahmed, Bill Camp, Michael K. Williams, and Jeannie Berlin, this show had a stellar cast. But the actor we could not ignore was John Turturro as John Stone. Stone is an eczema-plagued ambulance-chasing lawyer who has seen it all. Nobody respects this hustling bottom feeder. Stone is a fantastic part, the cornerstone of the entire series. Turturro plays him with the bitter cynicism of a New York City veteran. Despite that, there's still a light in his eye as somewhere beneath all the compromises he actually believes in justice. He would, of course, be the last person to admit it. In the upside-down world of The Night Of's criminal justice system, John Stone is the moral center. Turturro is not the leading man, but he is the breakout star.
Most of the discussion around Turturro's performance will inevitably center around the closing arguments in the final episode of the miniseries. This was an acting tour de force. This kind of jawbreaking dramatic soliloquy only exists in a Hollywood screenplay. A cynical, muckraking series like The Night Of seems like it should be above it. Yet Turturro and the script really create the kind of moment that could sway a jury in what seems like impossible odds. The character of John Stone himself would mock such a cliche, hoping to cut the best deal instead. Turturro pulls off something amazing. The performance is so real, so leveled, that it overcomes formula. Turturro has been an underrated actor for many years. John Stone is his best role yet. [Eric Fuchs]
Brian Tyree Henry – Atlanta
FX's new series Atlanta is refreshing, envelope-pushing, and engrossing. Written and produced by star Donald Glover (aka rapper Childish Gambino), the series tackles subjects like race relations, the treatment of the mentally ill, homosexuality, gender identity, and police brutality while still being funny and entertaining. Glover is great on the series, but it's Brian Tyree Henry, who plays his cousin Alfred, that really stands out.
Alfred is an up-and-coming rapper that goes by the name Paper Boi. He shoots someone in an altercation early on in the series, though the shooting only speeds up his rise to fame. In the surrealist world of Atlanta, his bad behavior earns him rewards. Despite that, Alfred tries to do the right thing most of the time, and he's surprisingly one of the more morally sound characters in the series. Everyone on Atlanta is doing incredible work, but Henry has one of the truly difficult parts to pull off. Alfred, for the most part, plays the straight man to everyone else's ridiculous antics. He reacts with disbelief or sarcastic wit to almost every situation. It could be a very bland part, but Henry pulls it off with humor and heart.
There are other characters on Atlanta that stand out more, of course, but it's the subtleties of Henry's performance that earn him a spot on this list. [Danielle Ryan]
Wyatt Russell – Black Mirror

Mackenzie Davis and Gugu Mbatha-Raw might've played the best couple in all of Black Mirror in the critically acclaimed "San Junipero". Their chemistry is unparalleled in the show. But if I have to choose a solo performance to champion from this year's season, it had to be Wyatt Russell's turn in "Playtest". He finds the perfect mix of charm and boorishness. His character, Cooper, is a rare bird. He's the millennial who can afford to fly to Europe on a whim and just backpack around in relative comfort. Maybe you hate him. I don't blame you.
Like him or not, Cooper is something Russell falls into with effortless grace. There isn't a single false note in his performance, even when he digs into Cooper's recent family tragedy. Nothing he says feels written, and that is no simple task. Even when Cooper starts to lose it in his simulated hell, Russell's performance rises to meet the episode's level of horror schlock. But even when he's grimacing and screaming at the top of his lungs, Wyatt Russel's acting keeps the episode's more delicate themes at the forefront. [Travis Newton]
Rhea Seehorn – Better Call Saul
Better Call Saul has exceeded nearly every expectation but where it really has surprised is in the new roles created for it. Jonathan Banks and Bob Odenkirk are a lock, as is Michael McKean. Rhea Seehorn, however, has been a revelation. Though this version of Saul Goodman/Jimmy McGill is softer and less oily than his Breaking Bad counterpoint, the real beating heart of the show is Seehorn.
The actress manages to not only ground the show and keep it from veering off the rails, but her scenes with Odenkirk make him better. More likable. It's easier to follow the show wherever it chooses to go because of Seehorn's subtle but enriching work. Unfortunately, in a show like this, there has to be a victim and it appears Seehorn's Kim Wexler has a big bullseye on her. Here's hoping the show takes its sweet time and allows this terrific performer to continue developing her character.  [Nick Nunziata]
Phoebe Waller-Smith – Fleabag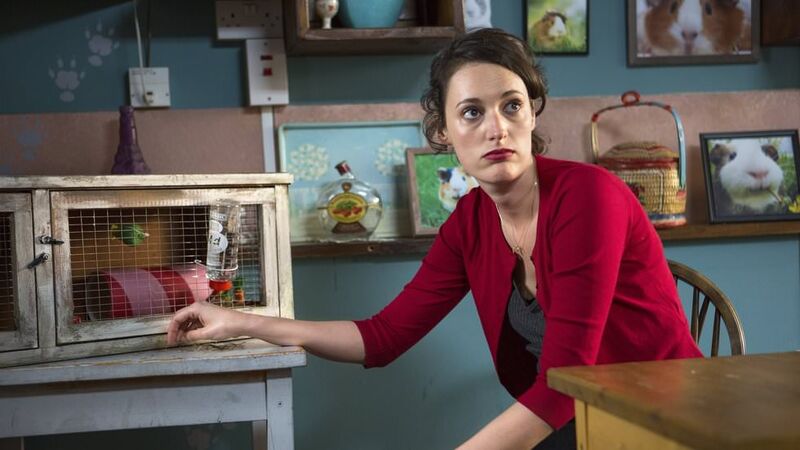 Fleabag is one the top British comedies this year. Premiering on BBC3 in September and a week later on Amazon Prime, the sitcom was a hit across the western world. Fleabag was written by Phoebe Waller-Smith, who also took the lead role. Writing a sitcom is hard enough, but also taking the lead role is a real challenge.
Similar to Miranda, but more analogous to real life, Fleabag tells the story of Fleabag, a thirty-something-year-old single woman living in London with a horrible stepmother and various other problems. Waller-Smith portrays the gritty character who has no filter on her brain as she talks to the audience. It feels very much like a stream of consciousness, and doing that on television without being boring is a feat that Waller-Smith has achieved with excellence, both in her acting and her writing. [Kitty Bates]
Thandie Newton – Westworld
There is a lot of fantastic acting on Westworld. When you have a cast featuring Anthony Hopkins, Ed Harris, Jeffrey Wright, Evan Rachel Wood, and Thandie Newton, it's an acting goldmine. While the other performances have been great, it's Newton's turn as the host madam Maeve that really shines. Prior to joining Westworld, Newton was planning on retiring from acting. It's a good thing she didn't, as this has been one of the best (if not the best) performance of her career.
Maeve is a complex character – she's not only a robotic "host", but she is one of the hosts who develops the ability to remember their past incarnations. Maeve goes from a simple sassmachine to being one of the series' primary protagonists with a whole lot of fun flair. Newton really knocks it out of the park. There are other actors on Westworld doing stellar work (Jimmi Simpson, for one), but Newton's range this season has been insane. Maeve has gone through Hell and back (almost literally), and Newton has captured a wide range of emotions with finesse. It's hard to find anyone to root for in Westworld's complex narrative, but Maeve is definitely one of the forerunners. It's a shame we have to wait a year for more. Until then, fans can watch Westworld on repeat and pick apart every tiny nuance. [Danielle Ryan]
Tom Hughes – Victoria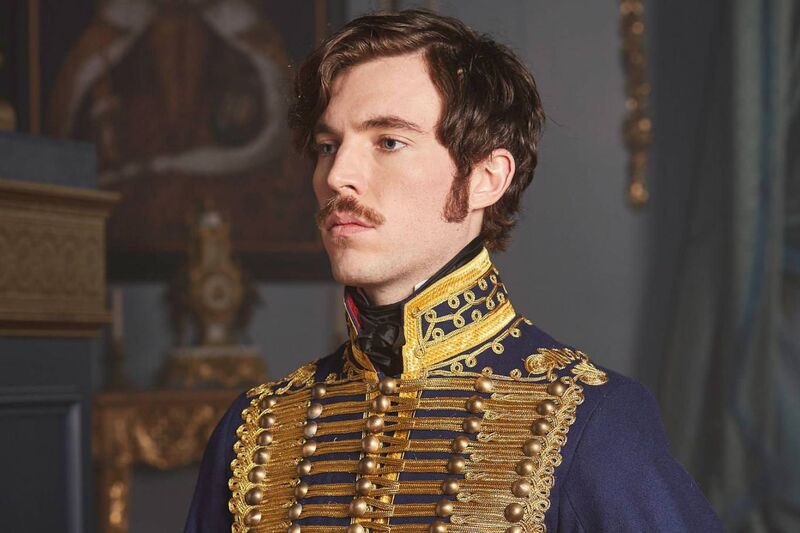 Tom Hughes plays the role of Prince Consort Albert in Victoria, the six-part ITV drama which aired earlier this year. Hughes took the role of a German prince whose english is not the best, and has a strong german accent. Hughes excellently took on this accent and the role, and many viewers could actually believe he was German, which shows the extent of his accent and acting abilities.
Albert is a difficult role as there are no photographs because he died young. Most of the images depicting him are drawings. Victoria's diary provides a primary view of his life, and how he was as an actual person, rather than official court reports. Hughes had limited knowledge, but he really was excellent. In six one hour and 15 minute episodes, he shows his fall and rise in British high society. Hughes also portrayed the relationship between Victoria and Albert very well, as he had to take a secondary role, compared to Victoria's dominant role in the relationship. [Kitty Bates]