Since the Nintendo Switch launched back in March, there have been quite a few reports of the console's screen being scratched by the dock. However, that's not the only way your new favourite travel buddy can pick up scratches and marks. Chucking your Switch into your rucksack or bag for a trip puts it in danger of brushing against your keys or other potential hazards. That's why we'd heartily recommend investing in a Nintendo Switch case.
They not only protect the console's screen but also carry your game cartridges and all the little bits of kit you might need (Joy-Con straps, we're looking at you).
We've tried and tested a range of Nintendo Switch cases so we can advise you on the best one to buy. Check out our picks:
Nintendo Switch Accessory Set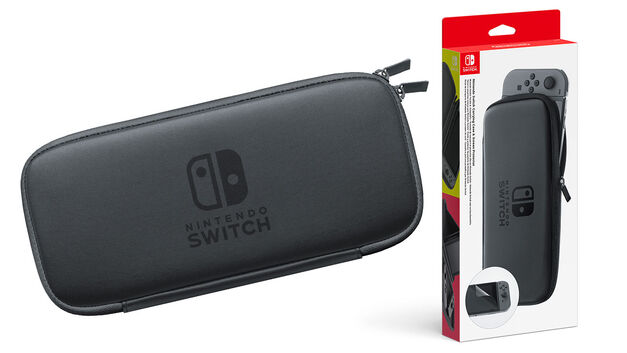 Price: £16.99/$24.99
There's a reason the official Nintendo Switch Accessory Set keeps selling out: it's brilliant. The affordable bundle comes with a well-designed case with subtle branding, along with a screen protector to keep it safe from dock scratching.
Inside the case itself is a useful little insert for holding up to five game cartridges inside elastic strapping, or a mesh pocket for a few more you don't mind having loose. It's part of a folding piece of the case, that seems to want to be used as a stand for the Switch. It holds the console at a slightly better viewing angle than its inbuilt kickstand so could come in useful.
You've also got the other side of the case for storing things like charging cables and accessories, but there's nothing to stop them rattling around in there, so make sure to put the Switch's screen against the soft interior of the case.
SnakeByte Carry Bag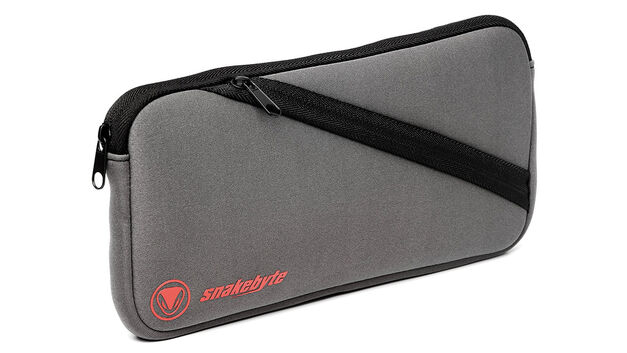 Price: £11.99/$TBD
For us, minimising bulk in our bag is the main concern when buying a protective case for any type of tech. Having to carry around a laptop, the Switch, an iPad and other bits of kit most of the time means we want something slimline at all times. So for us, the soft neoprene SnakeByte Carry Bag is perfect.
It's flexible and thin but manages to make sure the Switch is protected at all times thanks to the chosen material. The case moves with the uneven surfaces of the Switch because of this, so you don't feel worried about chucking it in your bag with other gear.
And what's more, it comes with a front zipped storage pocket, which is where we keep our other Switch games, the pair of Joy-Con straps and a USB-C cable.
GioTeck Premium Storage Case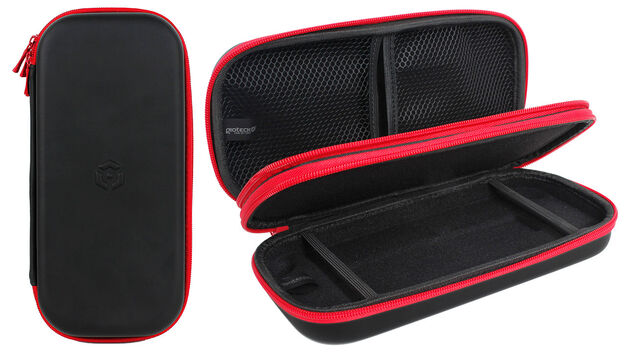 Price: £19.99/$24.99
If you're looking for something to store absolutely everything Switch related, then the GioTeck Premium Storage Case is a must-buy. It has two totally separate compartments, each with their own zipped access. One side is purely for the Switch itself, which is held in place by a pair of elastic straps. The other side, however, is all about the accessories. There are slots for storing 14 game cartridges and then a mesh pocket for storing things like cables, straps and other kit.
It's a pretty bulky option, but for those looking for something all encompassing, rather than a slimline option, this is the best we've seen.
SnakeByte Starter Kit
Price: £17.99/$19.99
This is one hell of a Starter Kit. It comes with pretty much every base covered, from screen protectors and a case, to controller caps and a cleaning cloth. There's not much missing from this offering from SnakeByte, especially as the case is such good quality. Similar in style to the official Nintendo Accessory Kit case, it lets you store the Switch in one half and your accessories in the other using a mesh pocket.
We particularly love the dinky little cartridge case it comes with. It only stores four Switch games, but seeing as the digital versions are the same price, we doubt many people will have too many physical copies. It's just dinky enough to be incredibly useful.
Also, for anyone who isn't concerned about having high-end audio equipment, the included earbuds will do just fine. We, however, found them incredibly low quality, but seeing as the whole kit costs under £20/$20, we're not too bothered.
Orzly Hard Carry Case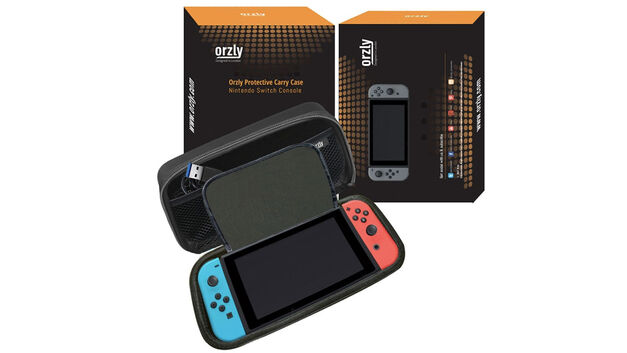 Price: £14.99/$24.99
The Orzly option is basically a mimic of the official Nintendo Switch case but gives you much more room for your accessories. It gives you plenty of space to actually store an AC adapter – the only power option you actually get with the Switch – along with any other bits and bobs you may want to keep with you for remote Switch sessions.
The protective padded middle flag offers storage for up to eight game cartridges too, while your Switch itself is held in by two elastic straps for a little added security.
RDS Industries' Nintendo Switch Game Traveler Deluxe Case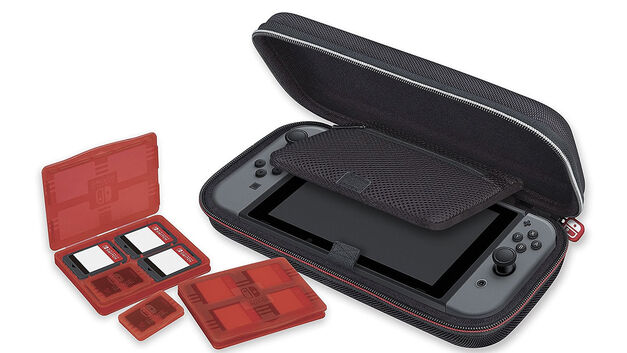 Price: $19.99/£16.99
For US Switch fans, this is a great alternative to the official Nintendo case. It's officially licensed for quality, but it actually gives you a few more options. There's this classic black model, but there are also awesome game-themed ones, including four different Breath of the Wild options.
It comes with two game card cases capable of storing four games each, and two micro SD card cases just in case you're the type of person to rock several of those too. Like the other hard cases, your Switch sits on one side, while your accessories live in a zippered mesh pocket on the other. There's even a padded divider to protect your Switch from any potential scratches.
This option doesn't come with a screen protector though, but the case does have a handy carry handle.