Happy Fathers Day Weekend!  Many of us have been blessed with fantastic fathers who are available, care about, and support us.  Unfortunately, some others have experiences with Dads that are less than stellar.  Where Dads are concerned, as is often the case, art imitates life.  Film has given us the full spectrum of fathers.  Many are noble, others caring nurturers.  Some are always around and while may others are completely absent from their children's lives.  Then there are the devious and diabolical fathers who we always hoped were just in film but have seen too many stories in the news that communicate the sad reality.  But let's focus on the positive and take a look at some of the better fathers movies have to offer.  It is a bit absurd to attempt to list the best t in film history; rifling through films of the past year is mind numbing (not to mention films of the past 50 years).  The fathers listed below interested in their children's well being above all else and they all show their love and care for their children in different ways.  So in no particular order here is a look at three great fathers portrayed in films.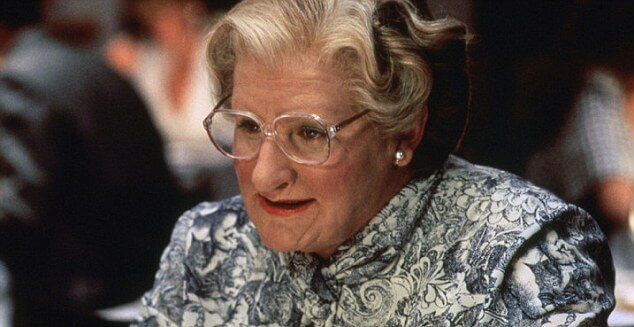 For Daniel Hillard, his children were everything.  Unfortunately being a good husband and holding a job were not on top of his to-do list.  Losing his job and being faced with a divorce from a wife citing irreconcilable differences, Hillard is granted limited visitation rights with his three children.  Feeling heartbroken and betrayed, he devises a plan to dress up like a Scottish women he calls Mrs. Doubtfire whom he hopes can fill hi ex-wife's opening for a nanny.  With a little sabotage of qualified candidates and some help from his brother the make-up artist, Daniel lands the job.  Knowing that this may be his last chance to spend time with the kids, Daniel excels at the one thing that he may have not concentrated on in his marriage: responsibility, Daniel becomes a better man.  When the rouge is over and Mrs. Doubtfire is outed as a farce, Hillard's situation becomes worse as the court orders only supervised visits.  However, his wife sees the strides he has made and works with him, offering him the opportunity to watch the kids every day after school.  Daniel Hillard's was a good Dad who had to change a lot of other things in his life so that he could be the father he wanted to be.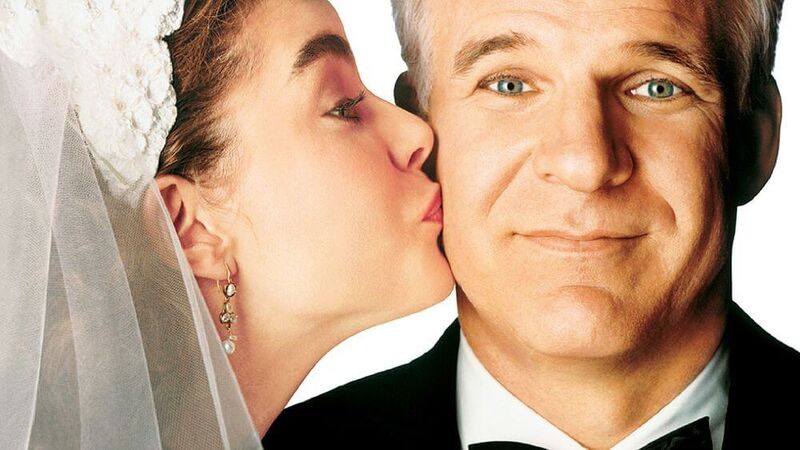 With his 22-year old daughter Annie set to return from her trip to Europe, George Banks was excited to make plans to hang out together.  She arrives home and we find that Annie had made plans as well, just not with him.  His world is turned upside down when he finds that his baby girl has met a boy and they are going to get married. Throughout the film, George attempts to deal with the news in the best way that he can.  Snooping around the future in-laws house to penny-pinching on the proposed wedding plans, George has his bumps in the road.  It isn't until he sits down with Annie's fiance Bryan that he realizes that he is a good guy and the right guy for Annie.  It is at this point that he realizes that if all he ever wanted was to make Annie happy then making her wedding day as special as possible would be in his best interest.  Martin went on to reprise the character of Banks in Father of the Bride Part II where he attempts to take the lessons he learned and translate them into being a parent and a grandparent at the same time. George Banks is definitely a father whose any bride would be happy to call "father".
Divorced former CIA agent Bryan Mills has been estranged from his daughter Kim for years.  He spends the majority of his time working private security all over the world.  Knowing the dangers of the world leads Bryan to be overly cautious, taking no chances with his daughter's well-being.  His wife has remarried a rich businessman who gives Kim all of the material goods he could never provide.  However, when Kim is kidnapped while on vacation in Paris by an Albanian sex trafficker, Bryan has the "particular set of skills" to provide for Kim what her stepfather could not: an all-out assault on the people who took her.  Brian uses all of his resources and works inside and outside of the law to get his daughter back and bring her captures to justice or the grave, risking life and limb to save her.  Despite the failed marriage and not being allowed a true relationship with his daughter, Bryan still does everything in his power to keep her safe.  Following the first film, he did reestablish a parental relationship with his daughter and even had to save her a couple more times.  The original Taken shows Bryan Mills care for his daughter has no limits.
There are many more fathers from film that could make the list.  In animated film Mufasa of The Lion King or Marlin from Finding Nemo proved worthy parents in the care of their young.
Will Smith's Chris Gardner in The Pursuit of Happiness and Marlin Brando as Jor-El are serious movie characters that are often referred to as great dads.
In comedies, Michael Keaton's  Mr. Mom and Chevy Chase as Clark Griswald in the National Lampoon's Vacation films are often cited as examples of positive father figures.
We come from many different family situations with parents from many walks of life.  This father's day, whether our Dad's are top notch or not, we can be thankful for plenty of good movie fathers to can look up to.