Ben-Hur, a new adaptation of the 1880 epic novel Ben-Hur: A Tale of the Christ will be released on August 19 of this year and it looks set-up to be a failure if not an outright flop.
First of all the movie doesn't have much in the way of star power.  Jack Huston and Toby Kebbell don't have the kind of draw to pull in flocks of moviegoers and Morgan Freeman's involvement isn't likely to improve things much.
Secondly, swords and sandals epics are a risky proposition.  When they do well we get success stories like Gladiator and 300 but more but more often the expectation is to fail like Troy or flop like Alexander.  That's not even to mention that Ben-Hur's plot leans very heavily on Christian themes (Jesus is a character in the story and Ben-Hur witnesses the crucifixion) which doesn't help its case if the returns on Noah and Exodus: Gods and Kings are any indication.
Third, and the biggest nail in the film's coffin, is the fact that Ben-Hur is technically a remake of the 1959 movie of the same name starring Charlton Heston.  Ben-Hur is seen as a bonafide classic to a lot of film buffs so the standard cynicism that accompanies movie remakes is going to be rather strong with this one.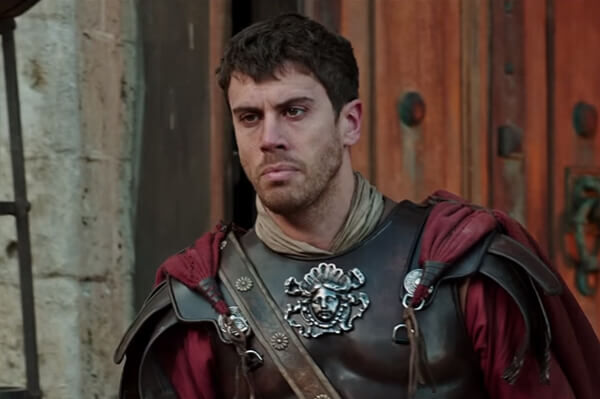 Ben-Hur is going to be a disaster, except it probably won't be.  Like Warcraft, Ben-Hur will likely be saved by the overseas market and more specifically, China.  Action requires no translation and since America is about the only country that can afford big boisterous action set-pieces, the movies we ship overseas that have them tend to do well.  Similarly, period action is a bigger draw in countries that can't afford to create them on such a grand scale and star power won't be near as much of a problem.
It's no telling what the actual numbers will be but the likelihood that Ben-Hur will receive lukewarm to cold reception here and be loved abroad is fairly high.