It feels like we were just talking about the potential and expectations for No Man's Sky. Now we might have to wait a bit longer to see if the game lives up to its hype.
Kotaku reports that the Hello Games creation has been delayed until "at least July or August," according to their two sources.
July or August? That's only a couple months after its scheduled release but it's still a disappointing delay. Plus, they say it'll be pushed back until at least July or August, meaning it could actually be later than that. Sorry, folks.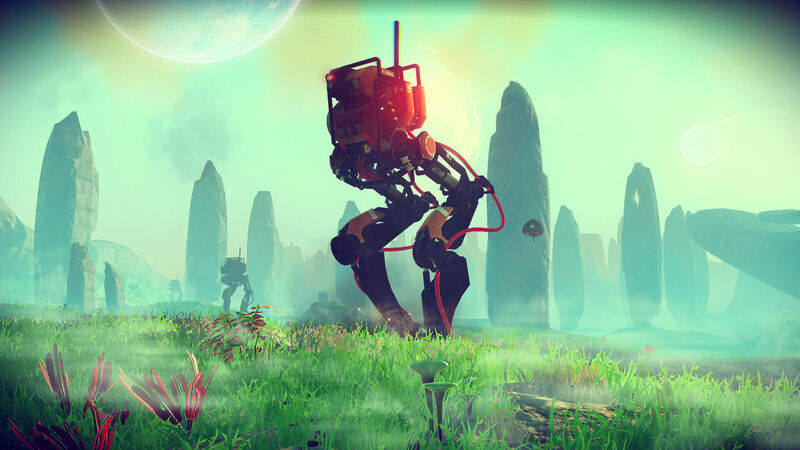 Kotaku also has another source inside GameStop who said they were instructed to cover up the June 21 release date on promotional material with a "Coming Soon" sticker. That all but confirms we won't be playing No Man's Sky next month.
What is the reason for the delay? Sony and Hello Games didn't release a statement which means fans will speculate wildly. This won't be welcome news to people who have been dying to get their hands on the mysterious game for years. The slow drip-drip-drip of information and the continual promises from Hello already have hopes sky high. A delay will make anticipation even higher but runs the risk of making fans nervous… and angry.
No Man's Sky has the potential to be a very special game. If it delivers on its promises, it'll be something we talk about for years. Games like this aren't easy to make so it's understandable there will be a few hiccups along the way. Let's just hope the game nails the landing. There are many, many people expecting quite a bit from No Man's Sky.