Great Scott! Have you ever wanted to own your very own DeLorean? You know, the car that Marty McFly and Doc Brown used to travel back to the future in… well, Back to the Future. Well, if you have around $100,000 to spare, 2017 will be one heck of a year for you.
It's been tough for car collectors to get their hands on the DeLorean DMC-12 since there are only around 6,500 models out there in the world today. But The DeLorean Motor Company recently announced that they will begin producing new models of the DMC-12 that will go on sale next year. For those readers who are more car savvy, the new model will have a V6 engine, giving the DeLorean between 350 and 370 horsepower. Considering the original model only had a 130 horsepower engine, it should be pretty easy to get up to 88 miles per hour now!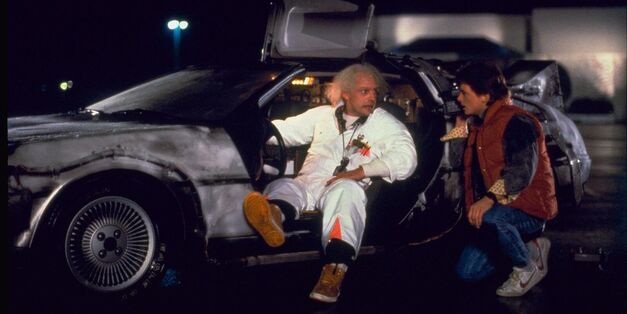 There's no word yet if DeLorean plans to make collector models that replicate the specific design of the car used in Back to the Future. But if DeLorean doesn't end up releasing replicas based on the film version, you can guarantee that a lucrative modding market will pop up around the same time.
The DMC-12 has remained a pop-culture staple,  thanks to the endearing legacy of Back to the Future and its sequels. For those fans lucky enough to afford these eventual reproductions, it's going to be pretty cool to see how many heads will turn when you tool down the road in one.
Why don't you make like a tree and get over to Futurepedia? The amount of Back to the Future knowledge over there is heavy.
---
Would you like to be part of the Fandom team? Join our Fan Contributor Program and share your voice on Fandom.com!