In 2002, Nine Network acquired the rights to produce an Australian version of the U.S. reality TV series, Survivor. Despite the American version's massive success, Australian Survivor's first season was deemed it lackluster, citing poor management, as well as the contestants' lack of ambition and capacity to invoke the game's trademark nature of backstabbing and lying. Seven Network attempted a celebrity season in 2006. While it fared better than Nine Network's version, its ratings failed to redeem the franchise, thus cancelling it altogether.
Ten years later, Network Ten produced a third installment of Australian Survivor. This version has received acclaim from both Australian and overseas fans. We look at why the new season is largely a success – despite losing a few notches to competing shows in the same time slot.
High Production Value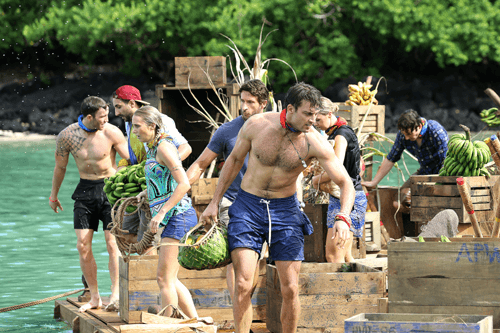 One glaring error the first two Australian Survivor seasons made was uninspired design decisions, which bordered on cartoonish. The American version's design team is known for its close attention to detail, from the theme to the challenge props and the Tribal Council set. The current Australian season has a similar high production value, boasting a look and feel on par with U.S. standards.
They didn't skimp on the audio and visuals either. A long-time fan would think they were watching a U.S. episode. The production gave fans a treat by using the familiar "Ancient Voices" theme music for its opening sequence. While the background music playing during Tribal Council was not similar to the original, it was equally ominous. Candid, sweeping shots of the landscape, flora and fauna were also similar. The improved production value of this season would make fans think the first two installments never existed.
While fans nitpicked about the bloated number of contestants and filming days (24 contestants, 55 days as opposed to the American format's 16-20 contestants and filming length of 39 days), they were happy to know they will be getting their Survivor fix twice a week. Though the Sunday premiere and Monday episode did not win the ratings war, it did relatively well compared to the first two seasons. Given these ratings results, the franchise looks likely to renew for a fourth season.
The Cast
Though the almost all-white cast stirred controversy once it was revealed, they still show some promise. Despite a lack of racial diversity, the cast still provides some degree of diversity character-wise. This season's contestants feature white collar workers, law students, accident survivors, former athletes, and retired military men. Selecting the castaways is a crucial aspect of the show. Part of the U.S. version's winning formula was how it exposed human nature. It highlighted the unpredictable effects of forcing people from all walks of life to work together and survive island life, form alliances, and win challenges.
With the U.S version of Survivor having such a long history, the Australian Survivor castaways have the benefit of being able to look to the past to see what worked. Australian players of the first two seasons were criticized for being boring and strategically conservative, having little to no capacity to eliminate someone without overly questioning the ethics behind it. I could argue that the first two seasons of Australian Survivor is similar to the American show's early years. In those first few seasons, even the U.S. contestants used less strategy and deception was still a taboo.
Most of this season's castaways are superfans of the American franchise, so they understand the personal nature of the game. They know that the only way to succeed is to take advantage of someone else and take every opportunity that arises. This is evidenced when the Aussie contestants chose a Hidden Immunity Idol clue over an extra bag of beans that would've replenished the tribe's already meager food reserves.
The "Mateship"
Fans of the American series would notice that despite the lightspeed pace of Survivor gameplay in recent years, there are still contestants who still hold onto old-school notions of honor and integrity. These contestants are not willing to join the others' pursuit of power. Former sportsmen Lee and Barry try their best to embody "mateship" by voting to improve the tribe rather than for personal gain. Popular classic American survivors like Ethan Zohn and Rupert Boneham followed the same principle in their initial stints and got them far, the former of which won the game. The presence of such contestants foil that of the hardcore strategists who basically treat the game solely as a numbers game without regard to human emotion.
Hilariously, some of the Australian survivors try so hard to embody the modern ways of U.S. Survivor, yet they often fall flat on their faces, unwittingly committing cardinal sins the American players would otherwise not do. Such examples were being unable to make a fire to the point where a tribe bartered all their reward winnings for a new flint. Some isolated themselves from the tribe, refused to work around camp, were terrible liars, unnecessarily pitted people against each other. Arguably the most bungled scene on Australian Survivor came from the fifth episode, where one tribe aired each other's dirty laundry…while another tribe watched on.
The Host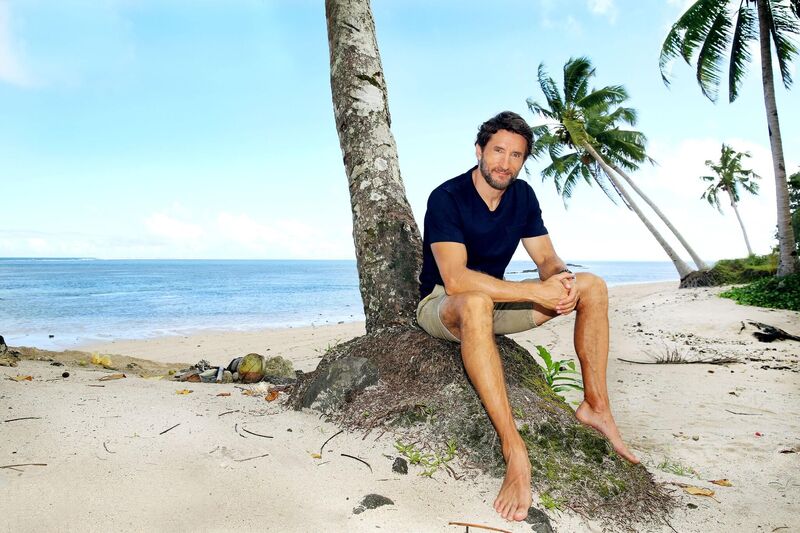 Another factor to the new season's success is its new host, Jonathan LaPaglia. He not only closely resembles American Survivor host Jeff Probst, but his narrating style is also similar. For an actor who admitted he lacked hosting experience, LaPaglia is an effective presenter, with fans questioning his abilities when he was revealed to host the series. The way he narrates challenges and officiates Tribal Councils is close to Probst's style, without being a carbon copy. While LaPaglia has his own way of presenting things, his "Jeff-isms", or Probst's iconic mannerisms like digging in at someone at Tribal Council, were on point. Despite a few kinks, fans love him. There has been a lot of online chatter regarding Jeff's potential retirement from the show, and given LaPaglia's performance so far, I feel he could fit snugly in Jeff's shoes.
If you haven't seen Australian Survivor, as a long-time fan of the American series, I guarantee that it's worth it. This season is possibly the only non-U.S. season that really does the franchise justice.