It's no secret that the Assassin's Creed series has seen better days. When the first game debuted in 2007—despite its flaws—it held the promise of what gaming would soon be like in the HD era. Then, 2009's Assassin's Creed II delivered on this promise, and the two games to follow, Brotherhood and Revelations, proved to be excellent follow-ups that rounded out an unexpected trilogy.
Assassin's Creed III's move to the American Revolution should have given the series a second wind, but technical problems, bad pacing, and a general sense of "more of the same, but in a different place" failed to reinvigorate Ubisoft's flagship series. Ubisoft has since corrected their course with the sequels to follow, but, at this point, the franchise fatigue is more than palpable. Even after taking 2016 off with no Assassin's Creed installment to speak of, the poorly received Assassin's Creed movie only served to remind us of how much Ubi's property has lost its way. But can it ever find its way back into our hearts?
Franchise Fatigue is Curable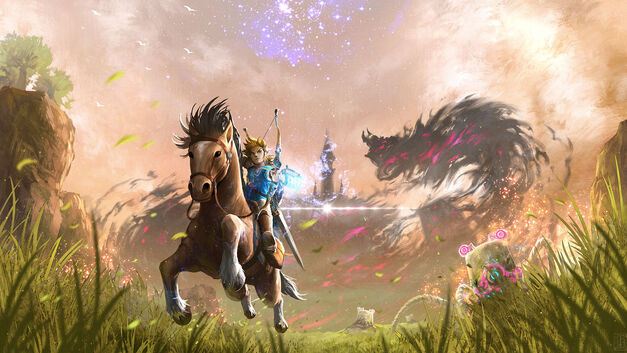 Even if things seem dire for Assassin's Creed, 2017 has given us two examples of two series drastically reinventing themselves and reaping the benefits. Capcom's Resident Evil stands as one of the best examples of this, as the developer stepped back from the action-movie leanings of parts 4, 5, and 6, for a claustrophobic and harrowing experience viewed from the main character's perspective.
The Legend of Zelda, too, took major steps towards reinventing itself. Breath of the Wild divorced itself completely from the structure and formula in place since 1991's A Link to the Past, making Link's new adventure feel fresh, rather than a retreading with much prettier graphics. Players no longer had to seek out a series of magical MacGuffins in a prescribed order; Breath of the Wild basically lets you go anywhere and do anything, provided you have the necessary resources. Both Nintendo and Capcom could have played it safe and still sold millions, but both of these "back to their roots" approached resulted in the same buzz each series had decades ago.
Hope for the Future
The newest Assassin's Creed game—which will be revealed at this year's E3 convention—looks to be headed in the right direction based on rumors alone. Though Assassin's Creed has always embraced the open-world format with open arms, the upcoming Origins (which it's believed to be named) is rumored to expand the scope even further, while placing more of a focus on player freedom and exploration. If Ubisoft drops the "checklist mentality" that so often props up the abundance of content in every Assassin's Creed game, the results could be stunning.
In any case, we won't know what Ubisoft has in store for what could be a soft reboot of Assassin's Creed, but the new backdrop of Egypt combined with the rumors of its new approach definitely make this the first truly exciting sequel for Ubi's series in years. We'll definitely be covering this upcoming release in great detail after it's revealed at E3 in June, so be sure to check back with Fandom to see if our optimism will pay off. (We're hoping it does.)

Bob Mackey is Games Editor at Fandom. Since joining the games press in 2007, he's written for sites like 1UP, Joystiq, The A.V. Club, Gamasutra, USgamer, and many others. He also hosts the weekly podcasts Retronauts and Talking Simpsons. Follow him on Twitter @bobservo.