Ash vs. Evil Dead season two's new trailer is full of new tidbits on what to expect.  Vacations can't last forever and just when Ash (Bruce Campbell) thinks he's out the deadites draw him back in.  It looks like Ash will be leaving Jacksonville before anyone has time to wonder why Florida looks like New Zealand.  Ash is going home to Elk Grove, Michigan and taking Pablo (Ray Santiago) and Kelly (Dana DeLorenzo) along for the ride. This season seems like it will be host to a whole new menagerie of spirits and monsters (and hopefully some better CG.)  Ruby (Lucy Lawless) needs Ash's help to send some new evil back to hell.   Ash seems to finally be dealing with the guilt from his dark past, especially his sister Cheryl's death. In addition, Ash's father (Lee Majors) and childhood friend (Ted Raimi) even turn up for a few brief seconds.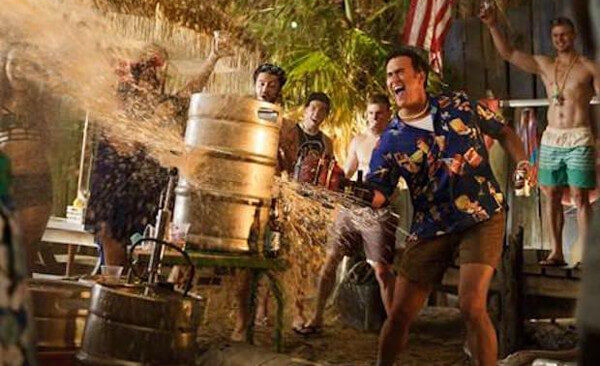 But that's all icing on the cake, we all know what we really want and this trailer has it.  Dismembered limbs, piles of guts, exploding heads, flying bullets, and corny one-liners abound.  To quote Kelly, "That is horrible, and also awesome."  Feast your eyes on nearly two minutes of glorious carnage set to Mötörhead's Ace of Spades.
Ash vs. Evil Dead returns to teach us how to love again this October on Starz.