SPOILER ALERT: This article contains spoilers from the Arrowverse crossover episodes "Crisis on Earth-X Parts 1-4." Proceed with caution.
---
The epic four-night DCTV crossover episodes "Crisis on Earth-X" concluded this evening. Needless to stay The CW delivered on their promise of a true four show crossover, which engaged characters from Supergirl, The Flash, Arrow and Legends of Tomorrow. Sadly, while our titular heroes were fighting their doppelgängers on Earth-X, one of the show's main heroes was mortally wounded and died.
An Arrowverse Father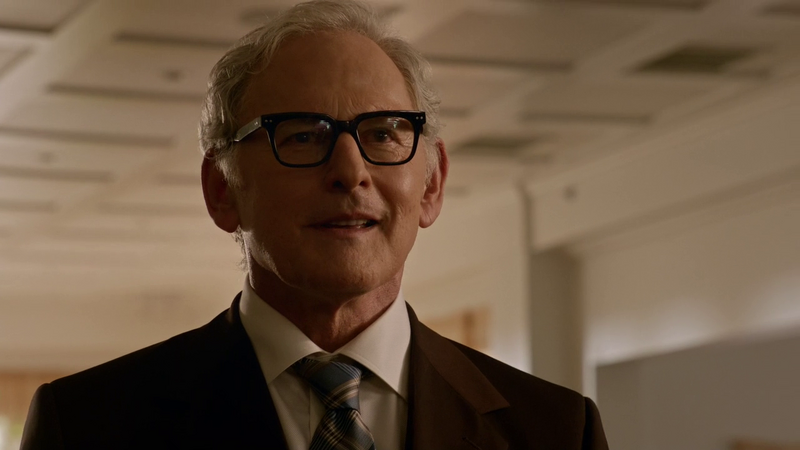 Firestorm, in the middle of a gun fight, decided to split up to accomplish two separate tasks. While Jax was able to complete his task, Stein was shot before he could finish his. The gunfire was terrible, but Stein decided to push through it and turn on the power to the portal. As he turned the power on, he was hit with multiple bullets.
Jax was able to get Stein onto the Waverider, but he had lost too much blood to be saved. The only thing keeping Stein alive was his connection to Jax. Unfortunately this connection was killing Jax, so Stein had to make a decision. Stein asked Jax to give him the medicine that would separate them, and he did.
Stein was dead within seconds. After the heroes defeated all of their Earth-X doubles, a funeral was held for Stein. There was not a dry eye in attendance. His wife was there — Clarissa — as well as his daughter Lily and her new baby Ronnie. Jax broke the news to Stein's family and they mourned with all the Legends, Kara, Alex, Team Arrow and Team Flash.
It was absolutely devastating to lose Professor Stein. He has been a key character in the Arrowverse since The Flash Season 1. He has been a father figure to Jax since they became Firestorm. He has been a mentor and leader to all of the Legends, to Sara Lance, to Heatwave, to Nate, to Ray, to everyone. Legends of Tomorrow will be irreparably different without him.
Goodbye Professor, we'll miss you. "More we cannot wish you" than to hear your sweet singing voice in the stars.