SPOILER ALERT: This article contains spoiler from the Arrow episode "Tribute." Proceed with caution.
This week on Arrow, Oliver Queen had to prove that he wasn't the Green Arrow — again. The issue of him being The Hood has come up on the show before, but this time, since he's Mayor of Star City, he was put in the crosshairs of the FBI. Felicity and Diggle discussed having someone else wear the suit as a decoy, like they've done before, but Oliver decided to take that idea a little too seriously. After a few conversations with his son about the possibility of dying as the Green Arrow, Oliver decided to hang up the hood once and for all. At the end of the episode, Oliver asked John Diggle if he would become the next Green Arrow and Diggle said yes. WOW. I don't think anyone saw that coming. Oh, and Oliver name dropped Bruce Wayne. That's two things no one saw coming this week. Let's dig into why Diggle is a great choice for Oliver's successor and how his secret PTSD might derail this whole thing.
OG Team Arrow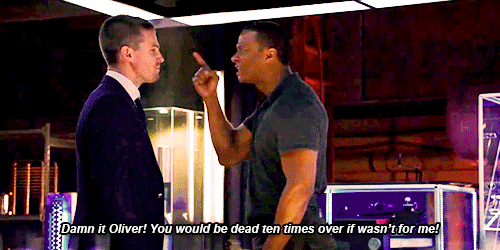 From the beginning, Diggle has been Oliver's closest confidant. Diggle was the first person who knew about Oliver's secret identity. He's the first person to join Oliver on his crusade. Diggle has stood by Oliver's side through the best of times and the worst of times. After the death of Tommy Merlyn, Diggle really stepped in as Oliver's best friend as well. Diggle really is the perfect choice to become the new Green Arrow. He know's Oliver's heart, he has his own reasons for pursuing justice in Star City, and he's the emotional core, the moral center, the backbone of Team Arrow.
If The Suit Fits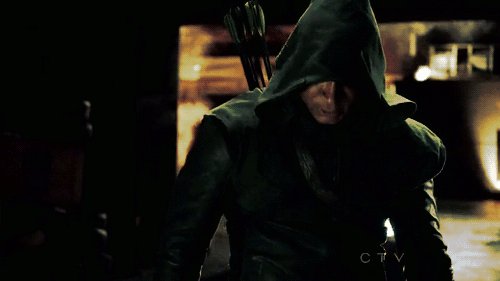 This isn't the first time Diggle has worn the Green Arrow suit. Back in Season 3, in the episode "Left Behind," Star City didn't have a Green Arrow. Oliver had gone to off to fight Ra's al Ghul and never returned. Team Arrow thought Oliver was dead. So what did they do? They kept fighting without him. There's a scene where Roy and Diggle suited up together to pursue Brick. Roy wore his red Arsenal suit and Diggle wore, you guessed it, Oliver's Green Arrow uniform. That was three years ago, so this is technically long overdue.
Starting a Legacy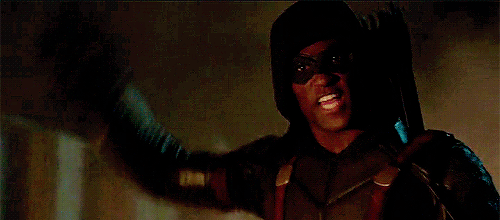 Diggle stepping into the legacy of the Green Arrow makes perfect sense, especially since his son may take on the mantle one day. When the Legends of Tomorrow visited Star City in 2046, they encountered a young man named Conner Hawke. In the comics, Conner is Oliver's son. For this episode, however, Conner was Diggle's son. Conner had taken up the Green Arrow uniform, bow, and name after his father's death. While this timeline is not guaranteed to exist in the future, it does show that Diggle's family is inextricably linked to the Green Arrow legacy.
Meet the New Green Arrow
You can see Diggle suit up in the promo above. Clearly it's going to take the team a while to get used to their new leader. Does Diggle have it in him to lead this team? Absolutely. His years of military training and his years alongside Oliver have prepared him for any situation. The real question is, can he lead without addressing his nerve damage and PTSD? Dinah called attention to his hand tremor in this week's episode, but Diggle brushed it off as nothing. Turns out he has degenerative nerve damage from the island blast. At one point he couldn't save Dinah from being strangled and she had to save herself. Maybe Diggle thinks using a bow and arrow will be easier than firing a gun. Either way, this could all come crashing down on him if he doesn't come clean about his injury or his mental trauma.
One last thing about this episode. Not only did Oliver pass the torch to Diggle, but he name dropped a MAJOR DC Comics character. As Oliver addressed the press he said, "I am not the Green Arrow. Number two, photos can be doctored. They could have put Bruce Wayne's head on that body. Has Bruce Wayne left Gotham to hang out in Star City recently? No." HAS BRUCE WAYNE LEFT GOTHAM? Since when has the Arrowverse even had a Bruce Wayne or a Gotham City? Was that an Easter egg or a hint to something more. We'll have to wait and see.
Arrow airs Thursdays on The CW at 9/8C.