SPOILER ALERT: This post contains spoilers from the Arrow episode "The Ties That Bind." Proceed with caution.
Ricardo Diaz has been a formidable adversary for Team Arrow all season long. He has pushed the team to its breaking point, leaving Oliver all alone on his mission to save Star City. This week Oliver realized that he couldn't fight Diaz alone, so he reunited the team and called in A.R.G.U.S. for backup.
When Diaz still had the upper hand against the team, Oliver had one last person to call for help: Agent Samandra Watson and the FBI. She agreed to help on two conditions:
"I Am the Green Arrow"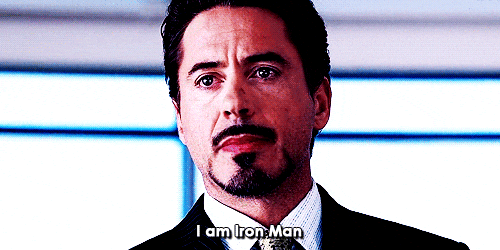 Agent Watson's first request was simple: say the words — what words? "I am the Green Arrow." Bazinga. After six years of hiding his identity, six years of pretending to be a careless trust fund baby, a CEO, and then the Mayor, Oliver finally admitted the truth, Iron Man style: "I am the Green Arrow".
What a journey Oliver has been on these last few years. When he began his crusade he didn't think anyone would realize his true identity, but for years Captain Lance and the SCPD were after him. That led to the sacrifice of Roy Harper, who pretended to be the Hood and then pretended to die in prison. Most recently, Tommy Merlyn revealed himself to be the Green Arrow, even though it was the Human Target in disguise. Diggle even wore the hood a few times to protect Oliver's identity.
"Life Sentence"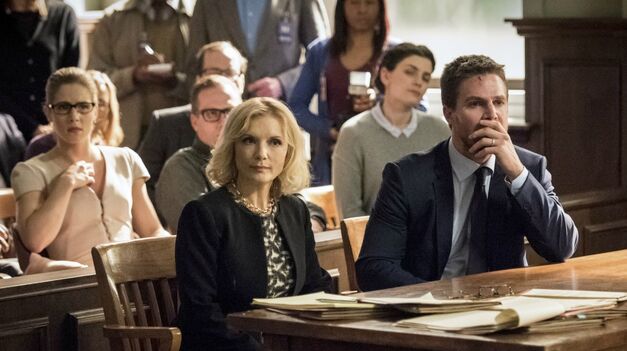 Now that the FBI knows the truth, what will they do with that truth? Agent Watson said she would help Oliver out on two conditions, what is the second? While the episode cut to black before she could answer, we have a few ideas about what she could want from Oliver.
First, she could want Oliver to do time for his crimes as the Hood and the Green Arrow. That could be why the final episode of the season is called "Life Sentence". Second, she could ask him to hang up his hood for good. She may see the need to use him to take out Diaz, but once Diaz is down, she could want Oliver to retire the Green Arrow for good.
Third, she could want Oliver to work for her. With the Green Arrow on the payroll of the FBI, Watson could send Oliver out on all kinds of dangerous missions. This could actually be the direction the show takes in Season 7. Watson could stand in for a version of Amanda Waller and she could run Team Arrow for the course of the season. That would definitely change the dynamics of the show and possibly give the team a hefty new budget to build a new bunker, considering they torched their own.
What do you think Watson wants from Oliver?
Arrow airs on The CW, Thursdays at 9PM.