The seventh season of Archer ended some weeks ago, with many wondering just how the series and Archer himself could continue. The season seemed to end with his apparent death as the series wasn't yet renewed. Now, at New York Comic Con 2016, the stars and producers of the show hosted a panel to discuss the upcoming eighth season of the show. In true Archer fashion, next year's episodes, entitled Archer Dreamland, will entirely change the raunchy superspy comedy while also keeping the cast of characters their ridiculous selves.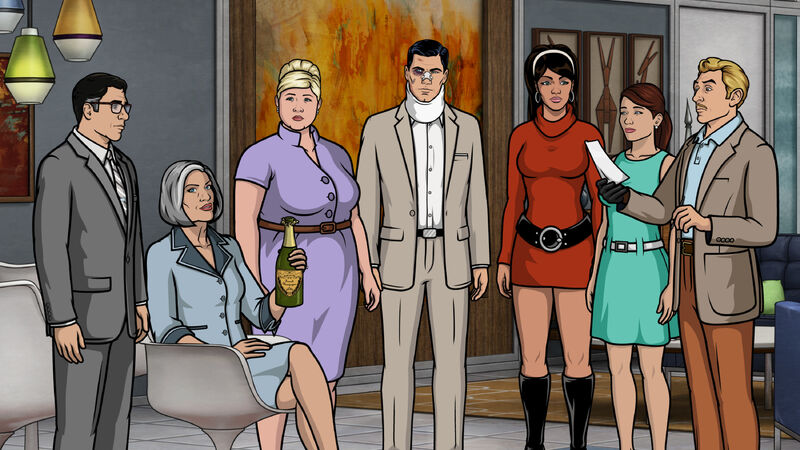 The Gang's All Here
At New York City's Hammerstein Ballroom, Executive Producers Matt Thompson and Casey Willis took the stage first, then introduced much of the series' cast. H. Jon Benjamin (Archer), Aisha Tyler (Lana), Jessica Walters (Mallory), Chris Parnell (Figgis), Amber Nash (Pam), and Lucky Yates (Krieger) all took the stage. The cast and crew were in high spirits after a recent Emmy win, though Benjamin jokingly complained that he didn't get an invite to the Emmy party.
The team went straight into things with season eight aka Archer Dreamland. Archer appears to have survived but is in a coma, all while the show recasts everyone as characters in a detective story set in 1947. Archer is now a private investigator looking for the killer of his old partner Woodhouse. Lana is now a lounge singer — Aisha Tyler is excited to sing as this new Lana — while Mallory isn't Archer's Mother but simply "Mother," a violent crime boss.
The supporting cast is also different in Dreamland. Ray is now a trumpet player in Lana's band and (reportedly) very straight. Figgis is a crooked cop who's decidedly more open about how much he hates Archer. Pam is only known as "Poovey," the muscle who works for Figgis and doesn't have a clearly defined gender. Cheryl is now "Charlotte," the coke-snorting heiress to a publishing empire. And Krieger is more sinister than before, and speaking a lot more German thanks to the setting's post-WWII timeline.
Everything's Changed (Or Is It?)
Despite how changed everyone sounds by this new status quo, producers Thompson and Willis assured the audience that everyone still acts like how you expect them to. So expect lots of cursing, sex, violence, and phrasing as the season begins in early 2017. Though it's doubtful you'll hear "Danger Zone" said this time around thanks to the season's firm setting in 1947.
After all the season eight talk, it was time for the folks on stage to get silly during the Q&A session. Everyone goofed on their other projects, with H. Jon Benjamin joking that Bob's Burgers is a better show, and Chris Parnell kidding that he watches Rick & Morty over Archer. Matt Thompson attempted to get Jessica Walters to share any secrets about Arrested Development coming back, but she confirmed nothing beyond quoting Lucille Bluth: "I love all my children equally."
The rest of the fan questions caused some moments too profane to quote here, as well as some extra hints about season 8. Cheryl's pet ocelot Babou will make a return, as will Barry (less of a cyborg in 1947) and Jefferey Tambor's Len Trexler. Ray and Poovey may have a relationship in 1947, and that an Art of Archer book will be hitting stores Dec. 6.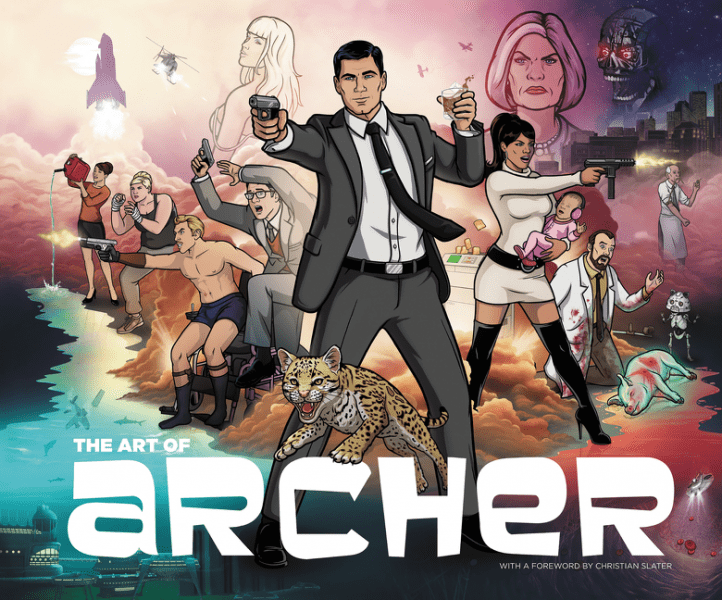 After a friendly fan question about how H. Jon Benjamin characters sound similar (which Benjamin comedically took offense at), one of the last questions addressed Archer's possible ending. FXX renewed the show for seasons eight, nine, and ten, so the ending is years away as series creator Adam Reed said it would end with the tenth season. But Matt Thompson wasn't so sure, saying that three years seems too distant to be sure, so ask him in two-and-a-half years if this is truly the end for the characters. As this upcoming season proves, even death can't seem to stop Sterling Archer.