The new year means a whole new crop of TV shows, movies and games. But which of these big upcoming releases are ones you can share with the whole family? We looked at 2016's list of offerings and selected 10 must-see and must-play favorites that are safe for nearly everyone to enjoy.
The Powerpuff Girls
2016 on Cartoon Network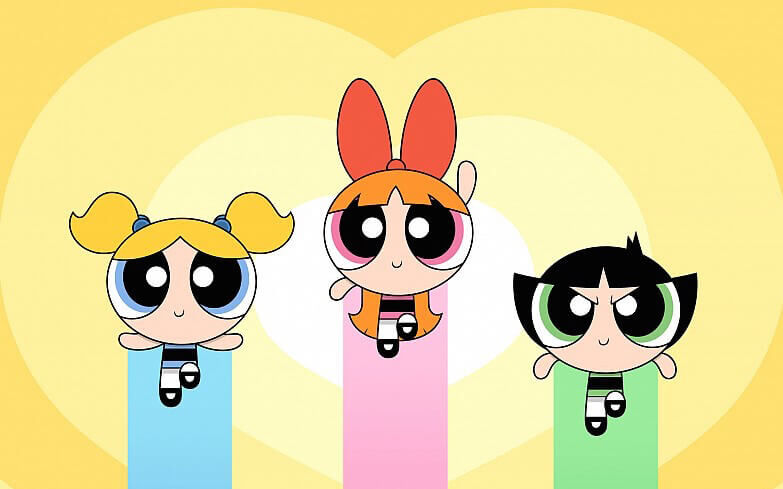 Are you ready for more sugar, spice, everything nice, and Chemical X? That's right — The Powerpuff Girls are coming back to Cartoon Network with all new voices and a slicker new look. The 2016 reboot revives the tiny-but-tough trio of Blossom, Bubbles and Buttercup, who are all still kicking it in Townsville along with some old familiars like the Mayor and Mojo Jojo. Few details are out there, but we expect a modernized version of the old favorite. Perhaps the Powerpuff Hotline will be a smartphone? Maybe we'll see some new villains? We'll just have to wait. The rumor is that the show will debut in April, but a date has yet to be officially announced.
Star Fox Zero
April 2016 on Nintendo Wii U
Old-school gamers will fondly remember 
Star Fox 64
, which featured the heroic
Fox McCloud
and his teammates
Falco
,
Peppy
, and
Slippy
in an adventure that had him piloting the
Arwing
through various challenges. Now, Nintendo and legendary producer Shigeru Miyamoto bring the whole team back on the next-gen system for all new adventures. Gamers will use the TV screen to pilot the craft, while using the cockpit view on the Wii U GamePad to shoot down enemies. Not only will you be piloting the Arwing by air, you'll also drive around ground-based robots called Walkers, the new drone-like Gyrowing, and the Landmaster.
The Jungle Book
April 15 in theaters
The Jungle Book
is the latest animated favorite to get the new Disney live-action treatment. The story is still the same: Raised by wolves, orphan boy
Mowgli
(Neel Sethi) leaves his jungle home behind to go on an journey of self-discovery. This new version, however, brings with it a star-studded voice cast for the very real-looking animals — including Bill Murray as the lovable
Baloo
, Christopher Walken as
King Louie
, Idris Elba as the ruthless
Shere Khan
, Ben Kingsley as the panther
Bagheera
, and Scarlett Johansson as the slithery and sinister
Kaa
. We're just hoping we get to hear a revival of some of the original soundtrack, too!
Finding Dory
June 17 in theaters
When Fandango recently polled moviegoers on which movie they're most looking forward to in the new year,
Finding Dory
came in second only to the next
Star Wars
movie. And it's no mystery why: 
Finding Nemo
is a highly-regarded Pixar film, with the ever-forgetful
Dory
 a total fan favorite. This time around, it's six months after
Nemo
has returned home and Dory, who suddenly is able to remember her childhood memories, frantically wants to go out searching for her family. Accompanied by Nemo and
Marlin
, she goes on a journey to find her long lost relatives and ends up finding tons of new friends along the way. Look for Dory to keep swimming again in June.
The BFG
July 1 in theaters
Roald Dahl's incredibly imaginative novels have powered some amazing adaptations over the years, and the upcoming film
The BFG
is already looking like another winner. From Disney and the ultimate children's fantasy director Steven Spielberg,
The BFG
follows young orphan Sophie, who befriends the Big Friendly Giant (BFG) when he plucks her from her bed late one night. Despite being enormous and a little frightening, BFG turns out to have a heart twice as big as his enormous chest and is somewhat of an outcast among his fellow giants because he refuses to eat children. They set off on an adventure to rid the world of evil giants. Filled with incredible effects, the trailer already promises a gorgeous film that's sure to bring the massive charm of the Dahl tale to life on the big screen.
Fantastic Beasts and Where to Find Them
Nov. 18 in theaters
If you have any
Harry Potter
fans in your household, they're likely already counting down the months until
Fantastic Beasts
is released. Inspired by the
book
by J.K. Rowling, this movie penned by Rowling herself, follows beast expert
Newt Scamander
(Eddie Redmayne) who, while visiting the Magical Congress of the United States of America, accidentally releases dangerous creatures from his magically expanding briefcase. All of this drama soon jeopardizes relations between wizards and "
No-Maj
" (American term for non-magical person, a.k.a. Muggle) folk in 1926 New York City; and it's up to poor Newt along with
Porpentina
(Katherine Waterston) to set things right again. Sadly, wannabe witches and wizards will have a bit of a wait to re-enter the Wizarding World;
Fantastic Beasts
is slated as a Thanksgiving release.
Moana
Nov. 23 in theaters
Young princess obsessives are already excited by the recent revelation of
Moana
, the newest Disney princess tale set in the tropical South Pacific. Awesomely, young
Moana
is no maiden in distress; she's a born navigator who sets off to complete her ancestors' search for the last islands of Oceania. During her journey, she meets the once-mighty demi-god
Maui
(Dwayne Johnson) who helps her as she encounters fiery creatures and wild obstacles. Moana is played by total newcomer, 14-year-old native Hawaiian Auli'i Cravalho. This will surely be must-see holiday viewing for every princess and Pixar in the land.
Rogue One: A Star Wars Story
Dec. 16 in theaters
The upcoming new
Star Wars
movie
Rogue One
is a total no-brainer for this list, since everyone regardless of age is already super excited for its release. In that previously mentioned Fandango survey,
Rogue One
was the top most-anticipated movie for this new year. This will be the first film in the
Star Wars Anthology series
, a collection of stand-alone stories set in the
Star Wars
universe. The story? Preceding
Episode IV
, a wily group of Rebel fighters come together to steal the plans for the
Death Star
and undermine the
Galactic Empire
. Despite the fact that every kid will want to see
Rogue One
and it will likely be rated PG-13, it also looks to be a lot grittier than even
The Force Awakens
(note the scary screaming at the end of the trailer clip above). That said, The Force should definitely be with this and every other
Star Wars
film for years to come.
A Series of Unfortunate Events
2016 on Netflix
Some may remember when this popular children's
book series
was first put to
screen
famously starring Jim Carrey. But the upcoming Netflix production of
Unfortunate Events
is getting just as much hype. In September, Netflix announced that Barry Sonnenfeld was signed on to direct the series, with Mark Hudis (
Nurse Jackie, True Blood
) acting as showrunner and executive producer. If Sonnenfeld can bring some of the great kooky and spooky magic to this series that he brought to
Addams Family
, it may be something very special.
Miss Peregrine's Home for Peculiars
Dec. 25 in theaters
Have you not heard of 
Miss Peregrine's
? If not, you probably don't have a middle-grade reader in your house, as it's based on Ransom Riggs' hugely best-selling book series by the same name. Tim Burton is directing this eerie tale that tracks teenage
Jacob
, who follows clues left by his grandfather, leading him to a magical place known as Miss Peregrine's School for Peculiar Children. There he gets to know the place's unusual residents, their special powers, and their terrifying enemies. The cast features the ever spooky Eva Green as
Miss Peregrine
, the legendary Judi Dench, and Samuel L. Jackson. The release is quite a ways off, but 20th Century Fox has already started hyping it with a wacky Loop Day video teaser. It should be spectacularly peculiar, in true Tim Burton fashion.