As part of the Anime Tourism Project, 30 anime fans could be heading off to Japan for free! Thanks to the success of Makoto Shinkai's Your Name (Kimi no Na Wa), the Anime Tourism Association and Kadokawa ASCII Research Lab are organizing tours to the real-life locations from the highest-grossing anime film in the world.
The prize includes a round-trip airfare to Japan, hotels, breakfast, dinner, and transportation during the tour. This special anime tour will take 30 lucky winners to various anime sites featured in Your Name around Nagoya, the Hida area, and Tokyo.
 Reception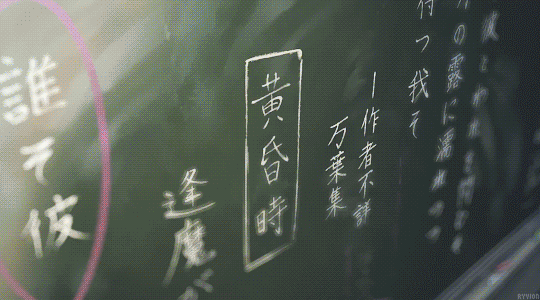 Your Name quickly became the highest-grossing anime film in history, surpassing long-time title holder Hayao Miyazaki's Spirited Away. The popularity of the anime movie has broken records not only in Japan but also in China and South Korea. And with a wider Western theatrical release set for April, it's almost guaranteed that it will also be a success in the west. So, if you want to be part of this amazing experience for free, then read on to find out how you could be a part of this incredible opportunity.
Details
Anime Tourism Project, adopted by the Japanese Government, will offer 30 foreign monitors an anime trip of Japan.
Anime Tourism Association, in collaboration with Kadokawa ASCII Research Lab., is accepting applications for a trail tour and trip to the filming location of Your Name (Kimi no Na Wa), one of the biggest hit anime films in Japan.
30 anime fans worldwide will receive invitations to an anime tour of Japan, sponsored by the Japanese government.
This tour will test the value of the Japanese anime's "sacred spot" locations by relaying the locations and models for their scenes.
This anime tour includes round-trip airfare to Japan, hotels, breakfast, dinner, and transportation to the anime tour (Nagoya – Hida area – Tokyo) in Japan.
Application
Application acceptance for this tour will begin Jan 20 and end on Feb 28.
All application details will be shown on the official website or on our partner company site using the following link: http://animetourism.lab-kadokawa.com
About Anime Tourism Association
By selecting and organizing 88 "anime sacred spot" locations that have the potential to stimulate Japan's development as a tourism-oriented country, Anime Tourism Association will promote the discovery of tourism resources and the referral of customers to regional destinations from among tourists visiting Japan.
The Japanese government adopted About Anime Tourism Association for this project
http://www.cao.go.jp/cool_japan/kaigi/kyoten_koutiku/project/kyoten_giji.html (In Japanese)
Source: Kadokawa ASCII Research Lab.
Contact: Kadokawa ASCII Research Lab. http://animetourism.lab-kadokawa.com/info/
Although Japan is the home of anime, it's not until recently that the government saw the influential power of their domestic animation. As a result, leveraging the popularity of Your Name and other anime will have a favorable impact on the Japanese economy.

Zuleika is a fan contributor at Fandom and focuses on Anime. Her anime specialties are horror, gore, and mystery anime. Loves series, movies, and games that have to do with bloodthirsty but equally intelligent psychos.