It seemed inevitable that Tyra Banks would return to America's Next Top Model, the modeling competition that she and Ken Mok created 15 years ago.
Cycle 24 debuts tonight on VH1, it's new network after leaving The CW after 22 seasons. Banks replaces Rita Ora as host, after one season away. The rest of the judging panel: supermodel Ashley Graham, stylist Law Roach, and Paper chief creative editor Drew Elliott are back.
For Tyra's return, the show is undergoing several notable changes.
Age Limit Eliminated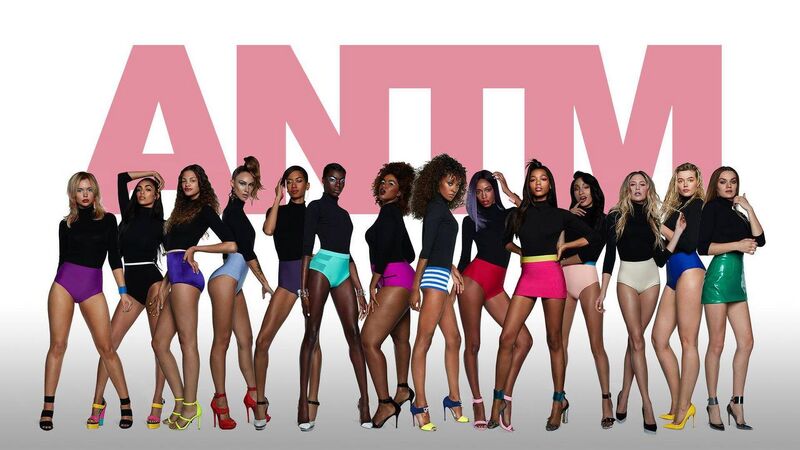 In previous seasons, the maximum age for contestants was 27. For Cycle 24, the age limit was eliminated. Three of the 14 contestants are over 27; contestant Christina is 34, Khrystyana is 32. The eldest is Erin, a 42-year-old grandmother. However, the majority of the finalists are in their early 20s. None of the finalists are in their teens (the minimum age is 18, although in other countries, Top Model contestants are as young as 16 to match industry trends).
Diverse … Kind Of?
Banks has touted that this cycle's models are the most diverse ever. There are three "plus-size" models — the aforementioned Khrystyana, Liz, and Ivana. (Editor's note: Cycle 8 also featured two "plus-size" models, Diana and Whitney). At least half of the contestants are women of color. One model — Jeana — has alopecia (a skin disease causing hair loss). There are varying political views as well; the appropriately named Liberty is an outspoken Trump supporter. Sandra is Muslim. After three back-to-back seasons of inclusion, there appear to be no Asian models. There are no male models this cycle either (ANTM was co-ed for Cycles 20-22).
Blast from the Past
In celebration of Banks' return, one episode will be a "throwback" edition featuring previous photo shoots. Promos show the infamous spider challenge originally from Cycle 3, where the models had to pose with tarantulas and jewelry. Cycle 3 winner Eva Marcille appears as a guest, as well as noted fashion photographer/former judge Nigel Barker. Another challenge sees the models walking in giant bubbles, lifted from Cycle 16.
New Rules
One of the biggest changes this season is that contestants can be eliminated at any time during the competition, not just at the judging panel. This will keep the models on their toes. Models have been eliminated outside of panel before, notably Hannah from Cycle 11 (whose runway walk failed to impress) and Rachel from Cycle 12 (who was told she lacked "charisma" by a modeling agent).
America's Next Top Model premieres on VH1 Tuesday, January 9 at 8pm.