Mark Hamill popped in on Jimmy Kimmel Live last night to surprise Parks and Rec and Big Little Lies star Adam Scott, who's apparently a really big Star Wars fan. How big? Just watch… Scott's reaction when guest host Kristen Bell brings Hamill out is priceless. Yes, he's actually shaking. And, yes, he's totally one of us!
On the Star Wars Day episode, Bell spoke with Scott about how he's always loved Star Wars. In fact, Scott revealed that he'd even sent a fan letter to Mark Hamill as a child, inviting him to his birthday party. Obviously, Hamill didn't make the party, but it's so worth it to watch him make up for it now.
Scott's character on Parks and Rec, Ben Wyatt, was a huge Star Wars fan, too. Here are some of our favorite Ben Wyatt Star Wars quotes from Parks and Rec:
"I have been kind of tense lately. Just thinking about the new Star Wars sequel."
"These are the redwoods that George Lucas used…"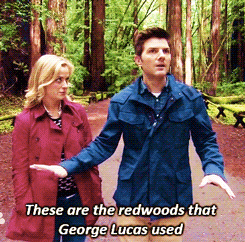 "You're like a ninja crossed with a Jedi or something."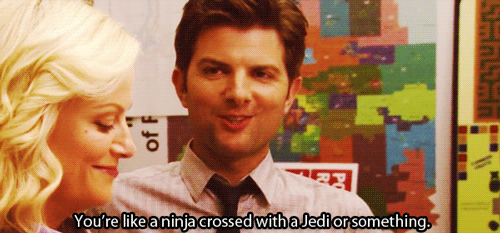 "They're like the Trade Federation versus the Gungans in Star Wars."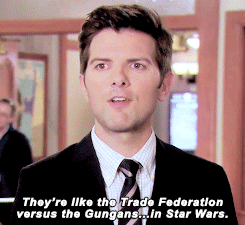 Brian Linder is Sr. Entertainment Editor at FANDOM. He's been on the fan-media scene since dial-up. Arriving at FANDOM from IGN, Brian was a founding editor at early Star Wars fansite TheForce.net and co-creator of the movie site, FilmForce, acquired in 2006. He's into space operas and superheroes.