There are few actors as prolific as Abe Vigoda. Best known for his portrayal of the duplicitous Sal Tessio in one of the greatest films of all time, The Godfather, Vigoda had been acting on television since 1949. The actor turned in numerous performances on such notable programs as Dark Shadows, Hawaii Five-O, Kojak, The Bionic Woman, The Rockford Files, The Love Boat, Fantasy Island, Tales from the Darkside, MacGyver, Murder, She Wrote, and many others. He passed away today in his sleep at age 94.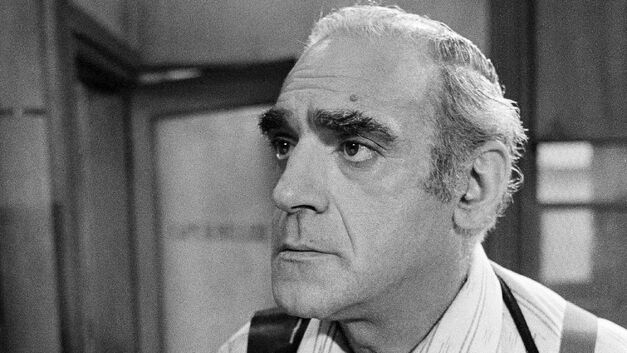 There were plenty of other performances that fans might recognize Vigoda from; he was the grandfather in the smash hit Look Who's Talking, fellow co-worker Otis in the All That feature film Good Burger, and the decrepit gangster Salvatore Valestra in Batman: Mask of the Phantasm (the best Batman film). Vigoda was incredibly popular on the television show Barney Miller as the deadpan Detective Phil Fish, a character so beloved that he even got his own short-lived spinoff, Fish, which lasted for 35 episodes.
Vigoda was always willing to give the audience a laugh, going so far as to repeatedly show up on David Letterman and Conan O'Brien for a good chuckle, sometimes at his own expense. Vigoda leaves behind a legacy of work that will live on forever. Do yourself a favor and watch The Godfather in his honor tonight. Sal Tessio is one of the greatest supporting performances in modern film, and Vigoda is instantly memorable as Vito Corleone's old friend.
---
Here's an offer you can't refuse: Head on over to the Godfather Wiki and read up on the Corleones, their friends, and enemies. And definitely check out the Salvatore Tessio page. I always liked him.