From Beasts of No Nation and The Fundamentals of Caring to Pee-Wee's Big Holiday and I Don't Feel at Home in This World Anymore, Netflix is absolutely nailing it when it comes to original movies right now. And with the streaming service currently ramping up its celluloid output, the following are 9 of the best Netflix films currently in production and heading to a TV screen near you soon.
War Machine
Launching: May 26, 2017
Inspired by war book 'The Operators: The Wild & Terrifying Inside Story of America's War in Afghanistan', War Machine charts the rise and spectacular fall of a U.S. army general. Brad Pitt plays the soldier in question, Glenn McMahon, whom the official synopsis tells us "leapt in like a rock star to command NATO forces in Afghanistan, only to be taken down by a journalist's no-holds-barred exposé." David Michôd (Animal Kingdom) both writes and directs.
Okja
Launching: June 28, 2017
Bong Joon-ho is one of the most interesting directors at work today, with films like Snowpiercer, The Host, Mother and Memories of Murder straddling genres and defying expectations at every turn. His latest – Okja – concerns "a young girl who must risk everything to prevent a powerful, multi-national company from kidnapping her best friend – a massive animal named Okja." Jon Ronson co-writes, while the cast includes Tilda Swinton, Jake Gyllenhaal, Paul Dano and Steven Yeun.
Bright
Launching: December 2017
Written by Max Landis (Chronicle) and directed by David Ayer (Suicide Squad), Bright is set in an alternate present-day where humans and mystical creatures live side-by-side in relative harmony. Will Smith plays an LA cop, while Joel Edgerton is his orc partner, the pair charged with the task of protecting a young elf and an ancient relic that has the potential to destroy the world.
Mute
Launching: Sometime in 2017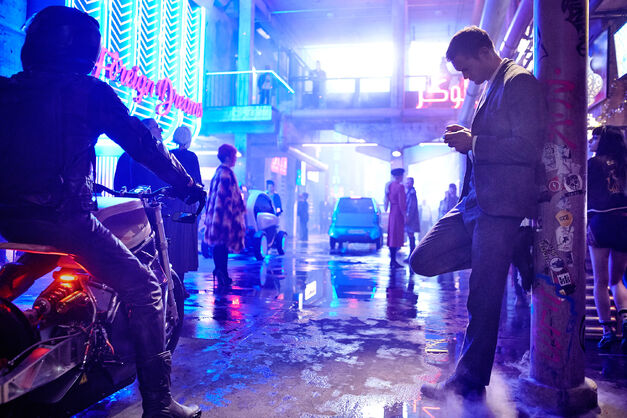 Duncan Jones (Moon, Source Code, Warcraft) writes and directs this futuristic story that concerns Berlin bartender Leo (Alexander Skarsgård) who has lost the ability to speak due to a childhood accident. When his girlfriend goes missing, Leo's search thrusts him into the city's seedy underworld, where he meets two shady surgeons – played by Paul Rudd and Justin Theroux. A sci-fi neo-noir, Jones calls it his homage to Blade Runner, while the likes of Hardcore, Point Blank, The Maltese Falcon and Casablanca have also been cited as influences.
Launching: TBA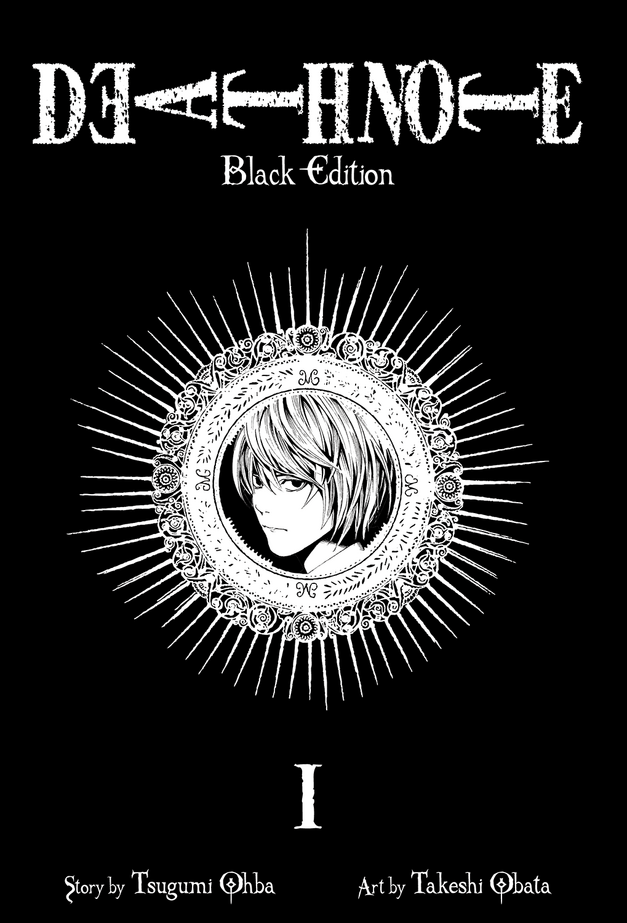 Based on the hugely successful manga title of the same name, Death Note revolves around a book that grants the owner the power to kill any person by simply writing their name in its pages. Nat Wolff plays the youngster who discovers the supernatural tome, while Adam Wingard (You're Next, The Guest, Blair Witch) directs, and has been promising nudity, swearing, and lots of violence.
Launching: TBA
Saw a rough cut of Mike Flanagan's GERALD'S GAME yesterday. Horrifying, hypnotic, terrific. It's gonna freak you out.

— Stephen King (@StephenKing) February 11, 2017
Gerald's Game is a 1992 Stephen King story about a kinky game that goes horribly wrong. It's been called unfilmable, but Mike Flanagan (Hush, Ouija: Origin of Evil) has nevertheless been giving it a go, co-writing and directing an adaptation. Carla Gugino plays the woman whose husband dies during their bedroom shenanigans, leaving her handcuffed to a headboard in their remote summer home. And if King's above Tweet is to believed, the movie version will be as messed up as the book.
Hold the Dark
Launching: TBA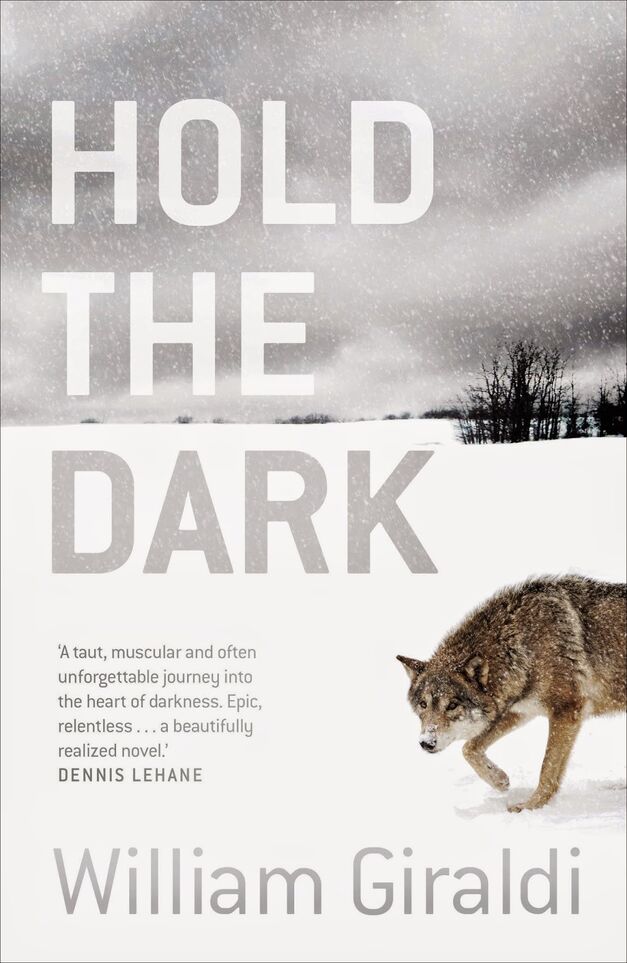 Blue Ruin and Green Room collaborators Jeremy Saulnier and Macon Blair re-team for this thriller about a rogue wolf terrorising an Alaskan village. Based on the 2014 novel of the same name by William Giraldi, the film is currently shooting in Alberta, Canada, with the cast featuring Alexander Skarsgård, Jeffrey Wright, James Badge Dale and Riley Keough.
The Irishman
Launching: TBA
This long-gestating adaptation of Charles Brandt's 'I Heard You Paint Houses' will star Robert De Niro as Frank Sheeran, the mob enforcer who claimed to have killed Jimmy Hoffa. Martin Scorsese will direct, while Al Pacino and Joe Pesci may co-star. Though troubles behind-the-scenes mean we may be seeing this one later rather than sooner.

At this point my life is a combination of 1980s horror movies, Crystal Palace football matches, and episodes of I'm Alan Partridge. The first series. When he was in the travel tavern. Not the one after.