I've already written on why exactly the infinitely brilliant Firefly was cancelled. Some shows are cancelled after one season for being terrible, with a limited story and poorly fleshed out characters. But networks seem to cancel some shows based on other factors without allowing it to build momentum and find its audience. So, we're looking at eight shows that should have gone on much longer but sadly only lasted for one season.
Firefly
For many sci-fi, action or even Western shows, Firefly is the par to beat. Imagine Star Wars where the Rebels lost and Han was forced back into a life of smuggling out on the outskirts of the galaxy. But times are tight, and ammo is expensive, so instead of blaster fights, you get dramatic tension and plenty of knives. Although in Firefly, there is a big bad empire out there, the officials aren't actually cruel or evil. The main threats were being double-crossed, caught by the government and insane cannibalistic pirates known as Reavers.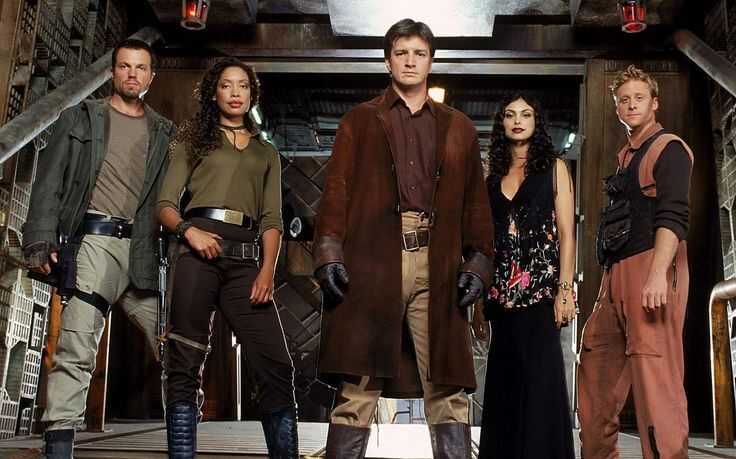 Reason for cancellation: Ultimately, Fox handled the show poorly. They moved it from time slot to time slot which led to less-than-stellar ratings and subsequent cancellation. Still, it's worth noting that at the time it did better than Game of Thrones.
The Flash
Easily one of the most underrated shows around is the original 1990 series The Flash. Back when CBS attempted to put the weekly spotlight on the Scarlet Speedster, the only real superhero worth watching was Tim Burton's Batman. Other than Batman, few comic-book adaptations could really make an impression on the public.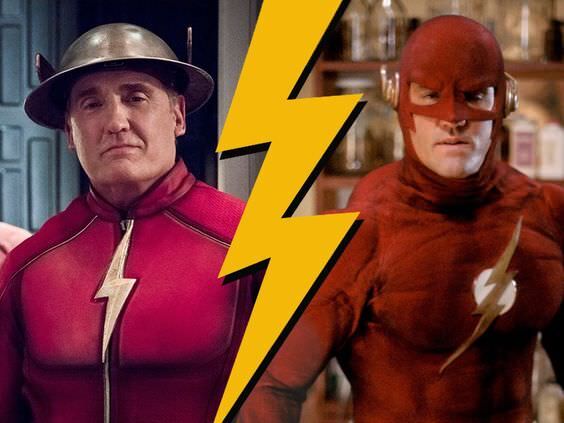 Amanda Pays played the genius STAR Labs scientist, Tina McGee, while John Wesley Shipp played the Scarlet Speedster himself. In a fitting homage to their characters, The CW recast them in the current Arrowverse Flash show with Shipp playing Henry Allen as well as quite fittingly portraying the original Flash, Jay Garrick.
Reason for cancellation: The Flash was literally too fast for its own good. Fans weren't up for what it was offering back then, and ratings dipped below what it needed to survive.
Terra Nova
Terra Nova begins somewhat at the end of the world. Having completely screwed up the environment, humans decide to cut their losses and start again. Travelling through a temporal rift to a parallel time, the show follows the Shannon family as they try to survive in a world that is awfully similar to Earth's Cretaceous Period. With plenty of hype and a hefty budget, the show seemed like it was set to last several years.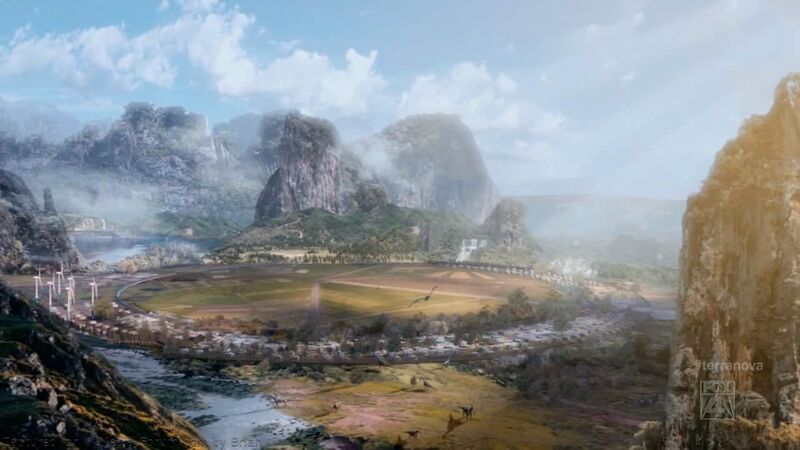 Reason for cancellation: Sadly, Terra Nova went the way of the dinosaurs after the show failed to reach high enough ratings for Fox to justify spending $4 million on each episode. With such a large budget on an unproven field, it's no surprise that the network decided to can the show.
Almost Human
Considering the success that Humans has had, it is strange that the buddy-cop version Almost Human didn't even manage to last two seasons. Almost Human showed a future where hyper-realistic androids have started replacing humans in a variety of areas. Karl Urban played Detective Kennex who worked alongside the android DNR-0167 or 'Dorian' played by Michael Ealy. There was witty banter and great supporting roles as the season slowly began laying foundations for greater events ahead.
Reason for cancellation: Almost Human might have had a great blend of action and humour, but was torn between police procedural and serial sci-fi. Coupled with average, but not bad, ratings, Fox pulled the plug.
Freaks and Geeks
Many shows try to portray the lives of high schoolers, but few pull it off in any kind of realistic way. Possibly the best of them all was the 1999 show Freaks and Geeks. Created by Paul Feig and produced by Judd Apatow, it primarily focussed on Lindsay Weir and her younger brother Sam. Lindsay starts out as a star student but struggles to navigate her way through the social minefield of high school. The show was responsible for launching the careers of some then-unknown stars, including Seth Rogen, James Franco, John Daley, and Jason Segel.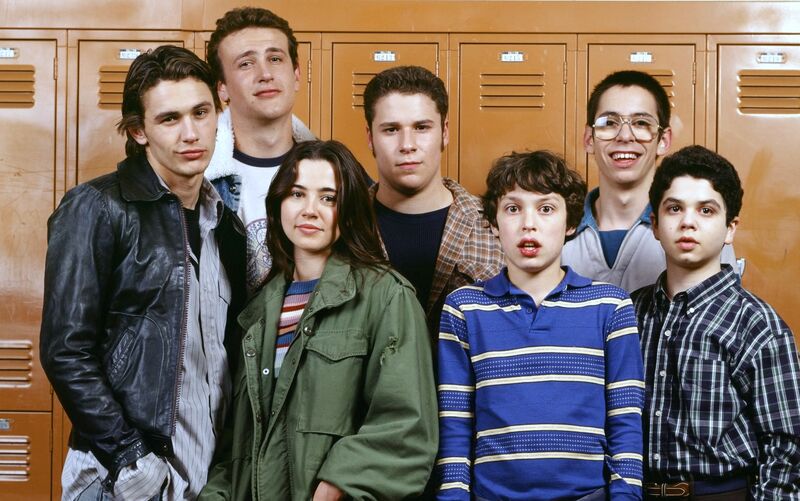 Reason for cancellation: Unfortunately, audiences didn't want an accurate portrayal of what is often the worst parts of their lives. Low ratings got the show cancelled before the season was out but a strong fan campaign convinced NBC to air the last episodes.
Undeclared
The spiritual successor to Freaks and Geeks, Undeclared was another show that accurately portrayed the struggles of teenage-hood, except this time in college. Bringing back a few familiar faces, the show started off from the perspective of Jay Baruchel's Steven Karp. However, the show quickly shifted to dedicate as much attention to some of the other characters. Much like it's predecessor, it managed to give a realistic look into the struggles that occur between childhood and adulthood.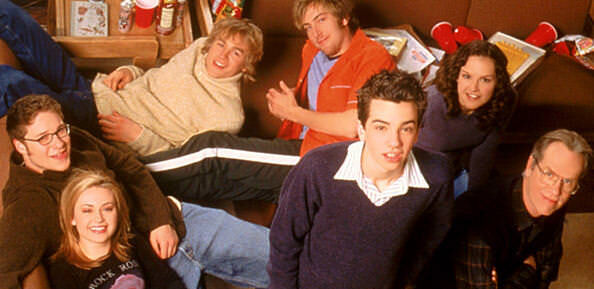 Reason for cancellation: Much like Firefly, the geniuses at Fox decided to air the episodes out of order before cancelling the show over low ratings.
Enlisted
Having brothers is rough. Being in an army is hell. But three brothers in the same unit leads to comedy gold. Like most TV series', Enlisted took a few episodes to find its proper footing. But the show somehow managed to stay politically neutral and still insert enough jokes to keep things amusing. It was a critical hit and easy to get wrapped up in the family stories. But Fox had something to say about that.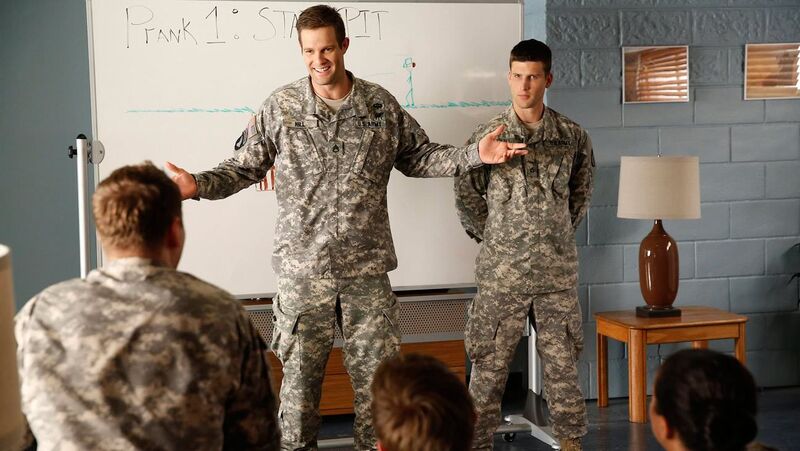 Reason for cancellation: Once more, Fox seems to lack the understanding behind continuity. Again, the episodes were aired out of order and again, the resulting low ratings forced Enlisted to be de-listed.
Terriers
Terriers was a fantastic comedy-drama focussed on the exploits of Hank Dolworth (Donal Logue) – a cop recovering from alcoholism – and his former convict best friend, Britt Pollack (Michael James). Though largely episodic, it did feature some broad arcs like Dolworth's relations with the San Diego police. The critically-acclaimed show also included a top-notch cast including actors like Laura Allen and Rockmond Dunbar.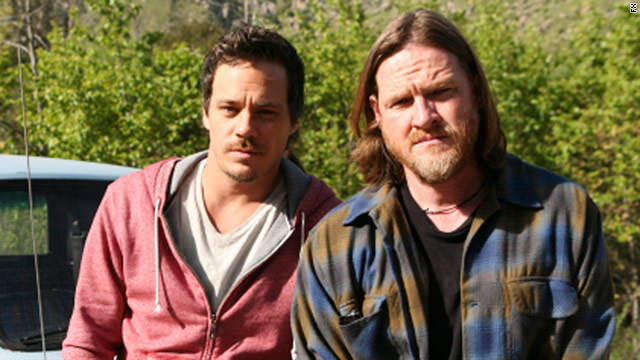 Reason for cancellation: Surprisingly, FX — a Fox subsidiary — actually had a good reason for cancelling Terriers. Even without interference from suits, the ratings were worryingly low. FX President John Landgraf said his hand was forced and cancelled the show.