From 2002 to 2007, a Disney Channel Original Series called Kim Possible changed the lives of fans around the world. Like other popular shows such as That's So Raven and Hannah Montana, Kim Possible featured a strong female lead in a coming-of-age setting. Kim Possible ended in 2007, but stands as Disney Channel's second longest-running animated series, right behind Phineas and Ferb.
You might not have noticed the subtle humor in the show's wacky tradition of naming its villains. Everyone in Kim's rogues gallery had a unique name that fit their quirks. Here's a rundown of eight of Kim's most aptly-named baddies.
The Señor Seniors
Señor Senior, Sr. and his man-child of a son, Señor Senior, Jr., had unique names. No matter how familiar you are with Spanish, it's not hard to guess that "señor" is Spanish for "mister" or "sir." Thus, both father and son are essentially named "Mr. Senior." The elder Señor Senior even had his initials, triple "SSS," tattooed on his neck.
Jack Hench
Jack Hench was the sleazy CEO of HenchCo Industries. As an entrepreneur, he found a niche market: supplying lackeys and the latest technology to needy supervillains. He even claimed to have coined the word "henchman." Spot-on marketing strategy, no?
Falsetto Jones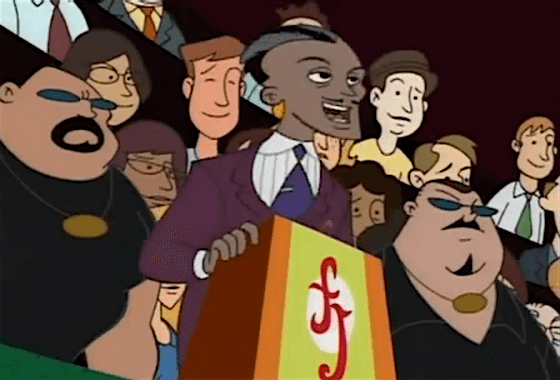 Falsetto Jones was so named due to a freak helium accident that permanently gave him a falsetto voice. He was a jewel thief who hosted an annual dog show. Kim and Ron recovered a stolen diamond from him, largely thanks to Ron's pet mole rat, Rufus.
DNAmy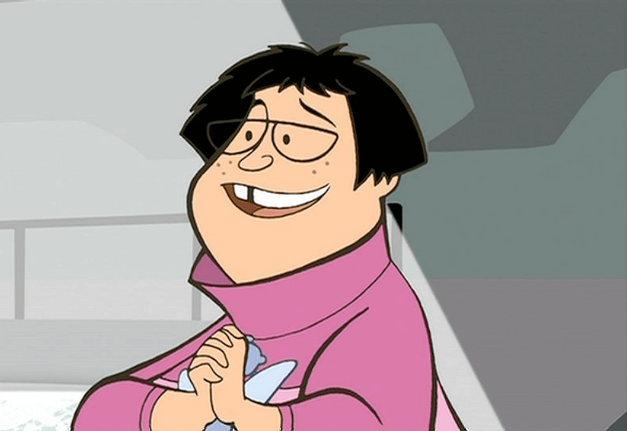 Dr. Amy Hall was a leading bio-geneticist who turned her passion for Cuddle Buddies into real-life experimentation. Her appalling desire to splice human subjects with animals earned her the nickname "DNAmy." She also won the heart of Dr. Drakken, though she was, in fact, in love with Monkey Fist. While later recalling his failed team-up with DNAmy, Drakken shuddered and said, "Never again."
Motor Ed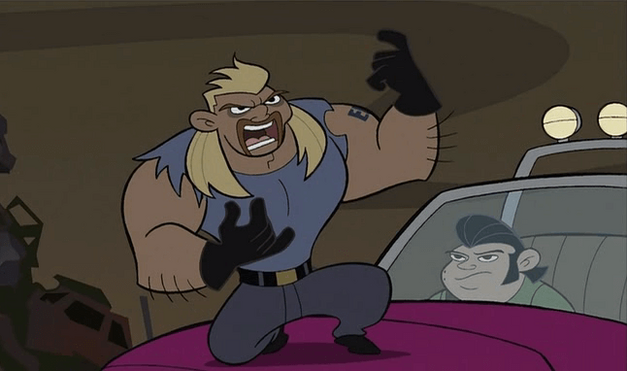 Drakken's Cousin Eddie was a mechanical engineer who took to addressing himself in the third person as "Motor Ed." However, his villain name might or might not be a repurposing of the word "motored." His best-known traits were his penchant for air guitar, his over-protectiveness of his mullet, and his huge crush on Drakken's partner, Shego. His favorite word? "Seriously."
Frugal Lucre
Francis Lurman was a Smarty Mart employee who hatched a plot to destroy the Internet. He later became an annoyance for Drakken when they were cellmates in prison. Lurman took the name "Frugal Lucre," a phrase that essentially means "cheap profit." Probably not the most subtle of villain names, but for him, it worked.
Adrena Lynn
Action star Adrena Lynn was an extreme caricature of American reality TV. She built her showbiz career on performing death-defying stunts. But, after Kim and Ron inadvertently exposed her as a fraud, she went rogue and tried to get revenge. Her name is an allusion to adrenaline. Her on-screen catchphrase? "Freaky."
Camille Leon
The only villain on this list with superpowers (of a sort), Camille Leon was a spoiled socialite-turned-villain. Her name sounds like "chameleon" because she gained shapeshifting abilities from an experimental plastic surgery called nanomorphing. She was rather fond of saying, "Do you know who I am?" Camille was also memorable because she was voiced by Ashley Tisdale, during her High School Musical fame.