Yes, we're all feeling a great loss right now. The Game of Thrones Season 7 finale left us breathless and now there's what feels like millennia before we find out what happens next. There's even a countdown clock to when Season 8 returns — or might return, given there's no official word from HBO yet.
So, now that your Sundays are free, rather than getting in shape, calling your grandma, writing that novel you've always meant to get around to, or anything remotely useful, instead, find a new obsession with these seven shows that will make the Game of Thrones pain go away.
Castlevania
The short Netflix series, Castlevania was based on the sixth game in the franchise. The show is a lot of what makes Game of Thrones great, condensed down into four incredible episodes. Castlevania shares Game of Thrones' penchant for morally ambiguous characters, conflicting ideologies, and over the top battles and gore. There's even a reference to incest, which has only become more and more prevalent in Game of Thrones as the show has progressed.
Castlevania is a beautiful combination of the grittiness of Game of Thrones and the creativity that animation affords. These four episodes are filled with tons of dark fantasy goodness. With a new season supposedly coming in 2018, Castlevania makes for the perfect means to scratch your GoT itch now that Season 7 has wrapped up.
[Lucas DeRuyter, FANDOM Contributor]
Spartacus
Spartacus: Blood & Sand is a sword and sandals epic based on the real Thracian soldier, Spartacus. The Starz series joins our hero on his journey from soldier to gladiator to liberator.
Spartacus is built on a foundation of sex, gore, and grand battles. It is truly an extreme and visceral experience. What the series executes perfectly are the "Hardhome"-style battles and tense character moments when you fear someone will literally lose their head.
Four seasons worth of Red Wedding-style massacres, beloved character deaths, and even their own version of an ice wall. Give the show a spin and you may find that Spartacus: Blood and Sand becomes a severe guilty pleasure.
[Carl Waldron, FANDOM Contributor]
Berserk
Berserk is an anime that's as violent as they come. Much like Game of Thrones, Berserk has gained its popularity due to the gruesome uncensored violence on the battlefield.
From the beginning, we see Guts — the main protagonist — fight his way through hordes of monsters and demons, leaving piles of bodies in his wake on the battlefield. However, the real test comes when his best friend, Griffith, betrays him.  As a result, he becomes obsessed with exacting revenge on Griffith and no one can stop him in his quest for retribution.
Not only does Berserk deliver tons of blood and gore, but also the anime explores similar themes as Game of Thrones like duty, love, and most importantly, betrayal.
[Zuleika Boekhoudt, FANDOM Contributor]
Vikings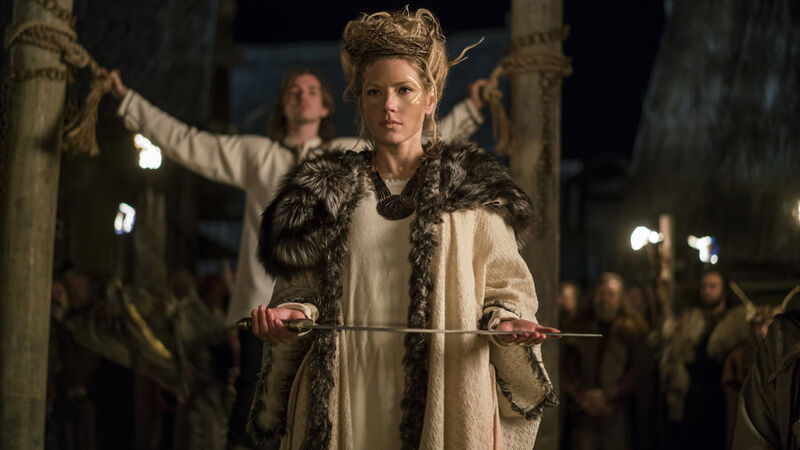 In 2013, the History Channel sailed into unknown waters with its period drama, Vikings, and it hit the far shore with a surprisingly devoted audience. Now coming up on its fifth season, the show follows the trials and tribulations of Ragnar Lothbrok and his family. Rife with scheming politics, exhilarating battle sequences, and just the right amount of historicity, Vikings is a show that has the expansive scope that a Game of Thrones fan might be looking for.
The supporting cast, like the denizens of Westeros and Essos, are memorable souls. There's the devout and manic shipwright, Floki, Ragnar's aimless brother, Rollo, and the monk-turned-Viking, Athelstan. But most memorable of all is Lagertha, a shield maiden and Ragnar's wife. Kathryn Winnick has shaped the character into an iconic presence. She has the martial prowess of Brienne, the ambition of Daenerys Targaryen, and the clever mind of Lady Olenna. She's the kind of woman that Lyanna Mormont would be proud of.
Vikings has had its share of colossal upheavals and character departures in recent seasons too, yet the show remains compelling, informative, and approachable. Grab your axe, heft your shield, take your place on the rowing bench, and sail on into this joy of a show.
[R.W.V. Mitchell, FANDOM Contributor]
Durarara!!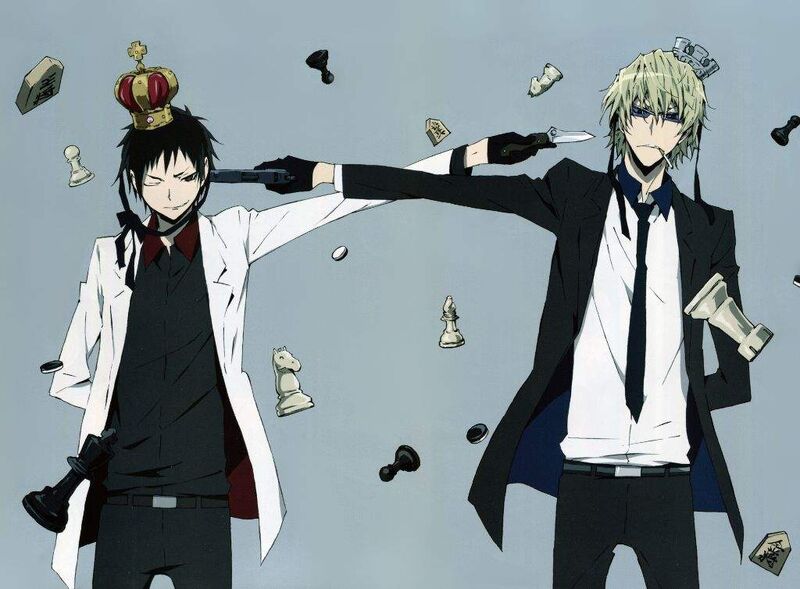 At its core, Game of Thrones is a story about dozens of individuals with differing circumstances, dubious motives, and conflicting interests. Durarara!! is a phenomenal anime with all those qualities and more. While people may not be fighting over the iron throne, the complex relationships and drama of Durarara!! are just as enthralling as watching the geopolitical power struggle that is Game of Thrones.
Durarara!! is also no stranger to the supernatural, either. In any given episode you may find a shadow creature that doesn't need king's blood to live, a man strong enough to turn a mountain into rubble, and a mystical sword that could create a zombie army rather than kill one. If you can overlook the nonsensical name, Durarara!! should hold you over until Season 8 arrives.
[Lucas DeRuyter, FANDOM Contributor]
I, Claudius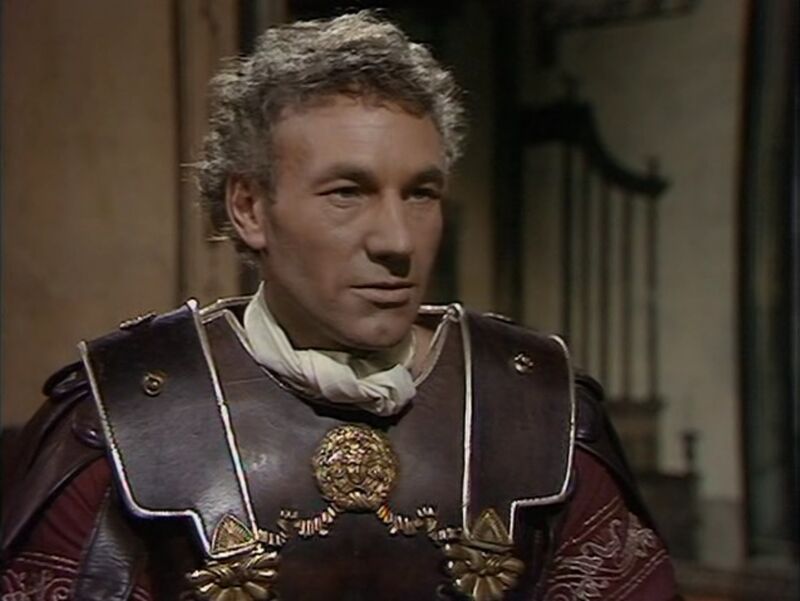 One of the best parts of Game of Thrones has been the Lannister soap opera set in the Red Keep. If you're at all hungering for a depraved family of spiteful royals backstabbing each other, you won't do better than the Julio-Claudians in I, Claudius. They are the most messed-up and entertaining dynasty in all of world history.
The 1976 BBC miniseries, I, Claudius, might not have the budget or the nudity of Game of Thrones. However, if you need a Joffrey, you have Caligula. If you need a Cersei, you have Livia. If you need a Tyrion, you have the stuttering hero Claudius.
I, Claudius is also an incredible collection of some of the greatest British actors of all time. It stars Patrick Stewart, Dereck Jacobi, John Hurt, Brian Blessed, Sian Phillips, and George Phillips. The show isn't terribly historically accurate, but you won't find a better drama of palace intrigue anywhere.
[Eric Fuchs, FANDOM Contributor]
Dexter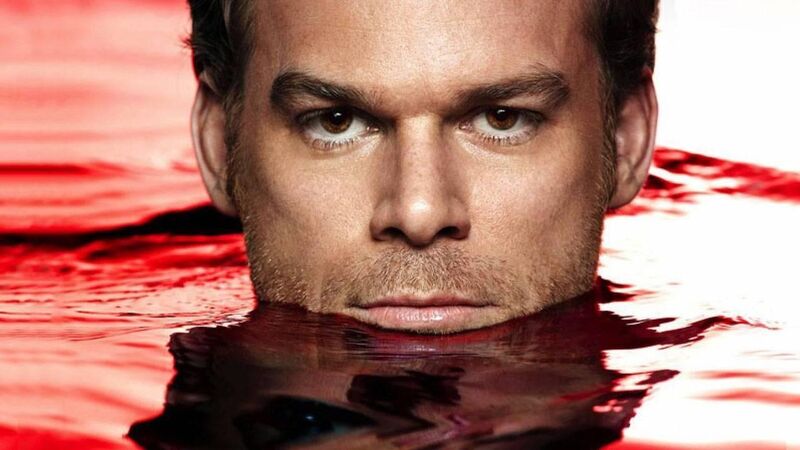 Dexter follows bloodstain pattern analyst Dexter Morgan who spends his days with the Miami PD solving crimes. His nights see him serial killing murderers. He is a monster chasing monsters.
Dexter is Littlefinger mixed with Jon Snow. A self-involved, manipulative, sociopathic superhero with a code of honor. Jon Snow takes it upon himself to kill monsters beyond the wall. Dexter kills the monsters beyond his backyard fence. All to feed his kill-happy alter ego, the"Dark Passenger", and to protect the innocent residents of Miami.
The show is an eight-season series packed full of tense confrontations, lots of murder and manipulation. It's a suspenseful, traumatic journey where the bad guy is the good guy. Dexter will leave you tense well after it finishes.
[Carl Waldron, FANDOM Contributor]