スパイダーマン: That says "Spider-Man" in Japanese because Japanese Spider-Man is crazy!
When Spider-Man hit Spider middle age and it wasn't pretty.
Although Spider-Man has been in publication for well over 50 years, the character himself has pretty much been in his twenties the entire time. However, some intrepid writers created worlds where Spider-Man is getting on in the years. Nothing says excitement like a perpetually insecure adult going through the ravages of age.
Marvel has a weird fixation with creating Spider-Animals.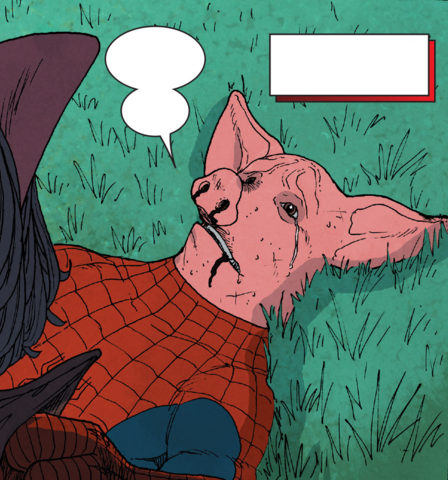 Stand-Up Comedian from Ottawa, Canada. Long time contributor at the Marvel Database Wiki. Banned in China.