Season 3 of Rick and Morty is getting crazy. Every episode is more unpredictable than the last, and nobody can say for sure what the end game is. Evil Morty is back and everyone is wondering what he is going to do now he's President of the Citadel of Ricks.
When we first saw Evil Morty, he was killing off Ricks and hiding behind a wall of other Mortys. We never really got an answer as to what his ultimate plan was, and now he holds power over the Citadel of Ricks. Right now we know that Rick will confront President Morty in the last episode of this season titled "The Rickchurian Mortydate," but let's look at what could happen if this Morty goes full evil.
Re-form the Galactic Federation
The Galactic Federation was Rick's greatest enemy and the bane of his existence. Destroying the federation enabled Rick to go on doing whatever he wanted without any consequences. Re-forming the Federation would basically be a quick way for Evil Morty to have an ally to help him take down the smartest, Rickest Rick of all, Rick C-137.
Start an Intergalactic Civil War
A war between the Ricks and Mortys is brewing. We've seen the signs on the front lines of protests in "The Ricklantis Mixup," and the writing is literally on the wall. All the Ricks and all the Mortys fighting each other would help Evil Morty rise to ultimate power. This would be a very cunning and strategic plan.
Outlaw the Use of Portal Guns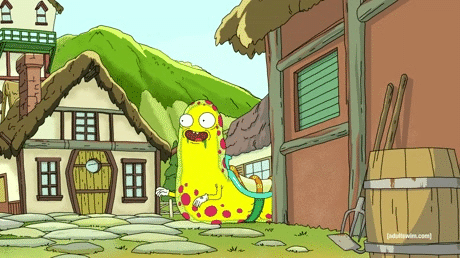 What better way to disable Rick's power than to take away his technology. Rick may have the most brilliant mind in the universe, but much like Batman, his gadgets are critical to his abilities. Without his portal gun, he would be very limited to defend and attack. Just being able to use one is important in getting from world to world.
In Season 3, Rick has shown that he doesn't always have to rely on portal travel. While in Pickle Rick form, he proves he can get by using his wits, and even his toxic side managed to escape the cleansing tank without the portal gun. The portal gun isn't always necessary, but Evil Morty may still want it gone to gain the advantage.
Reunite Beth and Jerry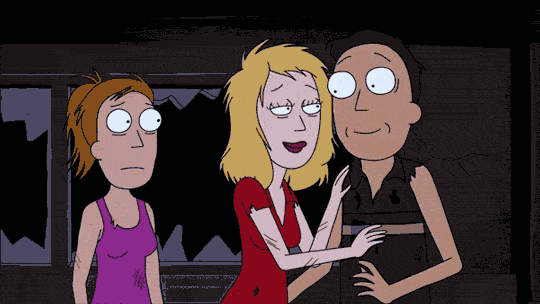 Beth and Jerry's marriage is just as dangerous as any adventure Rick and Morty have ever been on. If Evil Morty reunites these two, the results could easily disrupt everything Rick has planned. Family is one of the most important things in Rick C-137's life, but having Beth and Jerry's toxic relationship back together is a threat that could destabilize everything. Or at the very least, it could affect Morty's ability to go on future missions with Rick. Either way, what seems like a positive thing on the surface, could actually end up doing untold damage.
Kill All the Ricks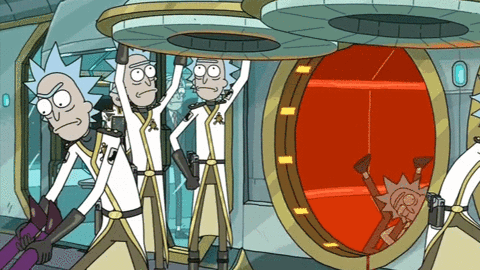 Killing every Rick would make Evil Morty the ultimate power in all the universes. Evil Morty already has just about every other Morty under his thumb now that he's president, and I'm sure he's only using Ricks to keep it that way. With every Rick out of the picture, Evil Morty would be free to rule over everything.