I love Texas. I've visited Austin two-dozen times, and some of my best friends reside in 'The Lone Star State.' But if you look at Texas in the movies and on TV, it's a scary place to visit.
And nowhere is that more clear than in Midnight, Texas, a new TV show based on books by True Blood scribe Charlaine Harris. Set in the remote Texas town of the title, the show features killers, witches, vampires, angels and the like, with the official synopsis as follows…
Midnight, Texas is a mysterious safe haven for those who are different. That is, until the arrival of a powerful psychic and the murder of one of their own. As the town members fight off outside pressures from ever-suspicious cops, deadly biker gangs, and their own dangerous pasts, they band together and form an unlikely but strong family.
Midnight, Texas hits Syfy in the UK on July 27. But if you can't wait until then, the following are five films that are also set in Texas. And filled with reasons why you should never set foot in the state.
The Texas Chain Saw Massacre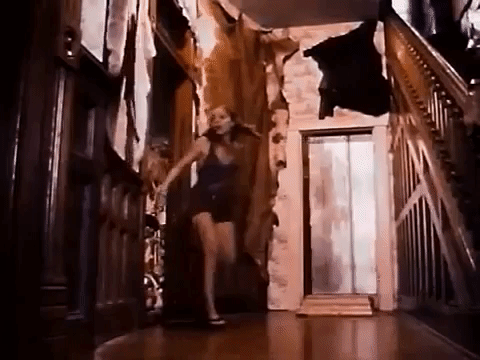 Let's start with the big one. The grandaddy of Texas horror. And one of the scariest movies of all-time – namely The Texas Chain Saw Massacre. Co-written and directed by Tobe Hooper in 1974, the film features a bunch of hippie teens visiting their grandfather's grave then onto the family's homestead. But they get sidetracked, and end up at an old slaughterhouse where masked monster Leatherface and his cannibal family terrorise and murder them. It's terrifying stuff that helped launch the slasher genre, spawned a series of sequels and prequels, and remains influential to this day. It also meant Texas became somewhat synonymous with chain saws and massacres.
No Country For Old Men
The Coen brothers have made two perfect films about dark dealings going down in Texas. Their first movie – 1984's Blood Simple – concerned cheating, lying, cross, double-cross, and murder. 2005's No Country For Old Men covered similar ground, revolving around the fallout from a drug deal gone wrong. Josh Brolin plays Llewelyn Moss, who stumbles into the aftermath of said deal, and decides to take the $2m he finds. Which then puts Anton Chigurh on his trail. And with Anton Chirugh being pretty much the scariest hitman in film history, the stage is set for a bloody end to proceedings. The moral of both stories is don't commit crime in Texas. And maybe don't visit the state if you're with the Coen brothers.
Death Proof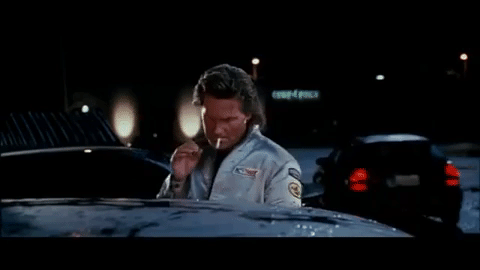 Death Proof is Quentin Tarantino's homage to the exploitation movies that played in grindhouse theatres throughout the 1970s. The film kicks off in Austin, with 'Stuntman' Mike (Kurt Russell) flirting with three girls in a bar. But Mike isn't any ordinary stuntman. Rather he's a serial killer stuntman, who has his 'death proof' car rigged to kill passengers, but not the driver. Mike duly kills the three women, then heads to Tennessee to kill three more. Proving that it isn't just the people that are dangerous in Texas, it's also the cars.
Manos: The Hands of Fate
There are good films where bad things happen in Texas. Then there are bad films where bad things go down. 1966 movie Manos: The Hands of Fate is very much the latter, so much so that it got the Mystery Science Theater 3000 treatment in 1993, the troupe celebrating Manos for its poor script, direction, pacing and performances. The story – for what it's worth – concerns a family who are taken hostage by a pagan cult while travelling through El Paso, Texas. The cult is overseen by 'The Master' who wishes to add to his collection of wives, a fate that only seems a little worse than watching this film from star-to-finish.
The Devil's Rejects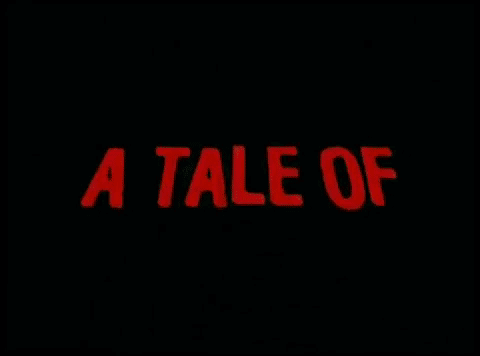 These dudes are so bad, even the devil rejected them! Yup, you might want to avoid any Texas town that Otis, Baby and Captain Spaulding are visiting, as there's a good chance they will kill you. The malevolent trio – who murdered a whole bunch of people in House of 1000 Corpses – do much the same here. This time they are on the run, however, and taking out everyone who gets in their way, from rock bands to prostitutes to police. So if you see these Devil's Rejects heading your way, don't walk, run.
Midnight, Texas hits Syfy in the UK on July 27.