Brace yourselves, Comic-Con is coming. The annual fan pilgrimage to San Diego begins Wednesday, with Preview Night, before giving way to four full days of awesome panels and programming that are sure to be filled with thrilling reveals about your favorite comic-based movies and TV shows. Don't miss out! Here are the 5 must-see Comic-Con panels fans of live-action comic book movies and TV shows.
Marvel's Luke Cage
Thursday, July 21 – 5:45 p.m., Ballroom 20
Netflix is going to bring the hype for their latest binge-ready Marvel series, Luke Cage. The stars and creatives behind the show will be there for a panel presentation that's expected to feature exclusive footage from the series which drops in the fall. Don't be surprised if we get a big tease for Iron Fist and something small for The Punisher, or The Defenders before it's all over.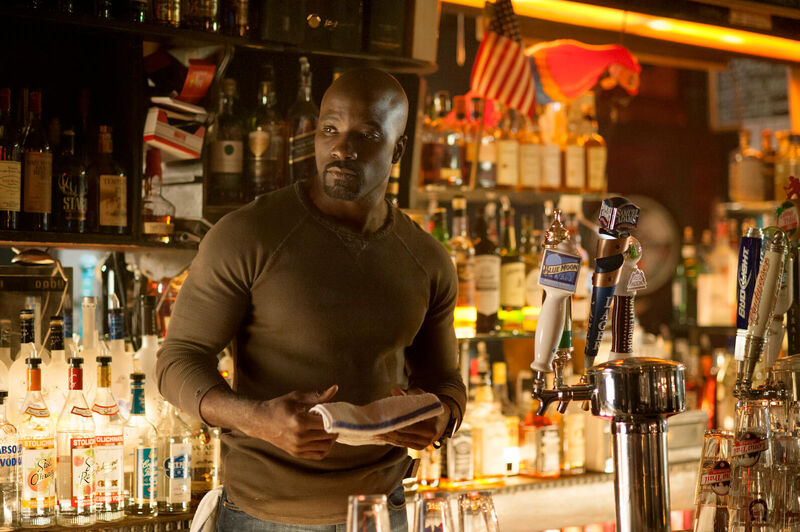 The Walking Dead
Friday, July 22 – 1:oo p.m., Ballroom 20
Don't expect to learn which one of their characters died in last season's insufferable cliffhanger finale, but the cast of The Walking Dead will take the stage on Friday afternoon along with the creatives and producers. They're expected to show some footage, so fans are sure to dissect every frame to see if they can figure out who met their demise at the hands of Negan.
Warner Bros. Pictures  – DCEU and More
Saturday, July 23 – Hall H, 11:30 a.m.
Warner Bros. has a massive Hall H panel planned on Saturday in which they'll promote the studio's upcoming movie slate, including Harry Potter spin-off Fantastic Beasts and Where to Find Them. But comic fans should be hyped for a slew of DC Extended Universe reveals for Wonder Woman, Suicide Squad, and Justice League. Expect Warner Bros. to pull a major stunt during this one — something like trotting out all of the DCEU leads together, or actors making an appearance in costume. It could be the most-talked-about panel of the con.
The Flash
Saturday, July 23 – Ballroom 20, 5:00 p.m.
The CW is calling The Flash panel a "Special Video Presentation and Q&A" — that's good news for fans who are hoping to get a glimpse of the third season of the upcoming runaway hit series. They have filmed a ton, but there's enough material for showrunners to put together a proper tease of what will happen after Barry Allen's shocking decision to go back in time to save his mom. The cast and creatives will be on hand to answer fan's burning questions about how the TV version of "Flashpoint" is going to change the timeline for The Flash and the other CW DC shows — you can find times for their panels below. And we're sure to get a look at the new look Wally West will be rocking as Kid-Flash!
Marvel Studios – Doctor Strange, Guardians 2, and More
Saturday, July 23 – Hall H, 5:30 p.m.
Marvel Studios' head honcho Kevin Feige will take Hall H by storm on Saturday for what's sure to rival DC's panel for most buzz. The main events will be reveals for Doctor Strange and Guardians of the Galaxy Vol. 2 — casts and directors will be there. Teases of Spider-Man: Homecoming and Thor: Ragnarok are pretty much guaranteed, too.
Here are a few more panels to hit if you can squeeze them into your busy Comic-Con schedule:
Marvel's Agents of S.H.I.E.L.D. – Friday, July 22 – Ballroom 20, 3:00 p.m.
Preacher – Friday, July 22 – Hall H, 6:30 p.m.
Gotham – Saturday, July 23 – Indigo Ballroom, Hilton San Diego Bayfront, 2:10 p.m.
Supergirl – Saturday, July 23 – Ballroom 20, 3:30 p.m.
DC's Legends Of Tomorrow – Saturday, July 23 – Ballroom 20, 4:15 p.m.
Arrow – Saturday, July 23 – Ballroom 20, 5:45 p.m.